Michelangelo's David Gets a Digital Twin
May 18, 2021
Hexagon's technology helped create a digital replica of Michelangelo's David
3DQue Hosts Novel Print Along Challenge
May 18, 2021
Company invites 3D printing users to compete against the 3DQue crew.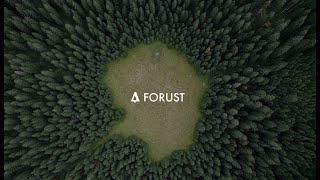 3D Printing Meets Sustainable Wood Parts
May 16, 2021
Desktop Metal launches Forust, a new AM process for producing luxury custom wood pieces.
Volume Graphics Enhances Industrial CT Software Version 3.5
May 14, 2021
New software version helps detect and correct design flaws and manufacturability issues.
Sakuu Debuts EV Battery 3D Printer
May 14, 2021
New multi-material, multi-process additive manufacturing platform uses less materials to deliver more energy capacity in the same space or the same energy in less space.
BigRep and Forward AM Expand Strategic Partnership
May 14, 2021
BigRep and Forward AM, the 3D printing business of BASF, are introducing a material, Concrete Formwork, targeted to the architecture and construction industry.
Editor's Pick: 3D Printing Automated Production
May 12, 2021
This 3D printing tool works with data from all major CAD formats and outputs to a variety of 3D printers.
Big Plans for Large-Format Printing
May 11, 2021
Massivit is launching new large-format 3D printers for parts and tooling.
3D Systems Unveils Two Strategic Growth Acquisitions 
May 7, 2021
One acquisition is of the German software firm, Additive Works GmbH, to expand simulation capabilities for rapid optimization of industrial-scale 3D printing processes.
Massivit 5000 Large-Scale 3D Printer Boosts Production Speeds 30X
May 5, 2021
At AMUG 2021, Massivit has launched a new industrial-grade large-format printer.
CoreTechnologie Unveils Universal 3D Printing Software
May 4, 2021
Latest version of 4D_Additive additive manufacturing software has new features to meet demands of small-batch production of 3D printed parts, company says.
Taking Care of Business
April 30, 2021
Chart the next frontier in materials and engineering design with confidence.
Stratasys Advances Additive Manufacturing With 3D Printing Triple Play 
April 29, 2021
Three new 3D printers encompass FDM, P3 and SAF technologies.
Editor's Pick: Experience Automated 3D Printing Throughput
April 28, 2021
Mosaic Manufacturing Array modular 3D printer is part of a line designed for use by high-volume manufacturing facilities looking to reduce costs and increase throughput. 
Shapeways to List on NYSE via Merger With Galileo Acquisition Corp.
April 28, 2021
Transaction to provide $195 million of net proceeds to the company, including a $75 million common stock PIPE at $10/share anchored by investors Desktop Metal, Miller Value, and XN.