Software Review: Rhino 6 Is A Powerful Creature
July 1, 2019
Rhino, the popular NURBS-based modeler continues to grow.
CorelCAD 2019 Review: Budget CAD Gets Better
July 1, 2019
CorelCAD 2019 adds more AutoCAD compatibility. Its low cost and similarities to AutoCAD continue to make CorelCAD an attractive alternative for those on a budget.
AutoCAD 2020 Review
July 1, 2019
The new release of Autodesk's AutoCAD offers a short but significant list of enhancements.
Velocity Micro ProMagix HD60 Is Built for Speed
June 24, 2019
This systems integrator delivers a winning workstation at a very competitive price.
PTC Creo 6.0: Even Better than Last Year
June 1, 2019
Enhanced augmented reality, simulation and additive manufacturing tools lead the list of new features.
@Xi MTower PCIe Built for Speed
June 1, 2019
The latest edition of the MTower PCIe from @Xi is the fastest single-CPU workstation we have tested so far.
Real-Time Ray Tracing Arrives
June 1, 2019
We test three of the new NVIDIA Quadro RTX GPUs.
Powerful, Lightweight and VR-Ready
May 1, 2019
The MSI WS65 8SK mobile workstation delivers great performance.
Origin PC NT-15 Mobile Workstation Review: Lightweight and Powerful, but a bit Pricey
April 30, 2019
Origin PC NT-15 Quadro mobile workstation is a 15.6-inch laptop that delivers good performance at a premium price.
TopSolid 7.12 Review: All in the Family
April 1, 2019
A completely integrated CAD/CAM/PDM program.
Blown Away: Eurocom Tornado F7W Mobile Workstation
April 1, 2019
Canadian system integrator delivers the fastest mobile workstation ever reviewed by DE.
Perfectly Portable Power: Lenovo ThinkPad P1
March 1, 2019
This P-series mobile workstation provides the perfect combination of performance, portability and price.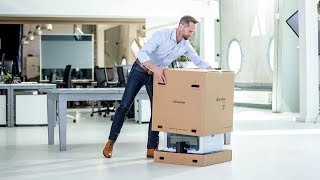 Ultimaker S5 3D Printer Review: Bigger and Better
March 1, 2019
The Ultimaker S5 3D printer gives professionals more space for larger models.
ZW3D Review: Model and Manufacture
February 1, 2019
ZWSoft updates its all-in-one CAD/CAM program.
Lenovo ThinkStation P520: Affordable Power
February 1, 2019
We review the latest mainstream Lenovo tower workstation.
Latest News
Predicting Structural Instability Due to Plastic Hinge Collapse Mechanism
Designing structures based on conditions where loading results in full plastic yielding that creates structural instability where the structure collapses...
Volkswagen updates classic van with generative design, RoboCup flexes autonomous muscles, more
In this episode of DE Video News roundup, VW uses Autodesk Fusion to reshape Microbus, autonomous robots play soccer, Onshape...
Editor's Picks: July 11-17, 2019
One of the picks will be chosen as DE's Editor's Pick of the Week.
HP Unveils New Performance Options for Z6 Workstations
New configurable options for Z6 G4 workstations feature Intel Xeon W CPUs that are designed for creative workloads like 3D...
All posts