Powerful, Lightweight and VR-Ready
May 1, 2019
The MSI WS65 8SK mobile workstation delivers great performance.
Origin PC NT-15 Mobile Workstation Review: Lightweight and Powerful, but a bit Pricey
April 30, 2019
Origin PC NT-15 Quadro mobile workstation is a 15.6-inch laptop that delivers good performance at a premium price.
TopSolid 7.12 Review: All in the Family
April 1, 2019
A completely integrated CAD/CAM/PDM program.
Blown Away: Eurocom Tornado F7W Mobile Workstation
April 1, 2019
Canadian system integrator delivers the fastest mobile workstation ever reviewed by DE.
Perfectly Portable Power: Lenovo ThinkPad P1
March 1, 2019
This P-series mobile workstation provides the perfect combination of performance, portability and price.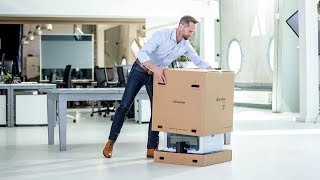 Ultimaker S5 3D Printer Review: Bigger and Better
March 1, 2019
The Ultimaker S5 3D printer gives professionals more space for larger models.
ZW3D Review: Model and Manufacture
February 1, 2019
ZWSoft updates its all-in-one CAD/CAM program.
Lenovo ThinkStation P520: Affordable Power
February 1, 2019
We review the latest mainstream Lenovo tower workstation.
Partner Content
Open-Source CFD Software Packages: Good Enough and Free
January 22, 2019
A review of the OpenFOAM open-source computational fluid dynamics (CFD) packages.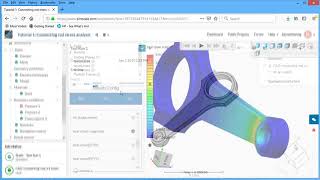 A Quick Look at SimScale's SaaS Simulation
January 11, 2019
Mini review of SimScale's Web-based Simulation includes video walk-through.
IronCAD 2019: 20 Years of Innovation
January 1, 2019
A pioneering program gets a host of improvements.
Dell Precision 3530: Plenty of Power to Go
January 1, 2019
This 15.6-in. system delivers great performance and long battery life.
ZW3D 2018 Review: Model and Manufacture
December 19, 2018
One of the things that sets ZW3D apart from most of its competitors is the fact that it integrates both CAD and CAM tools in a single package.
Partner Content
CAD Embedded CFD: Overhyped, but a Good Value for Some
December 14, 2018
One particularly beneficial aspect of CAD-embedded or CAD-linked CFD is its potential for enabling and streamlining parametric studies.
@Xi PowerGo XT Mobile Workstation: Portable Power Champ
November 2, 2018
With its fast CPU and high-end NVIDIA graphics, we expected the Xi PowerGo XT to deliver great performance, but the results still surprised us.
Latest News
RAPID+TCT 2019 Drives Additive Manufacturing to Next Level in Motor City
Thousands of attendees delve into 3D printing, the future of manufacturing, digital twins, data management and so much more.
Jabil Inks Additive Manufacturing Agreement to Supply Parts to Renault F1 Team
On-demand delivery of racecar parts for Renault F1 Team driven by expansion at certified Jabil 3D printing facilities worldwide.
ExOne Announces Kennametal as Inaugural Beta Customer for New X1 25PRO Production Machine
ExOne also announced a new material partnership program, as well as more collaboration with Sandvik Additive Manufacturing.
Behind the Scenes at Materialise in the Midwest
Factory tour at Michigan-based 3D printing production facility provides a peek at the company's innovations in the medical sector.
All posts