Top Story
Building Student Teamwork Via Robotics
Next-Gen Engineers Student Design Competition Profile: VEX IQ Challenge Next Level
The prospects are real, but we may have to wait a bit before we can experience the full benefit of additive manufacturing in electronics.
Resources
Industry Focus: Designing for Consumer Electronics
Design engineers developing consumer electronics were some of the first to arrive at the intersection of hardware, electronics, software and aesthetics. That intersection has since become jammed with engineers from various disciplines trying to…
Featured Companies
Pushing the Printed Electronics Envelope
April 1, 2019
The prospects are real, but we may have to wait a bit before we can experience the full benefit of additive manufacturing in electronics.
Altium Launches "Altium Academic Programs"
March 25, 2019
Programs offer free and low-cost software and support to students and educators, empowering the next generation of PCB designers and engineers.
AIStorm Introduces Real-Time AI-in-Sensor Solutions
March 11, 2019
AI-driven sensor solutions are made for driver assistance, mobile handsets, cameras and IoT.
Integrating Smart Design Under Pressure
March 1, 2019
How a small engineering team evolved from its traditional product design roots to embrace the complexity that comes with smart, connected products.
Siemens Launches Enterprise-Class Embedded Linux Solution
February 26, 2019
New enterprise-class binary Mentor Embedded Linux solution is a commercial distribution that is designed to reduce risk and accelerate productivity for medical, industrial, aerospace and defense application.
Dassault Systèmes to Acquire Trace Software's elecworks Product Line
February 22, 2019
Elecworks is at the core of SolidWorks Electrical applications used for smart product development in high-tech, industrial equipment and energy industries.
FABU Technology Selects Synopsys' DesignWare IP Portfolio for Intelligence in ADAS
February 22, 2019
Portfolio meets AI processing, memory, connectivity and security requirements while accelerating automotive functional safety assessments.
AVX Announces Support for the GEOX DRAGON All-Electric Formula-E Racing Team
February 14, 2019
AVX is promote increasing environmental sustainability, by partnering with Mouser, TTI and Molex to sponsor the GEOX DRAGON racing team for Season 5 of a world all-electric automotive racing series.
Siemens Camstar Electronics Suite Offers Smart Manufacturing Capabilities
February 4, 2019
Single software solution integrates Siemens' Camstar and Mentor's Valor manufacturing execution capabilities.
Zuken to Acquire Vitech Corporation
February 1, 2019
Systems engineering company to help expand Zuken Solutions.
Ruggedized Electronics Require Special Attention
February 1, 2019
Meet the challenge of designing sensitive electronics for harsh environments.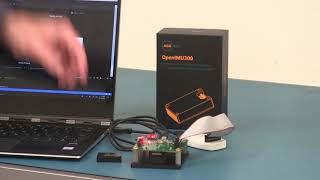 Learn How to Develop Sensor Solutions for Drones, Autonomous Vehicles and Robots
January 21, 2019
Short video addresses the New ACEINNA OpenIMU Sensor Package for Autonomous Vehicle Guidance and Navigation.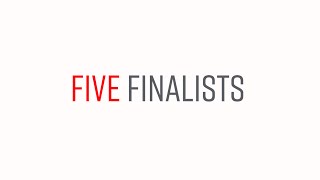 Five Intelligent System Mobility Design Finalists Competing for Share of $4 Million
January 7, 2019
Finalists include teams from United States, Japan, Italy and United Kingdom, with devices ranging from a hybrid exoskeleton on wheels to a powered wheelchair share scheme. Each finalist receives a $500,000 grant to develop their idea further and the final winner...
Coming up ACES
January 1, 2019
Automated, connected, electric and shared (ACES) vehicles present new design challenges.
Giving Machines the Sense of Touch
January 1, 2019
It's important to remember that the sensor is still in the early stages of development, yet the technology represents a step closer to giving robots, prosthetics and electronic devices the sense of touch.
Latest News
Hexagon Releases Latest Update of EDGECAM
New release supports fast 5-axis machining tools; software features barrel cutter support and new gun drilling cycle.
Systems Engineering Software Update Advances Multidiscipline Simulation
Siemens PLM Software releases a full plate of new features in Simcenter Amesim 2019.1. 
Sponsored Content
Editor's Pick: Multi-domain Systems Analysis Just Got Easier
Siemens PLM Software updates Simcenter Amesim with new features in four broad categories.
Researchers Freeze-Print Graphene Battery Anodes
A team at Kansas State University used a freeze printing approach to create sodium ion batteries with hybrid graphene aerogels.
All posts