Top Story
Air Force Readies Rapid Parts Replacement for Takeoff
February 21, 2019
The USAF is exploring how to leverage DLP 3D printing technology as a lean alternative to producing and inventorying legacy parts.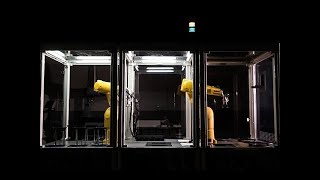 Air Force Readies Rapid Parts Replacement for Takeoff
February 21, 2019
The USAF is exploring how to leverage DLP 3D printing technology as a lean alternative to producing and inventorying legacy parts.
Ultimaker Unveils new Platform Services with Ultimaker Cloud
February 21, 2019
Future-ready cloud platform designed to support the 3D printing workflow.
Essentium, eSUN and Polymaker join Ultimaker Material Alliance Program
February 21, 2019
The Ultimaker Material Alliance Program is designed to further expand the choice of materials and applications for FFF 3D printing in a wide variety of industries.
Preview of RAPID + TCT 2019
February 19, 2019
3D printing and additive manufacturing show returns to Detroit in May.
Massivit 3D Printed 1:1 Concept Car May Signal Future of Concept Prototyping
February 19, 2019
Full-scale 3D printed concept car was exhibited at Festival Automobile International (FAI) in Europe.
VELO3D Introduces Enhancements to Its Flow Software
February 19, 2019
Flow is specifically designed for Sapphire, VELO3D's laser fusion metal additive manufacturing system.
Desktop Metal Launches 316L Stainless Steel for Various Environments
February 15, 2019
316L joins Desktop Metal's expanding metal 3D printing materials library for the Studio System.
FELIXprinters Launches Large Build Envelope Industrial Additive Manufacturing Solutions
February 14, 2019
FELIXprinters introduces the Pro L and XL Systems, expanding its industrial range of additive manufacturing machines.
Stratasys Software Aims to Remove Complexity From Design-to-3D Print Process
February 12, 2019
Advanced FDM Software designed to eliminate CAD-to-STL roadblock, streamlining workflow, production times and material usage.
EOS Acquires Vulcan Labs
February 12, 2019
With acquisition, EOS aims to enhance its additive manufacturing talent pool, to continue to deliver custom solutions, augment R&D and drive commercialization of EOS 3D printing platforms.
Rize Partners with Instadesign Group
February 11, 2019
With this announcement, RIZE has introduced its additive manufacturing solutions to the Quebec, Canada, market.
Orbex Builds 3D Printed Single-Piece Rocket Engine
February 11, 2019
The Orbex launcher uses 100% renewable fuel to cut carbon emissions by 90% and a zero-shock staging and payload separation resulting in zero orbital debris.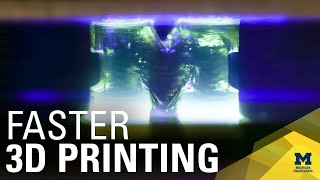 University of Michigan Researchers Tout High-Speed 3D Printing Approach
February 6, 2019
The process employs dual light sources in place of an oxygen membrane to print at 100 times the print speed of conventional offerings.
ActivArmor 3D Printed Casts Coated with Line-X to Offer Strength and Resistance to Water
February 5, 2019
LINE-X coating is applied to ActivArmor casts/braces during the manufacturing process for added durability and versatility for active lifestyles, company reports.
CorelCAD 2019 Speeds 2D Drawing, 3D Modeling, and Technical Design
February 4, 2019
CorelCAD 2019 has new 3D modeling commands and enhanced drafting tools designed to enable faster, precise designs and accurate output.
Latest News
Exploring Digital Transformation as an Evolutionary Journey
SolidWorks World 2019 presentation advises to forget about specific products and work on themes that...
Dassault Systèmes to Acquire Trace Software's elecworks Product Line
Elecworks is at the core of SolidWorks Electrical applications used for smart product development...
UL Opens Catalog of Safety Standards
A library of more than 1,400 standards is now available to all.
AMD Radeon Pro Software for Enterprise 19.Q1 Features SolidWorks Performance Improvements
Radeon Pro Software for Enterprise 19.Q1 updates product design workflows with features aimed at...
All posts