Top Story
Can Car Makers Answer the Call for Ventilator Production?
As automaker consider how to address the shortage of ventilators in the Coronavirus outbreak, industry veterans share their thoughts on the struggles and challenges
Precision machine shop is turning to the VELO3D Sapphire support-free metal AM system to usher in a new era of high-quality production.
Resources
Accelerating PBFAM Development and Use Through Open Source Systems
An Open Architecture Framework Enables the Use of PBFAM for Development Opportunities and Custom Applications.
More 3D Printing Resources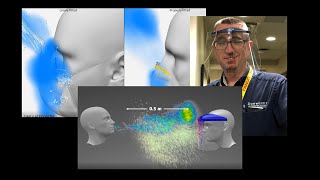 3D printers rally to make PPE, simulation examines social distancing
April 8, 2020
Professional and hobbyist 3D printers join the race to make PPE, simulation reveals social distancing's effectiveness
Campbell Hall 3D Prints Masks and Face Shields for Medical Community
April 7, 2020
School hopes to inspire others in education to join the movement.
ZVerse Announces Plans to Produce 20 Million Face Shields
April 7, 2020
Small digital manufacturing company pivots to support COVID-19 response.
Materialise Develops 3D Printed Oxygen Mask to Address Shortage of Ventilators 
April 6, 2020
Solution brought to hospitals quickly and in full compliance with safety regulations.
Fictiv Donates Tool to Make Millions of Face Shields Available to Hospitals at Cost
April 6, 2020
New tool and injection molding process can produce millions of face shields a month with lead times as fast as 1 day.
FREE WEBINAR: Additive Manufacturing Meets Miniaturization
April 6, 2020
In this webinar, you'll learn about how additive manufacturing can be used to create challenging microstructures in industrial applications.
ArcelorMittal and Additive Industries Tackle Large Spare Part Printing for Steel Industry
April 3, 2020
ArcelorMittal's collaboration with Additive Industries in recent years has resulted in an improvement in process performance and quality, companies report.
America Makes Launches Next Phase in COVID-19 Response
April 2, 2020
Additive manufacturers can now upload 3D print designs to be reviewed and placed on the NIH 3D Print Exchange.
Massivit 3D Contributes to Battling the COVID-19 Pandemic
April 2, 2020
3D printed PPE face shields now available from Massivit 3D and the company's global network of customers and distributors.
Winners of 2020 Design for Additive Manufacturing Challenge Virtually Announced
April 1, 2020
Designs of Additive Industries contest demonstrate industrial capabilities of 3D metal printing, honorable mention for SMS Group.
Editor's Pick: New technique enhances photopolymer additive manufacturing
April 1, 2020
Fortify Continuous Kinetic Mixing System meets the need for advanced material properties in additive manufacturing. 
University of South Florida Health Joins Forces with Formlabs and Northwell Health to Create 3D Printed Nasal Swabs 
March 31, 2020
Purpose is to to test for COVID-19 in patients in emergency shortage situations.
FIU 3D Printing Face Shields for Healthcare Workers
March 31, 2020
Face shields are part of the personal protective equipment that healthcare workers at Baptist Health wear when caring for patients who have or are suspected to have COVID-19. 
Sigma Labs Launches PrintRite3D Production Series
March 31, 2020
New production dashboard and AI-driven metrics provide real-time information as 3D printing alternatives accelerate due to worldwide crisis.
Weerg 3D Prints Valves for Emergency Respiratory Masks
March 30, 2020
The company makes its production capacity available to hospitals to  create parts of medical instruments with 3D printing.
Latest News
Editor's Picks: April 2-8, 2020
One of the picks will be chosen as DE's Editor's Pick of the Week.
3D printers rally to make PPE, simulation examines social distancing
Professional and hobbyist 3D printers join the race to make PPE, simulation reveals social distancing's effectiveness
Manufacturers Re-Tool to Address Pandemic
Companies across the country are shifting production capacity to help address medical equipment shortages.
Sponsored Content
Editor's Pick: NVIDIA-powered data center for high-performance applications
BOXX FLEXX rack-mounted data center platform is made for complex product development workflows.
All posts