Top Story
KeyShot World 2020 Virtual Launches Amid COVID-19 Lockdown
KeyShot World 2020 switches to virtual event.
Artificial intelligence ushers in rendering democratization.
Resources
Making the Case for a Workstation-Centered Workflow
Paper helps you communicate the causes of your computing frustrations and plots out a path to rectify them.
More Rendering Resources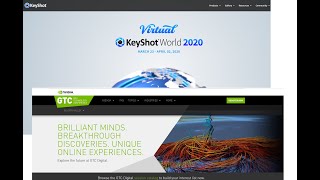 NVIDIA GTC and KeyShot World Go Virtual, 3D Printing Rushes to Produce PPE, More
March 26, 2020
Tech conferences switch to virtual events under lockdown, additive manufacturers spring into action to fight virusoutbreak
KeyShot World 2020 Virtual Launches Amid COVID-19 Lockdown
March 23, 2020
KeyShot World 2020 switches to virtual event.
Velocity Micro Announces Immediate Availability of Revamped Product Line
November 27, 2019
New processors from both AMD and Intel represent significant enhancements to Velocity Micro's product line, according to company.
BOXX Debuts RAXX P6G Jupiter System at Autodesk University
November 21, 2019
System features a 2nd generation, 64-core, AMD EPYC processor and up to 16 NVIDIA Quadro RTX or Tesla graphics processing units.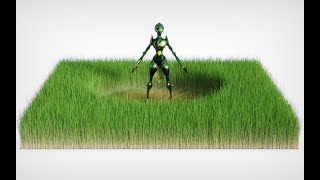 KeyShot 9 with GPU support, new 32-inch holographic display, more
November 14, 2019
Luxion releases KeyShot 9, Looking Glass Factory debut 8K holographic display
Editor's Picks: Nov. 7-13, 2019
November 14, 2019
One of the picks will be chosen as DE's Editor's Pick of the Week.
Luxion Releases KeyShot 9
November 8, 2019
KeyShot 9 brings an array of advanced technology and features, such as one-click GPU-accelerated real-time ray tracing and artificial intelligence denoise.
AI-Accelerated Rendering
November 1, 2019
Artificial intelligence ushers in rendering democratization.
Altair Launches 3D Design and Rendering Solution
October 14, 2019
Inspire Studio is a new solution for designers, architects and digital artists to create, evaluate and visualize designs faster.
Leading Visualization Engine Adds Support for NVIDIA RTX With OptiX 
August 14, 2019
KeyShot 9 to support GPU ray tracing and AI-accelerated denoising. 
Editor's Pick: Take Advantage of GPU Power for Product Visualization
August 14, 2019
Luxion KeyShot 9 supports NVIDIA RTX technology.
SIGGRAPH 2019: AI-Driven Denoising Comes to the Forefront
August 8, 2019
NVIDIA showcases AI-driven filmmaking, AMD reveals denoising in ProRender, KeyShot joins the GPU crowd, more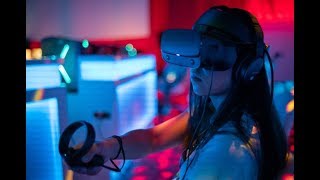 SIGGRAPH 2019 Highlights, NVIDIA's moon landing, AMD's AI-driven denoising, KeyShot on GPU
August 7, 2019
At SIGGRAPH 2019, NVIDIA recreates moon landing, AMD demo ProRender's AI-based denoising, Luxion reveals GPU-support in KeyShot, more
Partner Content
Optimize Your Computing Culture
August 6, 2019
Affordable, powerful engineering computing hardware and software is the first step toward an optimized workflow.
Editor's Picks: July 25-31, 2019
August 5, 2019
One of the picks will be chosen as DE's Editor's Pick of the Week.
Latest News
Digital Metal's New Software Upgrade Delivers Triple its Print Speed
This allows for significantly larger production volume per time unit while keeping the component quality, company says.
Campbell Hall 3D Prints Masks and Face Shields for Medical Community
School hopes to inspire others in education to join the movement.
Razorleaf Corporation Launches Manufacturing Suite for Aras Innovator Platform
Company extends PLM capabilities to automate processes for manufacturers.
ZVerse Announces Plans to Produce 20 Million Face Shields
Small digital manufacturing company pivots to support COVID-19 response.
All posts