Top Story
DE News Roundup March 15, 2019: HoloLens 2, V-Ray Next for Rhino, GTC and COFES, more
Microsoft debut HoloLens 2 at MWC, Chaos launches V-Ray Next for Rhino, NVIDIA gets ready for GTC, and more
The USAF is exploring how to leverage DLP 3D printing technology as a lean alternative to producing and inventorying legacy parts.
Resources
Using the Functional Performance Digital Twin to Engineer Innovation
Simcenter engineering and consulting services are offered to help you solve the toughest engineering problems and accelerate product design and development.
More Digital Thread Resources
Siemens Buys NVH Business from Saab Medav
March 22, 2019
Deal boosts Siemens' Simcenter portfolio with a range of configurable solutions for end-of-line noise, vibration, and harshness (NVH) quality testing.
ZVerse and Carbon Set up Partnership Focused on Design for Digital Manufacturing 
March 18, 2019
The nuts and bolts: ZVerse will offer enhanced design support to Carbon production partners and customers.
CIMdata Unveils PLM Road Map North America 2019
March 18, 2019
This PLM industry event will take place in the Washington D.C. area in May.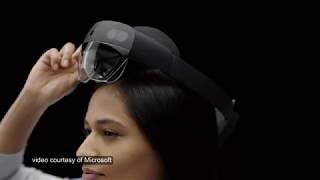 DE News Roundup March 15, 2019: HoloLens 2, V-Ray Next for Rhino, GTC and COFES, more
March 15, 2019
Microsoft debut HoloLens 2 at MWC, Chaos launches V-Ray Next for Rhino, NVIDIA gets ready for GTC, and more
3YOURMIND Extends Partnership with Deutsche Bahn
March 15, 2019
Deutsche Bahn has integrated the software solutions from 3YOURMIND to gather 3D printing applications from its company to assemble a digital spare parts warehouse.
3Degrees Launches TRACE for Best Practices in 3D Printing
March 15, 2019
Software offers an intuitive, flexible tool to tackle requirements in quality management, company says.
AIStorm Introduces Real-Time AI-in-Sensor Solutions
March 11, 2019
AI-driven sensor solutions are made for driver assistance, mobile handsets, cameras and IoT.
Fictiv Secures $33M Series C to Scale Cloud-Based Contract Manufacturing Platform
March 11, 2019
Funding intended to help Fictiv build hardware products via platform investments and expansion of its global manufacturing network, company says.
FIA and Siemens Partner to Improve Rally Spectator Safety
March 7, 2019
Project aims to improve safety for spectators and drivers at FIA sanctioned Rally events.
Bringing Order to AI Chaos with Blockchain
March 1, 2019
Investigating the use of blockchain to democratize artificial intelligence.
CONTACT Software and PROSTEP to Collaborate
March 1, 2019
CONTACT Software and PROSTEP AG are pooling their skills in IT, processes and methods to offer suitable solutions for different collaboration scenarios.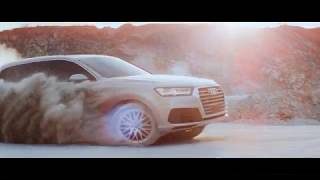 DE News Roundup: March 1, 2019
March 1, 2019
BOXX shows off RTX-powered APEXX Enigma S3 at SolidWorks World, ANSYS and Chaos Group release on-demand cloud, Varjo begins selling VR-1
Machines Learn Differently
March 1, 2019
This commentary gets practical about one set of AI technologies that's just about ready for broader adoption: machine learning (ML).
DMDII Gets a Name Change
March 1, 2019
The Digital Manufacturing and Design Innovation Institute (DMDII) announces it will be renamed MxD and will stand as an independent organization from UI LABS.
Altair Highlights Latest Technologies at Hannover Messe 2019
March 1, 2019
Showcase highlights to include a technology demonstrator for predictive maintenance and a digital twin integration platform.