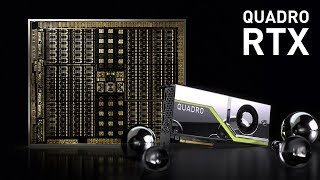 Sponsored Content
Passively Cooled Quadro RTX 8000 and RTX 6000 GPUs Optimized for the Data Center
February 25, 2020
The demand for visualization, rendering, data science and simulation continues to grow as businesses tackle larger, more complex workloads than ever before. However, enterprises looking to scale up their visual compute infrastructure face mounting budget constraints and deployment requirements.
Partner Content
Proto Labs Torus
August 1, 2018
Torus is filled with complexities: bayonets, text on ribs, gears, bump-offs, clip cams and more. We created the design aid to illustrate that just because we manufacture parts really fast, it doesn't mean you're limited to certain features...
Latest News
IMAGINiT Launches Clarity 2023
This enterprise-level suite of products can improve architecture, engineering and construction firms' advances in process automation.
Morf3D and Constellium Ink Joint Additive Manufacturing Program
Constellium's Aheadd CP1 offers benefits including thermal and electrical conductivity approaching that of pure aluminium, the company reports.
JIE USA Debuts 3D CAD Configurator Built by CADENAS
Motor and drive manufacturer unveils tool for on-demand, online design and product selection.
HP Shares New Platform Professional Services Updates
During RAPID + TCT, HP debuted new products and solutions.
All posts