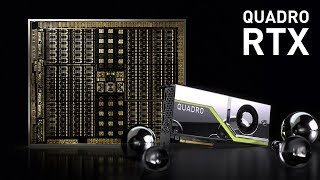 Sponsored Content
Passively Cooled Quadro RTX 8000 and RTX 6000 GPUs Optimized for the Data Center
February 25, 2020
The demand for visualization, rendering, data science and simulation continues to grow as businesses tackle larger, more complex workloads than ever before. However, enterprises looking to scale up their visual compute infrastructure face mounting budget constraints and deployment requirements.
Partner Content
Proto Labs Torus
August 1, 2018
Torus is filled with complexities: bayonets, text on ribs, gears, bump-offs, clip cams and more. We created the design aid to illustrate that just because we manufacture parts really fast, it doesn't mean you're limited to certain features...
Latest News
Sponsored Content
Engineering On the Go
New mobile workstations from MSI provide the computing power to handle complex models and simulations, any time and any place.
Editor's Picks: Sept. 9-15, 2021
One of the picks will be chosen as DE's Editor's Pick of the Week.
Mastercam 2022 Delivers Toolpaths With Comprehensive Turning Solutions
Mastercam 2022 gives various options to turn all parts exactly as needed.
A Conversation with DJ Smith, VR Expert
The Glimpse Group's cofounder DJ Smith discusses enterprise use cases, the consumer-grade hardware's advantage, visual fidelity required for design review,...
All posts