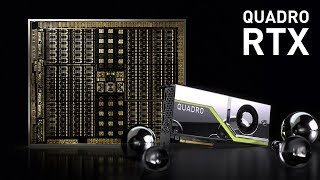 Sponsored Content
Passively Cooled Quadro RTX 8000 and RTX 6000 GPUs Optimized for the Data Center
February 25, 2020
The demand for visualization, rendering, data science and simulation continues to grow as businesses tackle larger, more complex workloads than ever before. However, enterprises looking to scale up their visual compute infrastructure face mounting budget constraints and deployment requirements.
Partner Content
Proto Labs Torus
August 1, 2018
Torus is filled with complexities: bayonets, text on ribs, gears, bump-offs, clip cams and more. We created the design aid to illustrate that just because we manufacture parts really fast, it doesn't mean you're limited to certain features...
Latest News
America Makes Launches Next Phase in COVID-19 Response
Additive manufacturers can now upload 3D print designs to be reviewed and placed on the NIH 3D Print Exchange.
TAKE OUR POLL: How Has COVID-19 Affected Engineering Productivity?
Take our short poll and share your own experiences.
Massivit 3D Contributes to Battling the COVID-19 Pandemic
3D printed PPE face shields now available from Massivit 3D and the company's global network of customers and distributors.
CoVent-19 Calls on Engineers to Design Ventilators
GrabCAD, StrataSys, Ximedica launch design challenge to address ventilator shortage
All posts