Made for You—Just You
July 31, 2020
Photogrammetry and AM open new markets for personalized healthcare, eyewear, jewelry and more.
3D Systems Expands Plastics Materials Portfolio
June 4, 2020
Figure 4 RUBBER-65A BLK new mid-tear strength elastomer has high elongation at break for flexibility, strength and durability.
Editor's Picks: May 14-May 20, 2020
May 20, 2020
One of the picks will be chosen as DE's Editor's Pick of the Week.
Global Manufacturing Leader Jeff Graves Named President and CEO of 3D Systems
May 19, 2020
Graves brings 17 years of CEO experience and a proven track record for leading, operating and growing technically complex businesses.
3D Systems Unveils Enhancements to Reverse Engineering Software
May 19, 2020
Unroll/reroll function in Geomagic Design X enables a new modeling workflow for complex revolved parts resulting in a 94% efficiency improvement, company says.
The Art of Distortion Compensation
May 15, 2020
Automating is an essential part in design for additive manufacturing.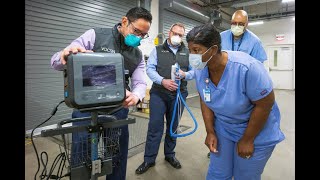 GM, GE, Ford Begin Delivering Ventilators; MakerBot Joins Face Shield Making
April 23, 2020
Carmakers begin manufacturing ventilators, MakerBot joins PPE drive, AM education continues under lockdown
3D Systems Builds Up Software Capabilities 
April 17, 2020
3D Systems' Radhika Krishnan explains the importance of software in additive manufacturing, and how the company is responding to the COVID-19 crisis.
Bridging CAD to Additive Manufacturing
April 15, 2020
Plug-ins and new formats help preserve model integrity in the roundtrip journey.
Teaching Additive Manufacturing Under Lockdown
April 13, 2020
Penn State University Professor, Dr. Guha Manogharan, uses virtual machines and simulation software to continue advanced additive manufacturing instruction. Guha teaches a graduate lab course on metal additive manufacturing and design.
Can You Teach Additive Manufacturing Under Lockdown?
April 13, 2020
Penn State University Professor uses virtual machines, simulation software to continue advanced AM instruction.
3D Systems Updates Name of Tech Chart
April 10, 2020
The FDA, VA, America Makes and the CDC have all published guidance and 3D Systems is collaborating with all these organizations in its response efforts.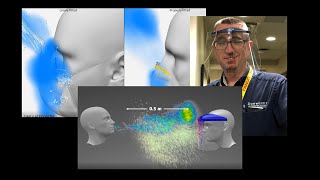 3D printers rally to make PPE, simulation examines social distancing
April 8, 2020
Professional and hobbyist 3D printers join the race to make PPE, simulation reveals social distancing's effectiveness
3D Systems Assists in Addressing Shortage Related to Medical Devices and Personal Protection Equipment
March 30, 2020
Company announces general availability of COVID-19 module for its Simbionix U/S Mentor simulator.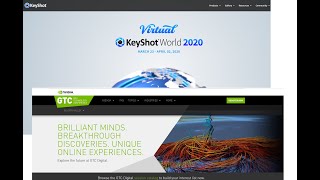 NVIDIA GTC and KeyShot World Go Virtual, 3D Printing Rushes to Produce PPE, More
March 26, 2020
Tech conferences switch to virtual events under lockdown, additive manufacturers spring into action to fight virusoutbreak
Latest News
Editor's Pick: Upgrade to Mixed Reality 3D CAD Viewing Suite
Theorem Solutions Theorem-XR Suite update offers support for HoloLens 2 and the Microsoft Azure Remote Rendering (ARR) engine.
Massivit 5000 Large-Scale 3D Printer Boosts Production Speeds 30X
At AMUG 2021, Massivit has launched a new industrial-grade large-format printer.
CoreTechnologie Unveils Universal 3D Printing Software
Latest version of 4D_Additive additive manufacturing software has new features to meet demands of small-batch production of 3D printed...
Nexa3D Expands Partnership with BASF Forward AM
Powered by BASF Forward AM, Nexa3D's three new photopolymers support a variety of applications with fast turnaround times.
All posts