Sponsored Content
Digital Engineering Forum 2020
October 28, 2020
Digital engineering is necessary, but not enough. A persistent mission model is essential to recognizing the full value of the digital engineering enterprise. And a physics-based, multi-domain software environment is essential for building true digital twins at both the platform...
Ansys and Analytical Graphics Ink Acquisition Agreement
October 26, 2020
Acquisition will empower users to simulate from the component level to customers' entire mission.
Sponsored Content
AGI - Test and Evaluation Tool Kit (TETK)
August 27, 2020
Improve the efficiency and effectiveness of test and evaluation activities.
Sponsored Content
AGI - Orbit Determination Tool Kit (ODTK)
August 27, 2020
Process tracking data and generate orbit ephemeris with realistic covariance.
Sponsored Content
STK Professional
August 27, 2020
The unrivaled digital mission engineering and digital mission operations platform.
Sponsored Content
Digital Mission Engineering (DME) Implementation Guide
August 27, 2020
This guide provides expert recommendations for implementing DME in your organization.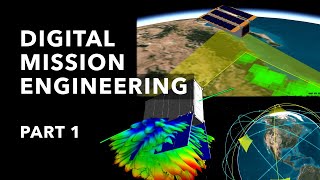 AGI
August 27, 2020
Analytical Graphics, Inc. (AGI) delivers mission-proven software for timely and cost-effective development and deployment of advanced space, defense and intelligence applications.
Latest News
Materialise Sees Sustainability as the Future of 3D Printing
Company focuses on reduction in waste, improvement in material re-use.
Sponsored Content
HPC Helps JSP Perform Ansys Simulations up to 35% More Efficiently
HPC boosts simulation efficiency.
Safran Transmission Systems Picks MSC Software to Manage Simulation Data
Web-based simulation and test data management system addresses all phases from project initiation through product launch and beyond.
GrabCAD Print Integrates With KeyShot Rendering Software
KeyShot by Luxion is real-time 3D rendering software that allows for intuitive designs and renders.
All posts