Sponsored Content
Digital Engineering Forum 2020
October 28, 2020
Digital engineering is necessary, but not enough. A persistent mission model is essential to recognizing the full value of the digital engineering enterprise. And a physics-based, multi-domain software environment is essential for building true digital twins at both the platform...
Ansys and Analytical Graphics Ink Acquisition Agreement
October 26, 2020
Acquisition will empower users to simulate from the component level to customers' entire mission.
Sponsored Content
AGI - Test and Evaluation Tool Kit (TETK)
August 27, 2020
Improve the efficiency and effectiveness of test and evaluation activities.
Sponsored Content
AGI - Orbit Determination Tool Kit (ODTK)
August 27, 2020
Process tracking data and generate orbit ephemeris with realistic covariance.
Sponsored Content
STK Professional
August 27, 2020
The unrivaled digital mission engineering and digital mission operations platform.
Sponsored Content
Digital Mission Engineering (DME) Implementation Guide
August 27, 2020
This guide provides expert recommendations for implementing DME in your organization.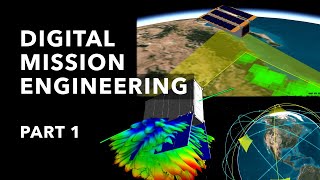 AGI
August 27, 2020
Analytical Graphics, Inc. (AGI) delivers mission-proven software for timely and cost-effective development and deployment of advanced space, defense and intelligence applications.
Latest News
Siemens, IBM, Red Hat Launch Hybrid Cloud Initiative
Siemens to adopt Red Hat OpenShift for its MindSphere Platform used by manufacturers globally.
Editor's Pick: Customer input drives updates
IronCAD Mechanical 2021 is an add-on productivity module in the IronCAD Productivity Suite.
Markforged Goes Public via Merger With One
Combined company expected to have equity value of approximately $2.1 billion with approximately $400 million in net cash to fund growth strategy...
Simulating the Way to COVID Safety
MSC Cradle CFD simulation explores the impact of ventilation and social distancing on in-door dining scenarios to promote safe practices...
All posts