Sponsored Content
Digital Engineering Forum 2020
October 28, 2020
Digital engineering is necessary, but not enough. A persistent mission model is essential to recognizing the full value of the digital engineering enterprise. And a physics-based, multi-domain software environment is essential for building true digital twins at both the platform...
Ansys and Analytical Graphics Ink Acquisition Agreement
October 26, 2020
Acquisition will empower users to simulate from the component level to customers' entire mission.
Sponsored Content
AGI - Test and Evaluation Tool Kit (TETK)
August 27, 2020
Improve the efficiency and effectiveness of test and evaluation activities.
Sponsored Content
AGI - Orbit Determination Tool Kit (ODTK)
August 27, 2020
Process tracking data and generate orbit ephemeris with realistic covariance.
Sponsored Content
STK Professional
August 27, 2020
The unrivaled digital mission engineering and digital mission operations platform.
Sponsored Content
Digital Mission Engineering (DME) Implementation Guide
August 27, 2020
This guide provides expert recommendations for implementing DME in your organization.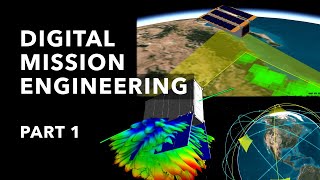 AGI
August 27, 2020
Analytical Graphics, Inc. (AGI) delivers mission-proven software for timely and cost-effective development and deployment of advanced space, defense and intelligence applications.
Latest News
Creo 8.0 Enhancements Aim to Empower Engineers to Design Products Faster
Latest edition of Creo solves for needs of engineering executives, managers and end users.
Desktop Metal Develops Additive Process for Sustainable Wood Parts
Forust uses additive manufacturing to upcycle wood byproducts for the production of custom and luxury wood products.
3D Systems Unveils Two Strategic Growth Acquisitions 
One acquisition is of the German software firm, Additive Works GmbH, to expand simulation capabilities for rapid optimization of industrial-scale ...
Matsuura Debuts Metal Additive Manufacturing Production Services
The company now offers quick-turn prototyping.
All posts