Top Story
Big Compute 20: Tackling the Big Issues for a Better Future
March 2, 2020
HPC service provider Rescale and partners host conference on use of high performance computing
Physical Optics Corporation and ANSYS Streamline Avionics Development for U.S. Military Aircraft
March 16, 2020
Model-based solution slashes avionics software development time by over 50%.
U.S. Army, L3Harris and ANSYS Collaborate to Improve Aviation Performance and Affordability
March 12, 2020
Two-year initiative supports integration of software aligned to the FACE Technical Standard.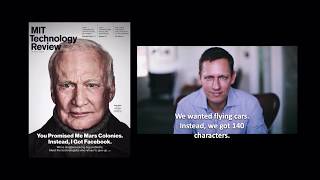 DE Video News Roundup for 2020 March 13
March 11, 2020
Tradeshows cancelled due to Corona virus outbreak, Big Compute 20 tackles big issues, GPU report published, more
EDF Engineers Low-Carbon Power Generation Technologies with ANSYS Multiphysics Solutions
March 10, 2020
Digital transformation delivers energy efficiency, extends nuclear plant operating life beyond 40 years, companies say.
Editor's Picks: Feb. 27-March 4, 2020
March 6, 2020
One of the picks will be chosen as DE's Editor's Pick of the Week.
ANSYS Acquires Lumerical, a Photonic Simulation Software Developer
March 6, 2020
Acquisition to add photonic simulation to ANSYS' multiphysics portfolio for 5G, IIOT and autonomous vehicle development.
CIMdata and ANSYS, Others Publish eBook on Digitalization
March 6, 2020
Book contains results from collaborative research with PLM solution providers.
Big Compute 20: Tackling the Big Issues for a Better Future
March 2, 2020
HPC service provider Rescale and partners host conference on use of high performance computing
HPC Transforms 3D Printing
March 1, 2020
Design for additive manufacturing is pushing more companies to tap into cloud and high-performance computing resources.
The Expanding Role of GPUs in Simulation
March 1, 2020
Legacy code is slower to move to the GPU; a hybrid strategy is recommended.
ANSYS Advances 5G, High-Performance Computing and AI Design 
February 28, 2020
ANSYS RaptorH brings the HFSS solver engine to silicon chip design teams.
Editor's Pick: ANSYS Issues Extensive Update to Leading Engineering Simulation Platform 
February 12, 2020
ANSYS 2020 R1 update enhances product development workflow management with ANSYS Minerva, improves ability to run complex simulations with streamlined workflows with ANSYS Fluent, and much more.
Rand Simulation Named 2019 Americas Partner of Year by ANSYS
February 7, 2020
The honor was presented at the ANSYS Sales Kickoff Meeting in Orlando, FL. 
Editor's Picks: Jan. 30-Feb. 5, 2020
February 5, 2020
One of the picks will be chosen as DE's Editor's Pick of the Week.
Mixed Experiences Ring in New Era of Design Collaboration
February 1, 2020
AR/VR brings enhanced visual context to design collaboration, reducing time-to-delivery cycles and resulting in better products.
Latest News
Digital Metal's New Software Upgrade Delivers Triple its Print Speed
This allows for significantly larger production volume per time unit while keeping the component quality, company says.
Campbell Hall 3D Prints Masks and Face Shields for Medical Community
School hopes to inspire others in education to join the movement.
Razorleaf Corporation Launches Manufacturing Suite for Aras Innovator Platform
Company extends PLM capabilities to automate processes for manufacturers.
ZVerse Announces Plans to Produce 20 Million Face Shields
Small digital manufacturing company pivots to support COVID-19 response.
All posts