Top Story
Self-Driving Cars are Leveling Up in Autonomy
May 1, 2019
A look at the self-driving carmakers' road ahead.
RFS and ANSYS Lay Foundation for 5G-Ready Antennas
May 14, 2019
Antenna company standardizes on ANSYS simulation solutions, slashes simulation time from 4 days to 1 hour.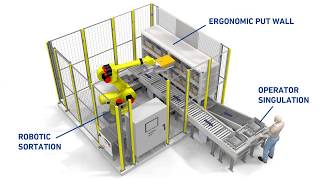 Digital Twins and Cyberphysical Security at AeroDef
May 3, 2019
DE Video News May 3, 2019: Digital twins and cyberphysical security discussions at AeroDef Conf, ANSYS acuires EDA firm
ANSYS Acquires Assets of DfR Solutions, a Provider of Electronics Automated Design Analysis
May 1, 2019
Acquisition intended to give ANSYS customers access to electronics reliability technology.
Self-Driving Cars are Leveling Up in Autonomy
May 1, 2019
A look at the self-driving carmakers' road ahead.
Get Cracking with ANSYS Workbench 19.2
May 1, 2019
Walk through a fracture analysis using ANSYS Separating Morphing Adaptive Remeshing Technology.
Engineering Automation: Going on Autopilot
May 1, 2019
From flying taxis to cargo drones, efforts are underway to automate in the air.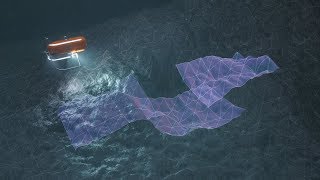 Ocean Explorer Targets Terrestrial and Extraterrestrial Waters
May 1, 2019
WHOI and NASA/JPL are designing an autonomous sea drone capable of exploring the hadal zone, up to almost 7 miles below sea level.
Sponsored Content
Digital Twins in the Hot Seat
April 25, 2019
The phrase "digital twin" has become the be-all-and-end-all of manufacturing buzzwords, stirring up Utopian views on what it can do for predictive maintenance, simulation and more.
Additive Manufacturing Users Gather to Address Challenges, Advance Industry
April 9, 2019
Materials, software and workflow challenges led the discussions at the Additive Manufacturing Users Group (AMUG) 2019 conference in Chicago last week.
Plugging GPUs into the Metal AM Workflow
April 1, 2019
When it comes to metal-based AM, organizations are looking to harness the power of graphics processing units.
Sponsored Content
Case Study: 3D Modeling for Faster Engineering Results
March 25, 2019
Developers at SLM Solutions AG replaced their conventional CAD system with a more user-friendly solution for faster design exploration using ANSYS Discovery SpaceClaim. Read the case study to find out how they were able to visualize ideas in 3D and...
Manufacturing Awareness Signals a New Phase in Generative Design
March 1, 2019
Migrating from theoretically optimal topology to manufacturable shapes, generative design technology shows signs of maturity.
Deep Learning and Design Engineering
March 1, 2019
Designers incorporate AI and deep learning into new products and in their own design processes.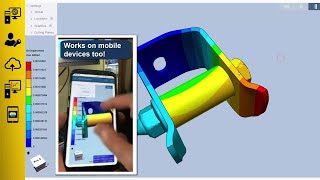 ANSYS Provides Path to Cloud HPC
February 20, 2019
ANSYS Cloud delivers on-demand cloud HPC access within the ANSYS portfolio to democratize simulation.
Editor's Picks: February 7-13, 2019
February 15, 2019
One of the picks will be chosen as DE's Editor's Pick of the Week.
Latest News
RAPID+TCT 2019 Drives Additive Manufacturing to Next Level in Motor City
Thousands of attendees delve into 3D printing, the future of manufacturing, digital twins, data management and so much more.
Jabil Inks Additive Manufacturing Agreement to Supply Parts to Renault F1 Team
On-demand delivery of racecar parts for Renault F1 Team driven by expansion at certified Jabil 3D printing facilities worldwide.
ExOne Announces Kennametal as Inaugural Beta Customer for New X1 25PRO Production Machine
ExOne also announced a new material partnership program, as well as more collaboration with Sandvik Additive Manufacturing.
Behind the Scenes at Materialise in the Midwest
Factory tour at Michigan-based 3D printing production facility provides a peek at the company's innovations in the medical sector.
All posts