Top Story
Virtual Printing Enables Next Phase of AM Adoption
January 1, 2019
Simulating 3D prints will make it easier to create high-quality end-use parts using additive manufacturing.
Virtual Printing Enables Next Phase of AM Adoption
January 1, 2019
Simulating 3D prints will make it easier to create high-quality end-use parts using additive manufacturing.
Biomimicry Inspires Lightweight Lattice Design
January 1, 2019
The combination of nature and new topology optimization and simulation tools serves up a powerful approach to achieving lightweighting design goals.
Meshless FEA Opportunities
January 1, 2019
Is there a future for meshless methods in mainstream analysis?
5G Resources: CAD and Simulation in the Era of Supercharged Networks
December 11, 2018
Cloud CAD vendor Onshape and simulation software maker ANSYS discuss the impact of 5G on design engineering.
Partner Content
Using Multidisciplinary Optimization to Determine the Structural Parameters of a Wing for an Unmanned Aerial Vehicle
December 3, 2018
NASA Grant Funds 3D Print Modeling
December 2, 2018
University of Pittsburgh, QuesTek team to improve part quality via better computer modeling.
ANSYS Startup Program Gaining Ground
November 6, 2018
More than 500 startups have joined the ANSYS Startup Program since inception.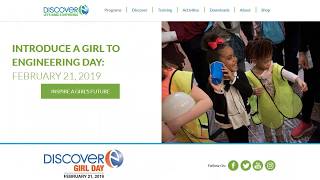 DE News Roundup: November 2, 2018
November 2, 2018
MIT launches online experiment to add human perspective on AI training for self-driving cars, Hexagon buys Bricsys, known for DWG-compatible BricsCAD, ANSYS launches new app store, and more.
The Black Box Dilemma
November 1, 2018
Trust the mesh generated by the software, or take a proactive approach?
Partner Content
Optimize Bioreactors Quickly with Cloud-based HPC
October 22, 2018
Combining UberCloud with Fluent and DesignXplorer streamlines the process of characterizing a bioreactor, which is at the heart of every pharmaceutical manufacturing process.
ANSYS Kicks Off New AppStore
October 16, 2018
The new ANSYS AppStore enables an eCommerce buying experience, and makes it easy for customers and partners to search, shop, share and sell simulation applications created by ANSYS and its partners. 
ANSYS and Granta Design Collaborate to Empower Additive Manufacturing
October 4, 2018
Jostling for the Best Position in a Peloton
October 1, 2018
CFD and wind tunnel test reveal aerodynamically advantageous positions in a group cycling race.
Advanced Materials Challenge Durability Testing
October 1, 2018
The emergence of composites and new material options lead engineers to rely on new testing methods and simulation.
Editor's Picks: Sept. 13-19, 2018
September 20, 2018
One of the picks will be chosen as DE's Editor's Pick of the Week.
Latest News
DE News Roundup: January 18, 2019
3D-Printed Autoparts from Ford and Carbon, Staffing Firm Modis's Survey on What Attracts and...
CoreTechnologie Presents new 4D_Additive Manufacturing Software Suite
The German-French company has introduced a software suite to prepare CAD models for all...
WINDnovation Adopts pSeven in Design of Wind Turbine Rotor Blades
Optomec Partners with Phillips Federal to Bring Metal Additive to U.S. Government
Optomec LENS family of Metal 3D Printing Solutions will be accessible via the GSA, the U.S. government purchasing portal.
All posts