Top Story
The Modern Face of SPDM
November 19, 2020
As simulation-driven design becomes a core pillar of digital product development, a refreshed simulation product data management emerges.
The Modern Face of SPDM
November 19, 2020
As simulation-driven design becomes a core pillar of digital product development, a refreshed simulation product data management emerges.
Simulation Advances NASCAR Race Car Development
November 5, 2020
Racing teams are using D2H and Ansys to triple simulations and reduce physical testing.
Ansys, Microsoft Team on Cloud Engineering
November 5, 2020
Agreement expands integration of simulation tools, Azure cloud, HPC and digital twin technologies.
PSSC Labs Named Ansys Preferred Solution Partner
July 28, 2020
PSSC will provide Ansys end users with custom configured computing solutions.
Ansys Helps BMW With Passive Safety Systems
July 23, 2020
BMW will use LS-DYNA for multiphysics simulation of safety systems.
Ansys Discovery Aims to Help Simulation Practices Shift Left
July 21, 2020
New release combines instant physics simulation, high-fidelity simulation, and direct modeling in a single user experience aimed at promoting widespread use of simulation through out the design process.
Ansys Discovery Reduces Engineering Labor by 26%
July 17, 2020
Simulation-driven design tool combines instant physics simulation, interactive geometry modeling.
Ansys 2020 R2 Launched
July 15, 2020
Platform enhancements accelerate collaborative design and product delivery.
Zuken Releases CR-8000 2020 for Electronic Design
July 14, 2020
3D multi-board EDA environment features enhancements to schematic design, integration with Keysight and Ansys.
Ansys Launches "Art of Simulation" Image Competition
June 11, 2020
Contest seeks images that showcase the "power of simulation."
The Art of Distortion Compensation
May 15, 2020
Automating is an essential part in design for additive manufacturing.
AI Software Sees Exponential Growth
May 15, 2020
More organizations are leveraging the power of artificial intelligence in engineering design.
Physical Optics Corporation and ANSYS Streamline Avionics Development for U.S. Military Aircraft
March 16, 2020
Model-based solution slashes avionics software development time by over 50%.
U.S. Army, L3Harris and ANSYS Collaborate to Improve Aviation Performance and Affordability
March 12, 2020
Two-year initiative supports integration of software aligned to the FACE Technical Standard.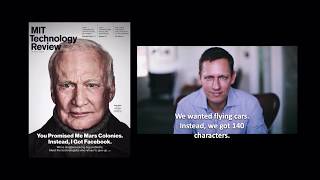 DE Video News Roundup for 2020 March 13
March 11, 2020
Tradeshows cancelled due to Corona virus outbreak, Big Compute 20 tackles big issues, GPU report published, more
Latest News
Sponsored Content
HPC Helps JSP Perform Ansys Simulations up to 35% More Efficiently
HPC boosts simulation efficiency.
Safran Group Picks MSC Software to Manage Simulation Data
Web-based simulation and test data management system addresses all phases from project initiation through product launch and beyond.
GrabCAD Print Integrates With KeyShot Rendering Software
KeyShot by Luxion is real-time 3D rendering software that allows for intuitive designs and renders.
Registration Now Open for America Makes Virtual Mini TRX
Event to take place December 10, 2020 from 10 a.m. to 4:30 p.m. EST.
All posts