Top Story
ANSYS and Autodesk Light Up Automotive Design
September 18, 2019
Software providers provide deep integration between the VRED 3D visualization and ANSYS optical simulation solution to streamline vehicle design and accelerate time-to-market.
Editor's Picks: Sept. 12-18, 2019
September 19, 2019
One of the picks will be chosen as DE's Editor's Pick of the Week.
ANSYS and Autodesk Light Up Automotive Design
September 18, 2019
Software providers provide deep integration between the VRED 3D visualization and ANSYS optical simulation solution to streamline vehicle design and accelerate time-to-market.
ANSYS 2019 R3 Expands Autonomous Vehicles Solution
September 16, 2019
Latest release delivers innovations in sensors, virtual environments and AI simulation.
ANSYS and Livermore Software Technology Corporation Sign Definitive Acquisition Agreement
September 13, 2019
Acquisition will bolster ANSYS' passenger safety, healthcare and manufacturing capabilities, ANSYS says.
ANSYS and Autodesk Collaborate to Innovate in the Automotive Industry
September 9, 2019
Alliance provides customers with deep integration between solutions to drive revolutionary design advancements.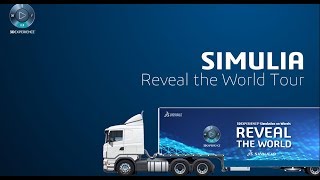 SIMULIA road trip, Unreal Engine 4.23 highlights, ANSYS and Edge Case Research partnership, more
September 6, 2019
Dassault Systèmes SIMULIA goes on the road to promote simulation, Epic Games launches Unreal 4.23 with Beta features, ANSYS and Edge Case Research partner to address autonomous vehicle hazard detection, GPU-based on-demand Bullet Render Fame goes live
ANSYS and Edge Case Research Collaborate on OEM Agreement
September 3, 2019
Collaboration designed to advance autonomous vehicle safety, solve complex artificial intelligence reliability challenges.
Consumer vs. Professional Tug of War
September 1, 2019
Can consumer hardware be adapted for professional usage?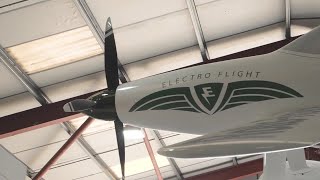 How to Design a Fast All-Electric Airplane
August 8, 2019
Electroflight and YASA Limited are teaming up and using ANSYS Fluent to work on Rolls-Royce's ACCEL Electrical Project.
Can AR Enhance Design?
August 1, 2019
Though augmented reality brings benefits for collaboration and design review, hardware limitations make engineers wonder about its viability.
Airbus, ANSYS Team on Autonomous Flight Control
July 24, 2019
The two companies are developing an unmanned aerial vehicle for the European Future Combat Air System.
Digitalization Reveals Product Data Management Gaps
July 1, 2019
Vendors are redefining data management capabilities to address the diversity and large-scale data requirements of the digital thread.
Simulation Silos
July 1, 2019
As access to compute resources expands, and new tools shift simulation to engineers and designers, the volume of simulation data has increased.
Airbus and ANSYS Partner to Enable Autonomous Flight
June 20, 2019
New agreement drives development of AI-enabled flight control software; goal is to support future combat air system by 2030.
ANSYS Study Measures Consumer Perception on Autonomous Aircraft
June 17, 2019
Through the survey, ANSYS measured consumer sentiment around the future of autonomous aircraft.
Latest News
ZVerse and Shapeways Form Integration Partnership to Deliver 3D Design Solutions at Scale
The new strategic partnership provides Shapeways customers with access to ZVerse's artificial intelligence-driven design platform as well as its network...
Onshape Teams Up With Sandvik for Cloud CAD/CAM Integration
Companies' strategic partnership designed to reshape how manufacturers go from 3D product models to finished parts, according to companies.
SOLIDWORKS 2020 launches, CM Labs releases Vortex Studio 2019b, xRS Week set for October
SOLIDWORKS 2020 with improved assembly performance and flexible parts, CM Labs releases Vortex Studio 2019b with deformable terrain, xRS Week set...
Creaform adds Academia 50 3D Scanner to its Educational Solution Suite 
ACADEMIA 50 uses structured white light technology to scan objects made of any material, surface type or color, according to the...
All posts