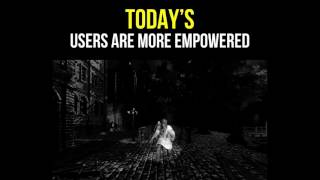 Sponsored Content
FATHOM Issued Patent For on Demand Digital Manufacturing Platform
September 11, 2019
FATHOM, an advanced manufacturer with an expertise in 3D printing and additive manufacturing, announced the issuance of a United States Patent for the systems and methods powering its online digital manufacturing platform.
Kubotek Kosmos 3D Framework 2.0 Available
September 10, 2019
The Kubotek Kosmos framework is a set of advanced, multi-platform C/C++ software components that maximize a program's performance and ability to work with complete engineering models.
Protolabs Adds Carbon Technology to Its 3D Printing Service
September 10, 2019
The digital manufacturing company expands its industrial 3D printing capabilities for production-grade parts with Carbon Digital Light Synthesis technology.
Sponsored Content
How to Get the Most Out of Additive Manufacturing
September 9, 2019
When evaluating Direct Digital Manufacturing for production, take a methodical analysis of cost, design, assembly, materials, and process to fully understand its benefits.
Additive Industries to Expand Aerospace Customer's Installed System Base by Year-end
September 6, 2019
This validates the Additive Industries' concept of production-based metal powder bed fusion systems for overall equipment efficiency.
TOYOTA Motorsport GmbH and 3D Systems Establish Partnership to Drive Innovation in Automotive
August 30, 2019
Companies will develop additive manufacturing solutions to change automotive design and production.
3D Systems and GF Machining Solutions Expand Partnership in Greater China
August 27, 2019
The aim is to enable customers in this manufacturing region to redefine production environments.
Senvol President Elected Chairman of SME's Additive Manufacturing Community Advisors
August 27, 2019
SME's AM Technical Community Advisors serve as the primary resource for guidance to SME and its members on AM technologies.
Auburn University Deploys $1.5 Million Digital X-Ray CT System for Additive Manufacturing Purposes
August 23, 2019
Customized system enables layer-by-layer quality assessment in real time.
Engineers from America Makes and JuggerBot 3D Featured in NIST Video Rethinking Manufacturing
August 19, 2019
The Rethinking Manufacturing video features two Youngstown natives and promising engineers from America Makes and JuggerBot 3D who find their career paths despite a city's economic decline.
America Makes Welcomes UTEP's Retiring President to Youngstown
August 13, 2019
America Makes welcomed Dr. Diana Natalicio, president of The University of Texas at El Paso (UTEP) on her visit to the Institute August 1, before her retirement later in August. Dr. Natalicio's successor, Heather Wilson, former U.S. Air Force...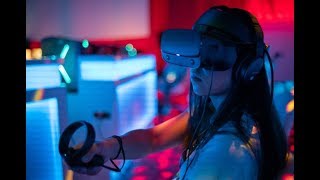 SIGGRAPH 2019 Highlights, NVIDIA's moon landing, AMD's AI-driven denoising, KeyShot on GPU
August 7, 2019
At SIGGRAPH 2019, NVIDIA recreates moon landing, AMD demo ProRender's AI-based denoising, Luxion reveals GPU-support in KeyShot, more
Nano Dimension Introduces DragonFly LDM for Continuous Digital Manufacturing of Electronics
July 26, 2019
HENSOLDT tests the DragonFly LDM additive manufacturing technology and discusses the results.
3YOURMIND Awarded Funding to Enhance Machine Learning in its Software
July 23, 2019
This funding will be used to extend machine learning applications throughout their software suite.
Weerg Additive Manufacturing Company Adds 3D Printer from 3D Systems
July 23, 2019
Based on selective laser sintering (SLS) technology, this system can handle rapid production of functional and durable nylon parts.
Latest News
ZVerse and Shapeways Form Integration Partnership to Deliver 3D Design Solutions at Scale
The new strategic partnership provides Shapeways customers with access to ZVerse's artificial intelligence-driven design platform as well as its network...
Onshape Teams Up With Sandvik for Cloud CAD/CAM Integration
Companies' strategic partnership designed to reshape how manufacturers go from 3D product models to finished parts, according to companies.
SOLIDWORKS 2020 launches, CM Labs releases Vortex Studio 2019b, xRS Week set for October
SOLIDWORKS 2020 with improved assembly performance and flexible parts, CM Labs releases Vortex Studio 2019b with deformable terrain, xRS Week set...
Creaform adds Academia 50 3D Scanner to its Educational Solution Suite 
ACADEMIA 50 uses structured white light technology to scan objects made of any material, surface type or color, according to the...
All posts