Logitech Releases MX Mouse for Mac
July 8, 2020
Popular CAD mouse now available for Mac, iPad users.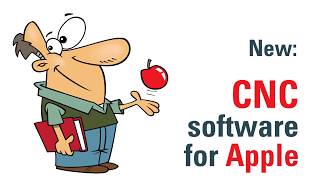 DeskProto Releases CAM Software for Mac
July 2, 2020
Projects will be interchangeable between Mac and Windows.
Newest Apple MacBook Pro Features AMD Mobile GPUs
November 14, 2019
AMD Radeon Pro 5000M Series mobile GPUs bring high-performance AMD RDNA architecture to Apple's new 16-in. MacBook Pro
Autonomous Acceptance
September 1, 2018
The potential benefits of autonomous vehicles are too important to be ignored. On the flip side, there are some valid concerns about self-driving cars that have yet to be addressed.
The Smart Home's Pursuit of Interoperability
July 1, 2018
Given the diverse set of devices developed for home automation, is interoperability achievable?
Apple
January 1, 2018
Apple is an American multinational technology company headquartered in Cupertino, California, that designs, develops, and sells consumer electronics, computer software, and online services.
Apple Continues to Dabble with 3D Printing
December 10, 2015
Apple files an additional patent related to 3D printing.
Latest News
PTC Advances Closed Loop PLM
Acquisition of ServiceMax keyed to integration of asset and field service management capabilities to extend digital thread.
Hexagon Debuts System-Level Modeling Solution
Using the software, teams can evaluate the performance and feasibility of new design concepts quickly to inform more efficient product...
Editor's Picks: November 25-December 1, 2022
One of the picks will be chosen as DE's Editor's Pick of the Week.
Taking a Page from Nature
GE Additive and Shell leveraged metal AM to rethink a large, complex conical part for an oxygen hydrogen micromixer.
All posts