Edge Computing Opportunities and Frustrations
May 1, 2019
Balancing quality and quantity of edge data presents a difficult challenge.
Sensors Smarten Up the Edge
May 1, 2019
Companies that want to bring AI to the edge face hardware and data processing challenges.
Kicking the Tires on Digital Twins
May 1, 2019
The benefits of virtual representations of individual physical assets aren't just for large enterprises.
Sensory Brings Natural Language Understanding to the Edge with TrulyNatural
April 29, 2019
TrulyNatural offers a fast voice interface without privacy concerns.
Sponsored Content
Designing for Aerospace
April 18, 2019
The articles compiled for this special digital issue focus on how one of the most heavily regulated industries continues to innovate with new technologies and advanced engineering practices.
Siemens and SAS Partner to Deliver AI-embedded IoT Analytics for Edge and Cloud
April 9, 2019
Siemens' MindSphere embeds SAS streaming analytics to assist in IoT analytics with artificial intelligence and machine learning capabilities.
Cadence Unveils Clarity 3D Solver
April 2, 2019
This debut marks Cadence's expansion into the system analysis and design market, company says.
CONTACT Software's Elements for IoT Earns Software Award
April 2, 2019
The Research and Application Center Industry 4.0 named Elements for IoT the winner 2019 in the category "Internet of Things."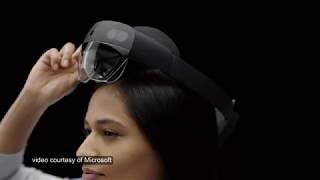 DE News Roundup March 15, 2019: HoloLens 2, V-Ray Next for Rhino, GTC and COFES, more
March 15, 2019
Microsoft debut HoloLens 2 at MWC, Chaos launches V-Ray Next for Rhino, NVIDIA gets ready for GTC, and more
AIStorm Introduces Real-Time AI-in-Sensor Solutions
March 11, 2019
AI-driven sensor solutions are made for driver assistance, mobile handsets, cameras and IoT.
Bringing Order to AI Chaos with Blockchain
March 1, 2019
Investigating the use of blockchain to democratize artificial intelligence.
CONTACT Software and PROSTEP to Collaborate
March 1, 2019
CONTACT Software and PROSTEP AG are pooling their skills in IT, processes and methods to offer suitable solutions for different collaboration scenarios.
ANSYS Twin Builder Empowers Companies to Optimize Product Operations
February 12, 2019
Latest release adds new predictive maintenance features.
Averna Launches Tools for Real-time Asset Monitoring
February 8, 2019
Averna ConnexThing Toolkits accelerate the deployment of an IoT solution with ThingWorx.
Connecting the Thread: IoT
February 1, 2019
Most designers delve into unknown territory when it comes to implementation in the commercial sector of IoT.
Latest News
MathWorks Updates Simulink Real-Time
Software enhancements involve rapid control prototyping and hardware-in-the-loop testing capabilities with QNX Neutrino Realtime Operating System (RTOS).
Radica Software Partners with Onshape on Electrical CAD
Electra Cloud now available on Onshape's app store to offer end-to-end solutions including 3D, electrical, pneumatic hydraulics and soon...
Department of Defense Bestows Multi-Million Dollar Award on Desktop Metal
The award will fund the development of a cost-effective additive manufacturing process to manufacture Cobalt-free hardmetals into complex, net or...
AM's Role in Future-Proofing the Supply Chain
A virtual panel wades in on how AM can help manufacturers add business resiliency to their supply chains while delivering...
All posts