EMA Launches CADSync With a Native SolidWorks Connector
January 20, 2020
This enables Cadence PCB and SolidWorks to work in concert, creating a digital twin for mechatronics design.
Real-Time Simulation Software for Mechanical Equipment Added to Altair Partner Alliance
October 3, 2019
Vortex Studio—a simulation and visualization software for worksite system-level, in-the-loop modeling of mechatronics and mechanical equipment —features high-fidelity, real-time simulation, the company says.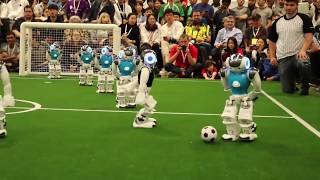 Volkswagen updates classic van with generative design, RoboCup flexes autonomous muscles, more
July 18, 2019
In this episode of DE Video News roundup, VW uses Autodesk Fusion to reshape Microbus, autonomous robots play soccer, Onshape study finds PLM insights, more
Dassault Systèmes to Acquire Trace Software's elecworks Product Line
February 22, 2019
Elecworks is at the core of SolidWorks Electrical applications used for smart product development in high-tech, industrial equipment and energy industries.
Sponsored Content
Editor's Pick: Mechatronic System Simulation Platform Updated
January 24, 2018
Two new Simcenter applications and two system simulation solution updates also debut.
Simcenter Amesim 16 Released for Mechatronic Simulation
January 24, 2018
Two new Simcenter applications and two system simulation solution updates also debut.
ThermoComp Built to Offer Mechatronic Solution to Thermal Errors
August 7, 2017
Software-driven compensation is designed to eliminate both environmental and internal heating effects, and is applicable for linear motor and ball-screw linear stages.
Design Optimization vs. Engineering Complications
December 1, 2014
Embrace the right technologies to manage product complexity.
Locust-Based Robotic Vision Technology
December 4, 2001
Latest News
Workflow Drives Workstation Selection
The decision to buy a tower or mobile workstation depends on engineering needs.
SPEC Forms International Standards Group
SPEC ISG is focused on shaping international benchmarking standards for government regulations and compliance programs related to energy use and...
Unison Tube Offers Tube Bending Innovation
Company debuting new technologies and tube bending simulation software at FABTECH.
Siemens Embeds Part Library Into its Capital Software
Manufacturer-verified component data for electrical/electronic systems development available in a single click, Siemens reports.
All posts