Top Story
Real-World Application of Simulation Takes Center Stage at NWC 23
June 9, 2023
Taking a look back at this year's NAFEMS World Congress meeting highlights.
Real-World Application of Simulation Takes Center Stage at NWC 23
June 9, 2023
Taking a look back at this year's NAFEMS World Congress meeting highlights.
Simulation at the Crossroads
May 25, 2023
Based on the discussions at the ASSESS conference, there will be a lot to talk about for the next several years.
NAFEMS World Congress 2023 to Head to Sunshine State
July 11, 2022
There will be three days of simulation content, delivered by experts and thought leaders from the simulation community.
NAFEMS World Congress 2021 Moves Online
September 15, 2021
The focus is on working to transform the online congress experience into something engaging for its community of attendees, NAFEMS reports.
NAFEMS Calls for Abstracts for 2021 Congress
January 25, 2021
NAFEMS preps for first hybrid Congress, combining the face-to-face event with virtual online components.
NAFEMS Modifies Dates for World Congress 2021
December 3, 2020
You spoke and NAFEMS listened—and adjusted accordingly by issuing a later date for 2021 Congress.
NAFEMS Puts Out Call for Papers for 2021 Congress
September 3, 2020
The Congress is an independent, international forum for engineering analysis that will be a hybrid event in 2021.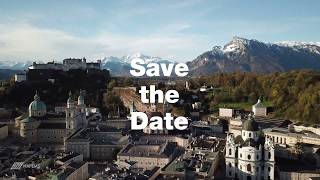 NAFEMS World Congress 2021 Issues Call for Papers
July 13, 2020
Salzburg event will provide in-person and online options for attendees.
Nextflow Software Introduces Nextflow Studio
June 18, 2019
This fluid simulation software lets engineers easily manage their simulation projects and provides a graphical user interface (GUI) based on the latest software technologies. 
CONTACT Software Presents at the NAFEMS World Congress 2019 
June 14, 2019
The topic will address PLM- and microservice-based integration approach of model-based systems engineering.
Aras to Demonstrate Simulation Capabilities at NAFEMS World Congress 2019
June 4, 2019
Aras executives, partners and customers to discuss how vendor-agnostic, unified systems enhance enterprise simulation and SPDM.
NAFEMS World Congress 2019 Preview
February 20, 2019
The international association for the engineering modeling, analysis and simulation community, hosts the NAFEMS World Congress June 17-20 in Quebec, Canada.
NAFEMS Names Speakers for NAFEMS World Congress 2019
February 12, 2019
The international association for the engineering analysis community launches extensive roster of keynotes for its biennial world congress in Quebec.
Latest News
AWE 2023: Mixed Reality Woos Metaverse
At AWE 2023, invisible laptops, kitchen design in mixed reality, the hardware makers' race to capture the metaverse, more
DE247 Reports Back From AWE 2023
DE Senior Editor Kenneth Wong provides a firsthand video glimpse of the latest and greatest products on display at AWE 2023...
What's New in Autodesk Upchain
Autodesk has changed its Upchain product release cycle from a quarterly update to a progressive rollout.
Corman Picks Aras Innovator to Drive Digital Transformation
Aras supports leading personal care company in transforming product lifecycle management in 56 countries.
All posts