NAFEMS World Congress 2021 Moves Online
September 15, 2021
The focus is on working to transform the online congress experience into something engaging for its community of attendees, NAFEMS reports.
NAFEMS Calls for Abstracts for 2021 Congress
January 25, 2021
NAFEMS preps for first hybrid Congress, combining the face-to-face event with virtual online components.
NAFEMS Modifies Dates for World Congress 2021
December 3, 2020
You spoke and NAFEMS listened—and adjusted accordingly by issuing a later date for 2021 Congress.
NAFEMS Puts Out Call for Papers for 2021 Congress
September 3, 2020
The Congress is an independent, international forum for engineering analysis that will be a hybrid event in 2021.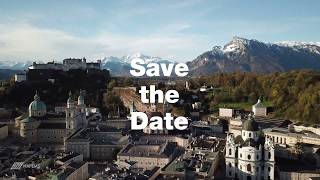 NAFEMS World Congress 2021 Issues Call for Papers
July 13, 2020
Salzburg event will provide in-person and online options for attendees.
Nextflow Software Introduces Nextflow Studio
June 18, 2019
This fluid simulation software lets engineers easily manage their simulation projects and provides a graphical user interface (GUI) based on the latest software technologies. 
CONTACT Software Presents at the NAFEMS World Congress 2019 
June 14, 2019
The topic will address PLM- and microservice-based integration approach of model-based systems engineering.
Aras to Demonstrate Simulation Capabilities at NAFEMS World Congress 2019
June 4, 2019
Aras executives, partners and customers to discuss how vendor-agnostic, unified systems enhance enterprise simulation and SPDM.
NAFEMS World Congress 2019 Preview
February 20, 2019
The international association for the engineering modeling, analysis and simulation community, hosts the NAFEMS World Congress June 17-20 in Quebec, Canada.
NAFEMS Names Speakers for NAFEMS World Congress 2019
February 12, 2019
The international association for the engineering analysis community launches extensive roster of keynotes for its biennial world congress in Quebec.
Latest News
Editor's Picks: Oct. 7-13, 2021
One of the picks will be chosen as DE's Editor's Pick of the Week.
Sponsored Content
Digital Twins Evolve in Manufacturing
Simulation, modeling, visualization and sensor-based data converge to close the design-to-manufacture loop.
Velo3D CEO Benny Buller on Going Public
Metal Additive System Maker joins other 3D printer makers going public
Blockchain Tech Start-Up Pilots Data Protection Tool Launch
The gender-balanced blockchain technology start-up, based in the Netherlands, states its solution is made for businesses and individuals who want...
All posts