Top Story
The Modern Face of SPDM
November 19, 2020
As simulation-driven design becomes a core pillar of digital product development, a refreshed simulation product data management emerges.
Technology Focus: Cloud-Based Design and Remote Collaboration
April 23, 2021
In this Special Focus Issue, we take a look at new advancements in cloud-based simulation and CAD tools, remote collaboration, and more.
The Modern Face of SPDM
November 19, 2020
As simulation-driven design becomes a core pillar of digital product development, a refreshed simulation product data management emerges.
Razorleaf Corporation Sets Up Strategic Partnership with Ansys
October 16, 2020
Enabling better simulation processes and data management across the product lifecycle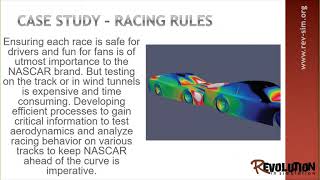 Digital Thread Latest Chapter in Rev-Sim Content Lineup
March 13, 2020
Independent organization expands coverage of key simulation topics as part of its mission to help democratize analysis-led design.
Digitalization Reveals Product Data Management Gaps
July 1, 2019
Vendors are redefining data management capabilities to address the diversity and large-scale data requirements of the digital thread.
Aras to Demonstrate Simulation Capabilities at NAFEMS World Congress 2019
June 4, 2019
Aras executives, partners and customers to discuss how vendor-agnostic, unified systems enhance enterprise simulation and SPDM.
Technology Focus: Designing for Optimization & Simulation
December 18, 2018
Simulation is pervasive, with people from different departments and backgrounds discovering new ways to put it to use, in all of its varied forms.
Optimize Your Simulation Workflow
November 1, 2018
A variety of industry tools and platforms aim to streamline workflows to accommodate more advanced analysis and to promote design optimization.
Aras Goes All-In on Simulation Process and Data Management
October 1, 2018
Democratizing CAE with SPDM at GKN Driveline
October 27, 2015
The manufacturer demonstrates how to implement templates and expand simulation through the product development team.
Big Engineering Data: Don't Panic
December 1, 2013
Fight the data explosion with smart FEA.
Latest News
Carbon Shares Platform Improvements
Company introduces new EPU 46 resin with color options.
COMSOL Announces Program for COMSOL Day: Aerospace & Defense
The event will explore multiphysics simulation applications and modeling topics supporting innovation and design in the aerospace and defense industry.
Keysight Highlights EDA 2024 Integrated Software Tools
This integrated EDA software is designed to increase productivity for engineers developing high-speed products in multiple applications, the company reports.
3D Systems Partners with Klarity
Klarity Prints, powered by 3D Systems, is a service-based line of 3D-printed radiotherapy accessories.
Altair Takes Home Awards from Fortune, Newsweek
Altair has been named to two lists that recognize companies that put employees first, Altair reports.
US DoD Deploys SPEE3D Printers to Ukraine
SPEE3D supplies 3D printers and training for Ukrainian soldiers and engineers to manufacture and repair military equipment in the...
All posts