Top Story
Sandvik Creates 3D-Printed Diamond Composite
May 23, 2019
Stereolithography used to create parts in complex shapes from composite diamond slurry.
Sandvik to Acquire CAM Software Company CNC Software
August 26, 2021
CNC Software will be reported in the Design & Planning Automation division within Sandvik Manufacturing and Machining Solutions.
HCL CAMWorks Releases CAMWorks 2021Plus 
July 22, 2021
HCL CAMWorks 2021Plus is an integrated CAM system to support Sandvik Coromant's PrimeTurning.
Sandvik to Buy CAM Software Company Cambrio
July 16, 2021
By acquiring Cambrio, Sandvik will establish a position in the CAM market that includes toolmaking and general-purpose machining.
Sandvik to Buy Software Company CGTech
October 22, 2020
Combined machining expertise of Sandvik Coromant and CGTech will enhance the Group's capabilities in machining intelligence and strengthen the software offering, companies say.
Onshape Teams Up With Sandvik for Cloud CAD/CAM Integration
September 20, 2019
Companies' strategic partnership designed to reshape how manufacturers go from 3D product models to finished parts, according to companies.
Editor's Picks: May 17-23, 2019
May 28, 2019
One of the picks will be chosen as DE's Editor's Pick of the Week.
ExOne Announces Kennametal as Inaugural Beta Customer for New X1 25PRO Production Machine
May 23, 2019
ExOne also announced a new material partnership program, as well as more collaboration with Sandvik Additive Manufacturing.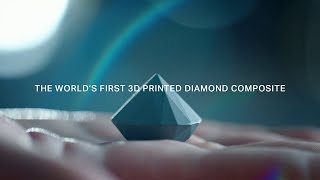 Sandvik Creates 3D-Printed Diamond Composite
May 23, 2019
Stereolithography used to create parts in complex shapes from composite diamond slurry.
Latest News
Sciaky to Deliver Metal Electron Beam DED 3D Printer to Turkish Aerospace Industries
The high-deposition EBAM machine will 3D print titanium aerostructures nearly 20 feet in length, company reports.
PTC and Schaeffler Form Strategic Alliance
Schaeffler plans to standardize on PTC solutions for advanced digital capabilities for product development and consolidated IT landscape, the companies...
Nexa3D and Obsidian Solutions Group Partner
The mission is to bring 3D printing to military and defense customers, according to the companies.
Carbon Introduces Idea-to-Production Platform
The new generation of 3D printers brings faster printing and larger build volume to the Carbon Digital Light Synthesis (DLS)...
All posts