Top Story
Siemens Partnership Fuels Autonomous Vehicle Development
February 18, 2021
Software giant provides MaRS innovation hub access to Xcelerator portfolio, accelerating development through widespread use of simulation and data management.
What's New in Teamcenter Product Cost Management
December 6, 2022
Following are a few of the highlights of Teamcenter Product Cost Management version 9.6.
Siemens Partnership Fuels Autonomous Vehicle Development
February 18, 2021
Software giant provides MaRS innovation hub access to Xcelerator portfolio, accelerating development through widespread use of simulation and data management.
KISTERS 3DViewStation Offers Visualization for Teamcenter Engineering and ActiveWorkspace
February 16, 2021
Features include fast file load, measurement, section, comparison up to clash, clearance, wall thickness, draft angle, undercut analysis for NX, JT, Catia, Creo and more, company says.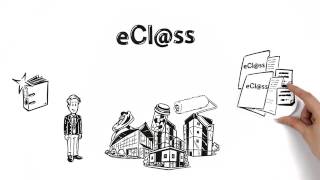 Teamcenter Embraces
[email protected]
as Linqua Franca
November 14, 2018
Support for classification standard to promote data exchange and the digital twin.
CGTech Extends Partnership with Siemens PLM Software
July 26, 2018
The agreement with Siemens PLM Software enables CGTech to further improve the functionality of its VERICUT software for customers using Siemens' NX and Teamcenter.
Siemens PLM Software Focuses on Integration
June 11, 2018
Company uses Siemens PLM Connections conference to explain how it's stitching together solutions from recent acquisitions into an effective digital thread.
Siemens Targets Automotive Players With Integrated PLM and ALM
July 19, 2017
The new Siemens Integrated Software Engineering solution creates linkages between PLM and ALM in areas like requirements management and change management for better traceability.
Siemens Schools Students on Simulation and Digital Design
October 21, 2016
Ferretti Group to Deploy Siemens Teamcenter, NX and Fibersim Software for Yacht Design
September 7, 2016
Ferretti Group selected Siemens PLM Software for its ability to collect the product design data from different PLM players in one open platform.
Jet Aviation Selects Siemens for New PLM System
July 13, 2016
The company is replacing its legacy structure with Teamcenter and NX.
Siemens Brings ALM Into the PLM Fold
December 2, 2015
Siemens PLM Software has snapped up Polarion, an application lifecycle management (ALM) vendor and is already working to fold it into its Teamcenter product lifecycle management (PLM) platform.
Siemens PLM Software Launches Teamcenter 11
September 29, 2015
The platform has new administration and integration tools for ALM.
Siemens PLM Software Dials in on Digitalization at Annual Conference
May 21, 2015
The 2015 Siemens PLM Connection Americas User Conference manages to shoot for the moon and keep PLM technology grounded with real-world examples.
Latest News
Podcast: Revolution in Simulation
DE chats with Malcolm Panthaki, co-founder of Revolution in Simulation, about their mission to expand the reach of simulation technology.
Partnership Accelerates Additive Manufacturing Material Qualification
Dyndrite, MIMO Technik and ASTRO Mechanical Testing team to qualify 3D print materials for aerospace and defense.
MATLAB Test Enables Test Management at Scale
MATLAB and Simulink Release 2023a Includes new and updated blocksets and toolboxes that simplify model-based design for the aerospace and...
Additive Manufacturing Industry Grew 23 Percent in 2022
SmarTech estimates AM market reached $13.5 billion in 2022, and will grow to $25 billion in 2025.
All posts