DE Leadership Profile: ESTECO on the Spread of Predictive Simulation
January 9, 2023
ESTECO's President Carlo Poloni discusses how the purpose of simulation shifts from verification to prediction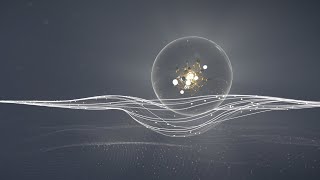 GTC Keynote: LIVE from the CEO Jensen Huang's Kitchen
May 14, 2020
NVIDIA CEO reveals GPU's role in the fight for COVID-19, new Ampere GPU architecture, partnership with BMW, more
Editor's Picks: February 28 to March 6, 2019
March 8, 2019
One of the picks will be chosen as DE's Editor's Pick of the Week.
VOLTA and modeFRONTIER Release 2018 Winter Available
October 18, 2018
With the latest update, ESTECO introduces VOLTA advisor, the new Engineering Data Intelligence experience. Other new features and improvements include workflow building on the fly in modeFRONTIER.
Green500's Top 3 Spots Go to Japanese Systems
November 14, 2017
For the Green500 rankings, the top three positions are claimed by Japan.
ESTECO Pitches VOLTA As Engineering Hub
March 2, 2017
The new VOLTA platform, an evolution of its SOMO (Service Oriented Multidisciplinary Orchestration) offering, is a web-based collaboration environment designed to help enterprise engineering organizations leverage knowledge and processes.
Sponsored Content
Collaborative, Optimization-Based Design Revolution
December 1, 2016
ESTECO technology has evolved into a comprehensive environment for integrated management of simulation process and data enabling true multidisciplinary design processes.
Latest News
Protolabs Debuts Volume Pricing via Digital Network of Manufacturers
Manufacturing model pairs company's own digital factories with distributed supplier network to expand options for product developers and production...
SME Announces 2023 Award of Merit Honorees
SME's Award of Merit has, since 1958, recognized accomplishments from its members.
Xometry Instant Quoting Engine Adds Features
The quoting engine adds Support for more than three dozen materials and finishes, including galvanized steel, stainless Steel and sheet-metal...
Volume Graphics 2023.1 Software Supports Battery Inspection
Software also uses enhanced artificial intelligence/machine learning in new, easier interface.
All posts