Top Story
AU 2019: Partnership with ANSYS, Free Generative Design Tools, Jumping on the Virgin HyperLoop, More
November 26, 2019
Autodesk University highlights, update on the Autodesk-ANSYS partnership, Free Generative Design tools for subscribers, more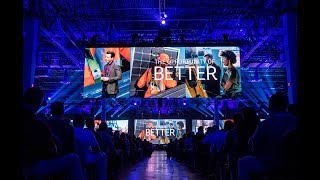 Autodesk discusses partnership with ANSYS at AU 2019, offers free generative design tools, more
December 2, 2019
Autodesk and ANSYS affirm partnership, Autodesk offers free generative design tools, React Robotics design in Fusion with Lenovo workstations, more
AU 2019: Partnership with ANSYS, Free Generative Design Tools, Jumping on the Virgin HyperLoop, More
November 26, 2019
Autodesk University highlights, update on the Autodesk-ANSYS partnership, Free Generative Design tools for subscribers, more
Autodesk Envisions New Automotive Workflow, Refines Alias for Future Generations
April 19, 2016
Latest News
Walkinshaw Andretti United Taps Into 3D Printing to Prep for 2021 Supercar Event
Company joins forces with TCL Hofmann and Stratasys to Fused Deposition Modeling 3D printing solution for customized prototyping, tooling and...
Simcenter STAR-CCM+ 2021.1 Out Now
Company to host virtual launch event of Simcenter STAR-CCM+ 2021.1 on March 9, live on LinkedIn.
What's New in Altair EDEM 2021?
The latest version of Altair EDEM has now been released.
Roboze Enters U.S. Market to Support Energy, Aerospace Supply Chains
New Houston headquarters positions the company to meet U.S. domestic customer demand for high-performing manufacturing solutions for end-use applications.
All posts