Senvol President Elected Chairman of SME's Additive Manufacturing Community Advisors
August 27, 2019
SME's AM Technical Community Advisors serve as the primary resource for guidance to SME and its members on AM technologies.
Auburn University Deploys $1.5 Million Digital X-Ray CT System for Additive Manufacturing Purposes
August 23, 2019
Customized system enables layer-by-layer quality assessment in real time.
HP Design Contest Hopes to Spark Color 3D Print Revolution
August 21, 2019
Following the debut of HP's Jet Fusion 580 printer, the company hopes to generate new industrial use cases for color 3D printing.
Engineers from America Makes and JuggerBot 3D Featured in NIST Video Rethinking Manufacturing
August 19, 2019
The Rethinking Manufacturing video features two Youngstown natives and promising engineers from America Makes and JuggerBot 3D who find their career paths despite a city's economic decline.
America Makes Welcomes UTEP's Retiring President to Youngstown
August 13, 2019
America Makes welcomed Dr. Diana Natalicio, president of The University of Texas at El Paso (UTEP) on her visit to the Institute August 1, before her retirement later in August. Dr. Natalicio's successor, Heather Wilson, former U.S. Air Force...
Montefibre Carbon Unveils its First Carbon Fiber PAN Precursor
August 8, 2019
There's a tow of 80k (80,000 individual filaments) that will be available by mid-2020.
Dunlop Systems and Components Saves Money with Use of Markforged Carbon Fiber 3D Printing
August 8, 2019
Metal and composite 3D printing manufacturer helps automotive manufacturing giant cut cost and time.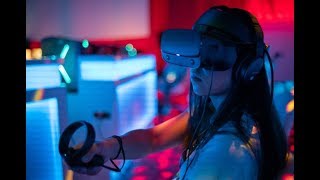 SIGGRAPH 2019 Highlights, NVIDIA's moon landing, AMD's AI-driven denoising, KeyShot on GPU
August 7, 2019
At SIGGRAPH 2019, NVIDIA recreates moon landing, AMD demo ProRender's AI-based denoising, Luxion reveals GPU-support in KeyShot, more
Sponsored Content
Editor's Pick: A Digital Factory for Thermoplastics 
July 30, 2019
3D Systems' Figure 4 Modular 3D printer and accompanying materials are a game changer.
3D Printing Start-up Fortify Secures $10M in Series A Funding Led By Accel
July 29, 2019
The funding will support the launch of Fortify's Discovery Partner Program and the growth of the Fortify team.
Nano Dimension Introduces DragonFly LDM for Continuous Digital Manufacturing of Electronics
July 26, 2019
HENSOLDT tests the DragonFly LDM additive manufacturing technology and discusses the results.
Increasing the Productivity of Metal AM via Partnership
July 26, 2019
nTopology's partnership with Betatype yields 28% reduction in build time for rocket nozzle part.
BASF Launches New Metal Filament for Industrial 3D Printing
July 24, 2019
It's said to enable simple and cost-effective printing of stainless steel metal parts; reduces the potential hazard of handling fine metallic powders compared to SLM or binder jetting.
3YOURMIND Awarded Funding to Enhance Machine Learning in its Software
July 23, 2019
This funding will be used to extend machine learning applications throughout their software suite.
Weerg Additive Manufacturing Company Adds 3D Printer from 3D Systems
July 23, 2019
Based on selective laser sintering (SLS) technology, this system can handle rapid production of functional and durable nylon parts.
Latest News
Leading NVIDIA Channel Partner, PNY Technologies, Supports Data Science for Product Development
Detailing PNY Technologies' involvement with the NVIDIA-Powered Data Science Workstation specification.
Sponsored Content
Editor's Pick: Tapping Into Data Science for Product Development
PNY Technologies delivers NVIDIA's Data Science Workstation specification.
XR Transforming Design, Visualization
Ford, BASF discuss extended reality in VR Intelligence webinar.
ANSYS and Autodesk Light Up Automotive Design
Software providers provide deep integration between the VRED 3D visualization and ANSYS optical simulation solution to streamline vehicle design and...
All posts