NVIDIA Launches Jetson Nano AI Computer
March 19, 2019
Tiny NVIDIA CUDA-X AI computer reportedly runs all AI models.
AIStorm Introduces Real-Time AI-in-Sensor Solutions
March 11, 2019
AI-driven sensor solutions are made for driver assistance, mobile handsets, cameras and IoT.
FIA and Siemens Partner to Improve Rally Spectator Safety
March 7, 2019
Project aims to improve safety for spectators and drivers at FIA sanctioned Rally events.
Pico Technology Introduces PicoScope 9404 SXRTO Real-Time Oscilloscope
March 5, 2019
The 9404 features four 5 GHz 12-bit channels, each supported by real-time sampling to 500 MS/s per channel and up to 1 TS/s (1 ps) equivalent-time sampling.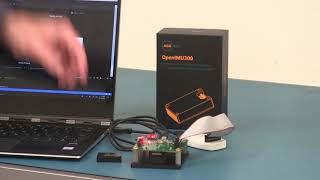 Learn How to Develop Sensor Solutions for Drones, Autonomous Vehicles and Robots
January 21, 2019
Short video addresses the New ACEINNA OpenIMU Sensor Package for Autonomous Vehicle Guidance and Navigation.
Hensoldt Purchases Nano Dimension DragonFly Pro System
January 15, 2019
Early DragonFly Adopter Hensoldt uses Nano Dimension's precision additive manufacturing platform for printed electronics to conduct rapid prototyping.
Velodyne Lidar Presented new Technology for Autonomy and Driver Assistance at CES 2019
January 11, 2019
Velodyne introduces wide field of view short-range sensor and Advanced Driver Assistance Systems (ADAS).
MathWorks Introduces Sensor Fusion and Tracking Toolbox 
January 3, 2019
Company extends MATLAB workflow to help engineers design, simulate, and analyze systems fusing data from multiple sensors.
Giving Machines the Sense of Touch
January 1, 2019
It's important to remember that the sensor is still in the early stages of development, yet the technology represents a step closer to giving robots, prosthetics and electronic devices the sense of touch.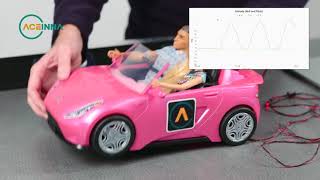 Measuring Dynamic Tilt with an IMU
December 19, 2018
Printing Glucose Sensors Results in Less Cost, Pain
December 18, 2018
Researchers at Washington State University have found a way to produce flexible glucose sensors using 3D printing via direct ink writing.
Sensors Boost Robot Performance
December 1, 2018
Robots are starting to deliver unprecedented levels of performance. But why now?
Exoskeletons on the Move
December 1, 2018
Sensors, CAD models and human-based designs advance wearable exoskeletons.
Advantech Unveils New Sensor-to-Cloud Solutions at 2018 IoT Tech Expo
November 20, 2018
Advantech unveils 30-Day Smart Sensors Program, Cloud Enablers, and end-to-end Solution Ready Packages.
Zuken, CADENAS and ECAD-Port to Cooperate on Component Library
November 20, 2018
Zuken has signed a partnership agreement with CADENAS, a provider of online component libraries, and ECAD-Port, a specialized provider for electrical components library services.
Latest News
IMAGINiT Launches Clarity 2023
This enterprise-level suite of products can improve architecture, engineering and construction firms' advances in process automation.
Morf3D and Constellium Ink Joint Additive Manufacturing Program
Constellium's Aheadd CP1 offers benefits including thermal and electrical conductivity approaching that of pure aluminium, the company reports.
JIE USA Debuts 3D CAD Configurator Built by CADENAS
Motor and drive manufacturer unveils tool for on-demand, online design and product selection.
HP Shares New Platform Professional Services Updates
During RAPID + TCT, HP debuted new products and solutions.
All posts