Top Story
Measuring Dynamic Tilt with an IMU
December 19, 2018
Video shows how to measure dynamic tilt angle on a moving vehicle with an IMU or inertial measurement unit.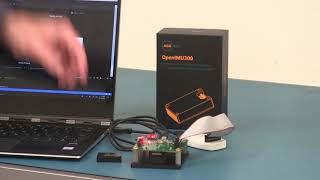 Learn How to Develop Sensor Solutions for Drones, Autonomous Vehicles and Robots
January 21, 2019
Short video addresses the New ACEINNA OpenIMU Sensor Package for Autonomous Vehicle Guidance and Navigation.
Hensoldt Purchases Nano Dimension DragonFly Pro System
January 15, 2019
Early DragonFly Adopter Hensoldt uses Nano Dimension's precision additive manufacturing platform for printed electronics to conduct rapid prototyping.
Velodyne Lidar Presented new Technology for Autonomy and Driver Assistance at CES 2019
January 11, 2019
Velodyne introduces wide field of view short-range sensor and Advanced Driver Assistance Systems (ADAS).
MathWorks Introduces Sensor Fusion and Tracking Toolbox 
January 3, 2019
Company extends MATLAB workflow to help engineers design, simulate, and analyze systems fusing data from multiple sensors.
Giving Machines the Sense of Touch
January 1, 2019
It's important to remember that the sensor is still in the early stages of development, yet the technology represents a step closer to giving robots, prosthetics and electronic devices the sense of touch.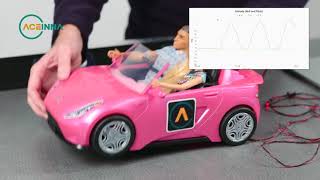 Measuring Dynamic Tilt with an IMU
December 19, 2018
Printing Glucose Sensors Results in Less Cost, Pain
December 18, 2018
Researchers at Washington State University have found a way to produce flexible glucose sensors using 3D printing via direct ink writing.
Sensors Boost Robot Performance
December 1, 2018
Robots are starting to deliver unprecedented levels of performance. But why now?
Exoskeletons on the Move
December 1, 2018
Sensors, CAD models and human-based designs advance wearable exoskeletons.
Advantech Unveils New Sensor-to-Cloud Solutions at 2018 IoT Tech Expo
November 20, 2018
Advantech unveils 30-Day Smart Sensors Program, Cloud Enablers, and end-to-end Solution Ready Packages.
Zuken, CADENAS and ECAD-Port to Cooperate on Component Library
November 20, 2018
Zuken has signed a partnership agreement with CADENAS, a provider of online component libraries, and ECAD-Port, a specialized provider for electrical components library services.
Developing Molecular Switches
November 1, 2018
Developers hope to use graphene technology to deliver a new class of electronic components that promote further miniaturization and pave the way for promising sensing, optoelectronic and flexible-device applications.
Keysight Boosts Driving Safety with Automotive Radar Solution
October 9, 2018
Ultra-wide band millimeter-wave technology offers precise verification of automotive radar systems, according to Keysight.
Digital Engineering, September 2018
September 1, 2018
Focus on Transportation Dispution: Connecting Cars, Engineering Electric Vehicles, Find Fatigue Failures, Lenovo Mobile Workstation Review, PTC Creo Review, When to Engineer with Excel, Autodesk Nastran Overview and more.
Hexagon Releases PC-DMIS 2018 R2
August 10, 2018
PC-DMIS 2018 R2 brings workflow improvements and broader support to the Hexagon Manufacturing ecosystem.
Latest News
Exploring Digital Transformation as an Evolutionary Journey
SolidWorks World 2019 presentation advises to forget about specific products and work on themes that...
Dassault Systèmes to Acquire Trace Software's elecworks Product Line
Elecworks is at the core of SolidWorks Electrical applications used for smart product development...
UL Opens Catalog of Safety Standards
A library of more than 1,400 standards is now available to all.
AMD Radeon Pro Software for Enterprise 19.Q1 Features SolidWorks Performance Improvements
Radeon Pro Software for Enterprise 19.Q1 updates product design workflows with features aimed at...
All posts