Top Story
CAASE20 Conference Goes Virtual
Because of concerns around COVID-19, the CAASE20 Conference, originally to be held in Indianapolis, will be presented as a virtual conference June 16-18.
KeyShot World 2020 switches to virtual event.
Podcast: Autodesk's Lisa Campbell discusses AU Virtual, Subscription Model, Pandemic's Impact
September 17, 2020
Autodesk's Chief Marketing Officer Lisa Campbell on going virtual with AU, customer adoption of subscription model, more
Autodesk University, PTC LiveWorx Go Virtual for 2020
May 12, 2020
Two long-time engineering conferences switch to virtual format due to coronavirus.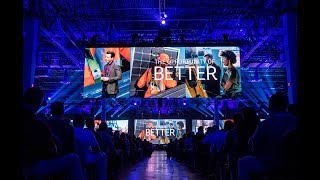 Autodesk discusses partnership with ANSYS at AU 2019, offers free generative design tools, more
December 2, 2019
Autodesk and ANSYS affirm partnership, Autodesk offers free generative design tools, React Robotics design in Fusion with Lenovo workstations, more
AU 2019: Partnership with ANSYS, Free Generative Design Tools, Jumping on the Virgin HyperLoop, More
November 26, 2019
Autodesk University highlights, update on the Autodesk-ANSYS partnership, Free Generative Design tools for subscribers, more
HP Debuts its Next-Gen HP ZCentral
November 21, 2019
Single-source remote workstation solution accelerates high-performance, complex workflows from any location.
BOXX Debuts RAXX P6G Jupiter System at Autodesk University
November 21, 2019
System features a 2nd generation, 64-core, AMD EPYC processor and up to 16 NVIDIA Quadro RTX or Tesla graphics processing units.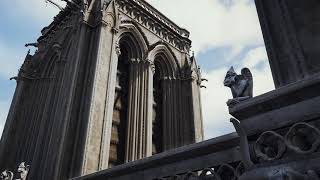 DE News Roundup April 19, 2019: Technology to help rebuild the Notre-Dame, AU calls for papers, more
April 19, 2019
Design software maker and game publisher pledge to help rebuild the Notre-Dame, Siemens release new robotic simulation software, AU calls for paper
BOXX Debuts Next-Gen Workstations
November 26, 2018
APEXX Enigma S3 features Autodesk Maya and Arnold, but the workstation also offers professional grade performance for all 3D CAD, animation, motion media and rendering applications including Autodesk 3ds Max, Revit, AutoCAD and Navisworks.
AU 2018: Fusing Generative Design with Manufacturing Constraints
November 20, 2018
At company's annual user conference, Autodesk executives reveals efforts to bring manufacturing awareness to the AI-like generative design software.
International TechneGroup Offers GoToINVENTOR Solution for Autodesk Customers
November 12, 2018
New CAD conversion software to be featured at Autodesk University in Las Vegas.
ASCENT Presents Classes and Showcases Learning Solutions at Autodesk University 2018
October 25, 2018
At this year's Autodesk University (AU) 2018, attendees can attend classes taught by three of ASCENT's Learning Content Developers.  
Additive Manufacturing Invades IMTS
October 1, 2018
There is no doubt that additive manufacturing has moved beyond the incredible benefits it adds to prototyping and tooling, and into production. However, significant challenges remain before it can earn the mass production moniker.
Optomec's LENS Hybrid System Put to Work for Medical Applications
September 14, 2018
Optomec Lens innovation said to potentially cut the need for second surgeries reducing risks, costs and patient suffering.
3D Systems Extends Software Platform
September 11, 2018
3D Systems' updated software solutions are said to streamline and scale production workflows, improving productivity and ease-of-use while delivering compelling return on investment (ROI).
Stratasys Deepens Collaboration with Team Penske; Demos New 3D Printers
September 10, 2018
Racing team Penske taps 3D printing, reveals streamlined prototype and final part production at IMTS 2018 via partnership with Stratasys.
Latest News
SOLIDWORKS 2021 highlights, KIA uses Varjo ARVR and Autodesk VRED, NVIDIA announces Omniverse
SOLIDWORKS 2021 highlights, KIA uses Varjo ARVR and Autodesk VRED, NVIDIA announces Omniverse
ParaMatters 4.0 Generative Design Software Opens New Door to Automation
Autonomous generative design platform offers structural and thermal design and analysis, support structures and build orientation optimization for entire design-to-manufacturing...
Sandvik to Buy Software Company CGTech
Combined machining expertise of Sandvik Coromant and CGTech will enhance the Group's capabilities in machining intelligence and strengthen the software...
US Government's DLA Awards 6K a near $1M Program to Convert Metals into AM Powder
The Phase II program supports the development and commercialization of a domestic and commercially scalable supply chain for high-performance metal...
All posts