Top Story
On the Road Again
Returning to a first-hand look at some of the technology innovations that the software and hardware vendors in our industry have announced.
People want to see the hardware in action and (more importantly) make connections with potential vendors, partners and customers.
HP Unveils Metal Jet S100 Solution
September 12, 2022
HP helping customers across medical, industrial, consumer goods and automotive industries scale 3D metals.
AU2021: May the Forge be with You
October 19, 2021
Autodesk brings its focus back on the Forge development platform, hints at more access to Forge via APIs, announces two new Fusion 360 Extensions
DE Editors' Chat: Rapid + TCT Conference, Ansys Indy Autonomous Challenge, 3D-Printed Bridge, More
August 9, 2021
DE Editors discuss traveling to Rapid + TCT Conference, virtual car race hosted by Ansys, use of simulation in the Olympics, a 3D-printed bridge made by 3X3D, more
Sponsored Content
Autodesk Fusion 360 Grows More Robust with Moldflow Solver, CFD-based Generative Design, and More
December 6, 2020
Company adds more bells and whistles to its cloud-friendly CAD-CAM-CAE offering.
AU 2020 Virtual: AI-related acquisition, AEC digital twin, CFD-based generative design, and more
November 18, 2020
At Autodesk University 2020 Virtual, Autodesk announces Spacemaker acquisition, previews Autodesk Tandem, highlights flow-based generative design in Fusion 360.
Podcast: Autodesk's Lisa Campbell discusses AU Virtual, Subscription Model, Pandemic's Impact
September 17, 2020
Autodesk's Chief Marketing Officer Lisa Campbell on going virtual with AU, customer adoption of subscription model, more
Autodesk University, PTC LiveWorx Go Virtual for 2020
May 12, 2020
Two long-time engineering conferences switch to virtual format due to coronavirus.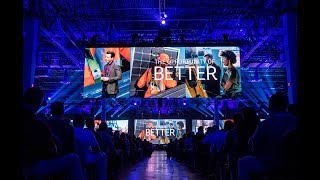 Autodesk discusses partnership with ANSYS at AU 2019, offers free generative design tools, more
December 2, 2019
Autodesk and ANSYS affirm partnership, Autodesk offers free generative design tools, React Robotics design in Fusion with Lenovo workstations, more
AU 2019: Partnership with ANSYS, Free Generative Design Tools, Jumping on the Virgin HyperLoop, More
November 26, 2019
Autodesk University highlights, update on the Autodesk-ANSYS partnership, Free Generative Design tools for subscribers, more
HP Debuts its Next-Gen HP ZCentral
November 21, 2019
Single-source remote workstation solution accelerates high-performance, complex workflows from any location.
BOXX Debuts RAXX P6G Jupiter System at Autodesk University
November 21, 2019
System features a 2nd generation, 64-core, AMD EPYC processor and up to 16 NVIDIA Quadro RTX or Tesla graphics processing units.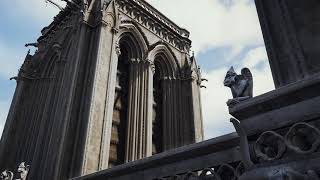 DE News Roundup April 19, 2019: Technology to help rebuild the Notre-Dame, AU calls for papers, more
April 19, 2019
Design software maker and game publisher pledge to help rebuild the Notre-Dame, Siemens release new robotic simulation software, AU calls for paper
BOXX Debuts Next-Gen Workstations
November 26, 2018
APEXX Enigma S3 features Autodesk Maya and Arnold, but the workstation also offers professional grade performance for all 3D CAD, animation, motion media and rendering applications including Autodesk 3ds Max, Revit, AutoCAD and Navisworks.
AU 2018: Fusing Generative Design with Manufacturing Constraints
November 20, 2018
At company's annual user conference, Autodesk executives reveals efforts to bring manufacturing awareness to the AI-like generative design software.
International TechneGroup Offers GoToINVENTOR Solution for Autodesk Customers
November 12, 2018
New CAD conversion software to be featured at Autodesk University in Las Vegas.
Latest News
Epic Games Teams Up with Autodesk
Their joint goal is to accelerate real-time, immersive design capabilities across industries.
Tech Soft 3D Launches CAE-Based CEETRON Toolkits
The CEETRON solutions enables software engineers to accelerate CAE application development at every stage of the process.
Quickparts Acquires Xcentric Mold & Engineering
Acquisition expands Quickparts' digital manufacturing offerings.
Simulation's Answer to Connected Car Complexity
The path to adopting advanced multiphysics design practices is complicated and multifaceted.
All posts