Top Story
Competition Embodies Spirit of "the New Polytechnic"
The Department of Mechanical, Aerospace and Nuclear Engineering at Rensselaer Polytechnic Institute (RPI) hosts a student design competition to help students explore how to develop "creative solutions to real-world problems."
Some firms turn to internship and apprenticeship programs to develop the tech talent they need.
Robots with a Soft Touch
May 19, 2019
3D printed soft robots could could help address the shortage of healthcare workers.
America Makes Announces Awardees of Project on Advanced Tools for Rapid Qualification
May 17, 2019
Awarded project teams to develop and deploy innovative, cost-effective, and energy-efficient AM technologies for defense and commercial needs.
University of Waterloo Research Team Uses Maple, MapleSim to Support Autonomous Vehicle Development
May 17, 2019
The Motion Research Group at the University of Waterloo's Centre for Automotive Research (WatCAR) has been contributing to the body of research around autonomous vehicles by working on a project related to self-driving vehicles.
Saint Thomas Academy's Experimental Vehicle Team Earns Four Awards in NASA Competition
April 18, 2019
The EV team places first among U.S. high schools; team beat all but two university teams before falling in tiebreaker to European Space Consortium for high school students.
Building Student Teamwork Via Robotics
April 1, 2019
Next-Gen Engineers Student Design Competition Profile: VEX IQ Challenge Next Level
Pushing the Printed Electronics Envelope
April 1, 2019
The prospects are real, but we may have to wait a bit before we can experience the full benefit of additive manufacturing in electronics.
America Makes Announces Its Second Satellite Center to be Located at Texas A&M University
March 23, 2019
The objective of the America Makes Satellite Center model is to extend the reach of the existing America Makes mission by expanding its current regional, industrial, and technological footprint.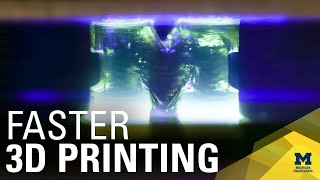 University of Michigan Researchers Tout High-Speed 3D Printing Approach
February 6, 2019
The process employs dual light sources in place of an oxygen membrane to print at 100 times the print speed of conventional offerings.
Biomimicry Inspires Lightweight Lattice Design
January 1, 2019
The combination of nature and new topology optimization and simulation tools serves up a powerful approach to achieving lightweighting design goals.
Designing for Environmental Sustainability
January 1, 2019
The Biomimicry Institute's Global Design Challenge
Mcity Adds Augmented Reality to Driverless Car Testing Roadmap
December 27, 2018
Researchers make the case for a hybrid autonomous vehicle test process that combines simulated vehicles and traffic scenarios with real-world test drives.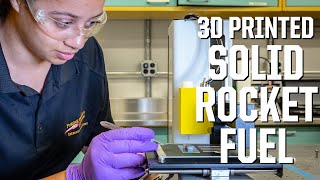 Purdue Start-Up Targets Defense Applications
December 18, 2018
Process allows for the printing of thick materials with high levels of precision by applying ultrasonic vibrations to the nozzle to reduce friction and allow for smooth materials flow.
AutoDrive Competition Puts Student Engineers in the AV Driver's Seat
October 22, 2018
AutoDrive, sponsored by General Motors and SAE International, is tasking eight university-level student teams with developing and demonstrating a fully autonomous passenger vehicle by the end of year three.
Understanding MicroCT for Additive Manufacturing
October 4, 2018
MicroCT systems employ either a fan-beam or cone-beam approach to transmit X-rays through a part. Data from either type of scanner is collected at a planar detector and then processed to create 3D volume reconstructions, which can be analyzed and...
Aconity3D Establishes Partnership with UTEP and Keck Center for 3D Innovation
September 17, 2018
UTEP's Keck Center is home to the first America Makes satellite center.
Latest News
America's Cup Challenger American Magic Flies Across the Water with Stratasys 3D Printing
US team for world-renowned competitive sailing event taps into carbon fiber for end-use racing parts.
Artec 3D Launches Artec Micro Industrial Desktop 3D Scanner
Scanner promises quality control of small objects, reverse engineering design and more.
Indo-MIM and Desktop Metal Set Up Partnership to Boost Adoption of Metal 3D Printing
Large metal injection molding company plans to deploy metal 3D printing at scale with the Production System.
AMT on the Importance of Automated Post-Processing for Additive Manufacturing
Company to highlight how its BLAST process intersects material science, hardware engineering and process automation at RAPID + TCT 2019; introduce the...
All posts