Top Story
Event Sparks Student Interest in Solar Energy
Student Design Competition Profile: Solar Splash 2019
High school senior creates a lightweight, 3D-printed prosthetic foot for war vet showcasing how K-12 can nurture STEM path for female talent.
America Makes Announces Its Second Satellite Center to be Located at Texas A&M University
March 23, 2019
The objective of the America Makes Satellite Center model is to extend the reach of the existing America Makes mission by expanding its current regional, industrial, and technological footprint.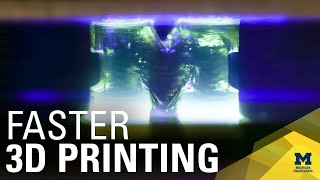 University of Michigan Researchers Tout High-Speed 3D Printing Approach
February 6, 2019
The process employs dual light sources in place of an oxygen membrane to print at 100 times the print speed of conventional offerings.
Biomimicry Inspires Lightweight Lattice Design
January 1, 2019
The combination of nature and new topology optimization and simulation tools serves up a powerful approach to achieving lightweighting design goals.
Designing for Environmental Sustainability
January 1, 2019
The Biomimicry Institute's Global Design Challenge
Mcity Adds Augmented Reality to Driverless Car Testing Roadmap
December 27, 2018
Researchers make the case for a hybrid autonomous vehicle test process that combines simulated vehicles and traffic scenarios with real-world test drives.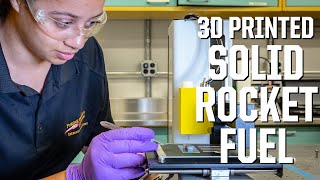 Purdue Start-Up Targets Defense Applications
December 18, 2018
Process allows for the printing of thick materials with high levels of precision by applying ultrasonic vibrations to the nozzle to reduce friction and allow for smooth materials flow.
AutoDrive Competition Puts Student Engineers in the AV Driver's Seat
October 22, 2018
AutoDrive, sponsored by General Motors and SAE International, is tasking eight university-level student teams with developing and demonstrating a fully autonomous passenger vehicle by the end of year three.
Understanding MicroCT for Additive Manufacturing
October 4, 2018
MicroCT systems employ either a fan-beam or cone-beam approach to transmit X-rays through a part. Data from either type of scanner is collected at a planar detector and then processed to create 3D volume reconstructions, which can be analyzed and...
Aconity3D Establishes Partnership with UTEP and Keck Center for 3D Innovation
September 17, 2018
UTEP's Keck Center is home to the first America Makes satellite center.
ESTECO Academy Launches Design Competition 2018, Partnering With Cummins 
September 4, 2018
The engineering challenge will see students from all over the world test their skills in numerical analysis, simulation and optimization in a quest to design the most efficient hybrid microgrid.
Purdue Prints Extremely Viscous Materials
July 6, 2018
The researchers were able to 3D print viscous materials by applying a high-amplitude ultrasonic vibration to the nozzle of the 3D printer.
Purdue Polytechnic Institute and Anark Partner to Deliver Digital Thread Curriculum
June 12, 2018
Anark Core and MBEWeb will be deployed as part of Purdue's MBE and Digital Thread education and professional training programs
Novum: Space-Grade Solar Arrays and Sleek Aerobody Power Solar Car's Race Day Chances
May 24, 2018
The solar car's goal was to use a smaller, more aerodynamic shape while employing higher efficiency, space-grade solar structures to make up the difference.
New Software Tool Takes Guesswork out of Metal AM Part Orientation, Supports
April 9, 2018
If you don't have 15 years of experience under your belt with metal additive manufacturing (AM/3D printing) – or even if you do – a new tool from Atlas 3D promises to simplify your job. In fact, the results are guaranteed....
Patent Aims to Counter Motion Sickness in Self-Driving Cars
February 15, 2018
The system provides light stimuli in the visual periphery of the passenger to mimic what the rider might see outside, thus eliminating the conflict between vestibular and visual inputs, which is the primary cause of motion sickness in a moving...
Latest News
NVIDIA GTC 2019: Data Science Workstation, Purchase of an Interconnect Vendor, Safety Force Field in Autonomous Driving, and More
There are sufficient demos and talks of rayt racing, but the biggest announcements have...
Meeting Design and Regulatory Challenges of Autonomous Air Taxis
Frankfurt Airport manager Fraport is working with Volcopter to potentially use electric, vertical take-off...
Altium Launches "Altium Academic Programs"
Programs offer free and low-cost software and support to students and educators, empowering the...
AVL and MSC Software to Partner on Autonomous Vehicle Projects
AVL is developing a scenario-based open verification and validation toolchain to generate operational scenarios,...
All posts