Top Story
Additive Manufacturing Users Gather to Address Challenges, Advance Industry
Materials, software and workflow challenges led the discussions at the Additive Manufacturing Users Group (AMUG) 2019 conference in Chicago last week.
Some firms turn to internship and apprenticeship programs to develop the tech talent they need.
Altair Invites Students to Participate in Electromagnetic Simulation Competition
April 23, 2019
Undergraduate and post-graduate students who have worked on a supervised project in EM engineering are invited to submit an innovative solution to an EM problem.
ASSESS Initiative Says it Made Impression at COFES 2019
April 23, 2019
 ASSESS Initiative's presence included active participation in the program by ASSESS Initiative advocates including Joe Walsh, Andreas Vlahinos, Peter Thorne, Linda Lokay, and Karen Caswelch. 
Saint Thomas Academy's Experimental Vehicle Team Earns Four Awards in NASA Competition
April 18, 2019
The EV team places first among U.S. high schools; team beat all but two university teams before falling in tiebreaker to European Space Consortium for high school students.
Sintratec donates Sintratec Kit to Southern Union's Additive Manufacturing Program
April 17, 2019
Sintratec's partnership with Southern Union aids the college's intent to offer coursework in advanced manufacturing with the focus on Additive Machine Repair beginning in the fall semester of this year, according to Sintratec and the university.
Aras Partners with Institute for Process Excellence
April 11, 2019
Goal is to power sustainable digital transformation strategies.
Workforce of the Future
April 1, 2019
Some firms turn to internship and apprenticeship programs to develop the tech talent they need.
Building Student Teamwork Via Robotics
April 1, 2019
Next-Gen Engineers Student Design Competition Profile: VEX IQ Challenge Next Level
Altium Launches "Altium Academic Programs"
March 25, 2019
Programs offer free and low-cost software and support to students and educators, empowering the next generation of PCB designers and engineers.
America Makes Announces Its Second Satellite Center to be Located at Texas A&M University
March 23, 2019
The objective of the America Makes Satellite Center model is to extend the reach of the existing America Makes mission by expanding its current regional, industrial, and technological footprint.
AMUG Picks 2019 Scholarship Recipients
March 18, 2019
Dr. Wenchao Zhou and Victoria Sears to be honored at AMUG 2019.
CNC Software Updates Name of Wildest Parts Competition
March 15, 2019
Masters of CAM is an online platform for Mastercam users to submit stories about their experience and skills using CAD/CAM software to design and machine parts.
Global Marathon Event Designed to Inspire Women in Engineering
March 5, 2019
The Global Marathon is a 5-week, free worldwide, online forum, that is created to engage women and those who support them to learn and receive actionable career advice, the organization reports.
Event Sparks Student Interest in Solar Energy
March 1, 2019
Student Design Competition Profile: Solar Splash 2019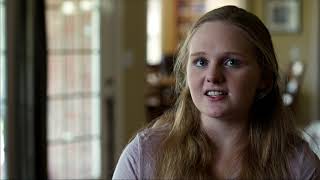 Engineering Girl Power Unleashed on Prosthetic Redesign
February 27, 2019
High school senior creates a lightweight, 3D-printed prosthetic foot for war vet showcasing how K-12 can nurture STEM path for female talent.
The Franklin Institute and TE Connectivity Collaborate on Tech Studio
February 21, 2019
Partnership connects the development and facilitation of interactive exhibit space with hands-on design and engineering workshops.
Latest News
Hexagon Releases Latest Update of EDGECAM
New release supports fast 5-axis machining tools; software features barrel cutter support and new gun drilling cycle.
Systems Engineering Software Update Advances Multidiscipline Simulation
Siemens PLM Software releases a full plate of new features in Simcenter Amesim 2019.1. 
Sponsored Content
Editor's Pick: Multi-domain Systems Analysis Just Got Easier
Siemens PLM Software updates Simcenter Amesim with new features in four broad categories.
Researchers Freeze-Print Graphene Battery Anodes
A team at Kansas State University used a freeze printing approach to create sodium ion batteries with hybrid graphene aerogels.
All posts