Top Story
Coronavirus Updates: Tech Shows Cancelled or Postponed Due to Coronavirus Concerns
Periodically updated list of engineering, manufacturing, and technology shows cancelled or postponed due to Coronavirus concerns
Scientists at Oak Ridge and in China are putting their compute resources to work against the pandemic.
Resources
Best Practices for WordPress on AWS
This whitepaper provides system administrators with specific guidance on how to get started with WordPress on Amazon Web Services (AWS) and how to improve both the cost efficiency of the deployment as well as…
Eurocom's Technology Enables Firms to Have IT Infrastructure on the go
April 3, 2020
Server-on-the-Go technology is perfect for companies who are looking to expand their capabilities outside of their already established office infrastructure
Server and Enterprise Storage Systems Markets to Decline in 2020 as Result of COVID-19 Pandemic
March 30, 2020
Impact on market to be felt worldwide.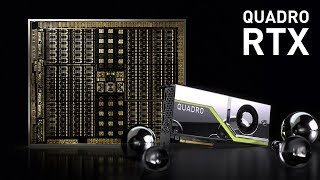 Sponsored Content
Passively Cooled Quadro RTX 8000 and RTX 6000 GPUs Optimized for the Data Center
February 25, 2020
The demand for visualization, rendering, data science and simulation continues to grow as businesses tackle larger, more complex workloads than ever before. However, enterprises looking to scale up their visual compute infrastructure face mounting budget constraints and deployment requirements.
TYAN Refreshes Server Platforms with New 2nd-Gen Intel Xeon Scalable Processors
February 24, 2020
Powered by the extended product line of 2nd-gen Intel Xeon Scalable processors, TYAN's Thunder HX product line takes advantage of built-in Intel Deep Learning Boost to deliver high-performance inference and vision for AI workloads.
GMS' New Server and AI Engine Set Made for Next-Gen Army Vehicle and Airborne Systems 
October 15, 2019
The vehicle-mounted server combo is ideal for applications requiring massive computation and sensor fusion, the company says.
Microway Provides Vyasa Analytics NVIDIA DGX-1 and NumberSmasher GPU Server
August 27, 2019
AI analytics company enhances scale, develops new capabilities with new deployment.
Supermicro Debuts New Edge Systems
August 22, 2019
These new Edge platforms based on Supermicro servers with optional support for Intel Programmable Acceleration FPGA cards deliver local compute and AI inferencing.
TYAN Launches AMD EPYC 7002 Series Processor-Based Server Platforms
August 9, 2019
TYAN's first-wave offerings include a 2U single-socket Transport SX TS65-B8036 server and the single-socket Tomcat SX S8036 server motherboard.
Eurocom's Latest Technology Delivers "Out-of-the-Box" XEON-based Mobile Server Solution
August 6, 2019
It is energy efficient, consuming up to 230 watts powered by Intel Xeon processors and supporting 22TB of storage in five physical drives.
Eurocom Releases Tornado F7 Server for On-the-Go Applications
July 17, 2019
The Tornado F7 Server Edition is an all-in-one, single-server, small form factor, laptop-based server.
Bleeding-edge HPC Power Released By Boutique Computing Vendor
June 12, 2019
Microway NumberSmasher 1U 4 GPU Single Socket Server equipped with "bleeding edge" 2nd Generation Intel Xeon Scalable processors and NVIDIA Tesla-generation GPUs.
Editor's Pick: New 1U Server for HPC Features Cascade Lake Xeon and Tesla GPU
June 12, 2019
Microway NumberSmasher 1U 4 GPU Single Socket Server comes ready for the most demanding engineering tasks. 
Sponsored Content
PowerEdge MX Launches
November 9, 2018
BOXX Named Sponsor of SOLIDWORKS User Groups 
November 9, 2018
The designated SOLIDWORKS Solution Partner and manufacturer of SOLIDWORKS-certified workstations will provide information, product benchmarks and more. 
AMD Unveils 7nm Datacenter GPUs
November 7, 2018
AMD Radeon Instinct MI60 and MI50 accelerators with compute performance, high-speed connectivity, fast memory bandwidth and updated ROCm open software platform power deep learning, HPC, cloud and rendering applications.
Latest News
Editor's Pick: NVIDIA-powered data center for high-performance applications
BOXX FLEXX rack-mounted data center platform is made for complex product development workflows.
Digital Metal's New Software Upgrade Delivers Triple its Print Speed
This allows for significantly larger production volume per time unit while keeping the component quality, company says.
Campbell Hall 3D Prints Masks and Face Shields for Medical Community
School hopes to inspire others in education to join the movement.
Razorleaf Corporation Launches Manufacturing Suite for Aras Innovator Platform
Company extends PLM capabilities to automate processes for manufacturers.
All posts