Top Story
2021 Event Updates: Latest Tech Show Announcements
Periodically updated list of engineering, manufacturing, and technology shows cancelled or postponed due to coronavirus concerns.
New NVIDIA RTX A6000 and NVIDIA A40 GPUs accelerate rendering, AI, VR/AR and compute workloads for millions of artists, designers and engineers.
Resources
Making the Case for High-Performance Engineering Servers
The Supermicro H12 Generation A+ Server family and AMD EPYC Processors provide the performance needed for next-level engineering challenges.
Sponsored Content
Making the Case for High-Performance Engineering Servers
September 8, 2021
The Supermicro H12 Generation A+ Server family and AMD EPYC Processors provide the performance needed for next-level engineering challenges.
Supermicro Debuts Global SKU Program
July 20, 2021
Supermicro Global SKUs offer easy identification of systems, motherboards and chassis selected to build optimized server solutions.
NVIDIA and Global Computer Makers Launch Enterprise Server Platforms for AI
April 13, 2021
NVIDIA-certified servers with NVIDIA AI Enterprise software running on VMware vSphere simplify and accelerate adoption of AI, NVIDIA says.
Supermicro Introduces Versatile Portfolio of AMD EPYC 7003 Based Systems
March 15, 2021
The breadth of Ultra, Twin, SuperBlade, Storage, GPU Optimized Systems provides workload performance for cloud DataCenters, Enterprise and AI and machine learning.
PowerServe Uniti HGX: An Artificial Intelligence Powerhouse
February 3, 2021
This marks the newest product in its AI/HPC Server product family.
Sponsored Content
NVIDIA Quadro for Data Centers
September 11, 2020
Meet the most demanding visual computing challenges by bringing the power of NVIDIA Quadro RTX GPUs and NVIDIA virtual GPU software to the data center.
Sponsored Content
NVIDIA RTX Server
September 11, 2020
Take visual computing to the next level with NVIDIA RTX™ Servers which combine NVIDIA Quadro RTX GPUs with NVIDIA virtual GPU software for maximum performance and cost savings.
NVIDIA Unveils AI Platform to Minimize Downtime in Supercomputing Data Centers
June 22, 2020
NVIDIA Mellanox UFM cyber-AI platform detects security threats, predicts network failures.
Microway Delivers NVIDIA DGX A100 to a U.S. Educational Institution 
May 26, 2020
HPC & AI solution provider to deliver advanced AI system to the University of Florida.
ESI Group Participates in Fight against COVID-19 with Folding at Home
April 28, 2020
[email protected]
(FaH) is a distributed computing project for performing molecular dynamics simulations of protein dynamics.
Sponsored Content
Editor's Pick: NVIDIA-powered data center for high-performance applications
April 8, 2020
BOXX FLEXX rack-mounted data center platform is made for complex product development workflows.
Eurocom's Technology Enables Firms to Have IT Infrastructure on the go
April 3, 2020
Server-on-the-Go technology is perfect for companies who are looking to expand their capabilities outside of their already established office infrastructure
Server and Enterprise Storage Systems Markets to Decline in 2020 as Result of COVID-19 Pandemic
March 30, 2020
Impact on market to be felt worldwide.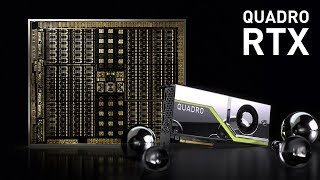 Sponsored Content
Passively Cooled Quadro RTX 8000 and RTX 6000 GPUs Optimized for the Data Center
February 25, 2020
The demand for visualization, rendering, data science and simulation continues to grow as businesses tackle larger, more complex workloads than ever before. However, enterprises looking to scale up their visual compute infrastructure face mounting budget constraints and deployment requirements.
TYAN Refreshes Server Platforms with New 2nd-Gen Intel Xeon Scalable Processors
February 24, 2020
Powered by the extended product line of 2nd-gen Intel Xeon Scalable processors, TYAN's Thunder HX product line takes advantage of built-in Intel Deep Learning Boost to deliver high-performance inference and vision for AI workloads.
Latest News
Editor's Pick: Increased Flexibility for Simulation-Driven Design
Enhancements and new features focus on increased flexibility for various simulation-driven design workflows.
Creaform Enhances its Suite of Automated Dimensional Quality Control Solutions
Company unveils a model of MetraSCAN-R BLACK software platform and a customizable layout of the CUBE-R turnkey 3D scanning CMM.
MakerBot Unveils Solution to Simplify the ABS 3D Printing Workflow
New MakerBot RapidRinse fast-dissolving support and ABS-R materials aim to make 3D printing industrial applications with ABS easier, company says.
Ansys Releases Metal Stamping Simulation Solution
Ansys Forming can streamline sheet metal forming processes.
All posts