Top Story
How to Configure Your Workstation for Simulation
Simulation is a key technology in today's fast-paced product design and development environment, make sure your workstation is up to the task.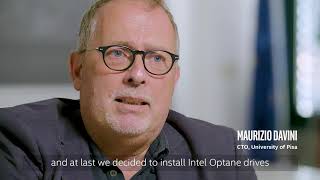 Sponsored Content
Faster Degenerative Brain Disease Research
November 9, 2018
The University of Pisa found that by installing Intel Optane drives, they could shrink exam procedure from 40 minutes to about two minutes.
Mitigating Disaster
November 1, 2018
Recovering data when the hard drive dies.
Custom Open-Hardware Platforms
August 8, 2018
Family of servers and storage solutions handle analytics, AI and virtualization.
Cray Adds Arm Processors with Software Stack to Supercomputer
February 22, 2018
Cray is creating a production-ready, Arm-based supercomputer with the addition of Cavium ThunderX2 processors; company also makes other announcements involving AI and storage solutions.
Dell EMC Infrastructure Simplifies Data Center Modernization
February 20, 2018
Dell EMC expands converged infrastructure portfolio with the new Dell EMC VxBlock System 1000; it is designed to further simplify data center operations.
A Power Source for Next-Generation Sensors
January 30, 2018
The rise of energy harvesting is driven by advances that make the technology more practical and desirable for mobile and IoT applications.
The Complex Trade
November 1, 2017
High-performance computing is a growing dimension of high-frequency and high-performance trading in financial markets.
SC17 Reveals Keynote Presentation
August 22, 2017
Philip Diamond, director general of the international Square Kilometer Array (SKA) project, will be the keynote speaker at SC17, the International Conference for High Performance Computing, Networking, Storage and Analysis.
Kodiak Data Launches MemCloud
May 30, 2017
MemCloud to address big data infrastructure chasm, company says.
AMD's 3-in-3: High Bandwidth Memory
August 14, 2015
Get answers to basics about HBM from AMD's CTO of product.
New Horizons in Data Storage
August 3, 2015
The ubiquitous hard disk drive's days are numbered, both for single-user devices and group data storage.
HP Launches Helion Managed Services for Cloud Storage
July 1, 2014
Enterprises can create a hybrid delivery model for private and public cloud solutions.
Panasas Delivers Microsoft Windows Support
March 19, 2014
OS update for ActiveStor NAS appliances provides enterprise-grade interoperability.
Latest News
Hexagon Releases Latest Update of EDGECAM
New release supports fast 5-axis machining tools; software features barrel cutter support and new gun drilling cycle.
Systems Engineering Software Update Advances Multidiscipline Simulation
Siemens PLM Software releases a full plate of new features in Simcenter Amesim 2019.1. 
Sponsored Content
Editor's Pick: Multi-domain Systems Analysis Just Got Easier
Siemens PLM Software updates Simcenter Amesim with new features in four broad categories.
Researchers Freeze-Print Graphene Battery Anodes
A team at Kansas State University used a freeze printing approach to create sodium ion batteries with hybrid graphene aerogels.
All posts