Top Story
Kijenzi Brings Medical Printing to Kenya
Penn State start-ip provides CAD files, 3D printing capabilities to remote Kenyan hospitals.
To explore how new digital technologies will affect product development in 2019, we sought input on how data, connectivity, embedded design and human factors will shape the future of design engineering.
Altium Launches "Altium Academic Programs"
March 25, 2019
Programs offer free and low-cost software and support to students and educators, empowering the next generation of PCB designers and engineers.
America Makes Announces Its Second Satellite Center to be Located at Texas A&M University
March 23, 2019
The objective of the America Makes Satellite Center model is to extend the reach of the existing America Makes mission by expanding its current regional, industrial, and technological footprint.
AMUG Picks 2019 Scholarship Recipients
March 18, 2019
Dr. Wenchao Zhou and Victoria Sears to be honored at AMUG 2019.
Event Sparks Student Interest in Solar Energy
March 1, 2019
Student Design Competition Profile: Solar Splash 2019
The Franklin Institute and TE Connectivity Collaborate on Tech Studio
February 21, 2019
Partnership connects the development and facilitation of interactive exhibit space with hands-on design and engineering workshops.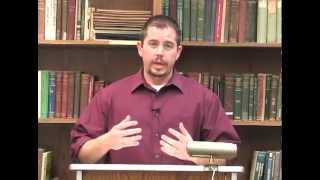 Lockheed Martin Shines Spotlights on Engineering Ethics
January 29, 2019
Aerospace giant teams with University of Illinois to host competition aimed at introducing the real-world implications of engineering ethics to undergraduate students.
Designing for Environmental Sustainability
January 1, 2019
The Biomimicry Institute's Global Design Challenge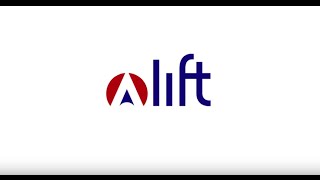 Work-and-Learn Programs Prep Tomorrow's Engineers
November 28, 2018
Lightweight Innovations for Tomorrow (LIFT) teamed up with the National Center for Manufacturing Sciences (NCMS) and the Association of Public Land-Grant Universities (APLU) to figure out where they fall short and what can be done to better prepare students for...
Penn State Offers New Additive Manufacturing Certificate
November 28, 2018
Penn State University hopes to help address the need for more additive manufacturing education through a new graduate certificate in additive manufacturing and design (AMD) available through Penn State World Campus.
Dassault Systèmes U.S. Foundation Grant Supports STEM Certification of Veterans
November 19, 2018
STEM programs provides hands-on training on state-of-the-art equipment.
3 Ways to Close the Digital Engineering Skills Gap
November 1, 2018
How can manufacturers accelerate digital transformation efforts to succeed in the Fourth Industrial Revolution? Here are three ways to close the digital skills gap.
Transition to Simulation Via Training, Part 2
November 1, 2018
Here's what core content is necessary in a simulation training course.
igus Part Helps Students Design Award-Winning Child-Proof Lock
October 29, 2018
German team finds maintenance-free solution aimed at keeping youngsters safe.
ASCENT Presents Classes and Showcases Learning Solutions at Autodesk University 2018
October 25, 2018
At this year's Autodesk University (AU) 2018, attendees can attend classes taught by three of ASCENT's Learning Content Developers.  
Half of Women Among Engineering Schools' Faculty Experience Sexual Harassment, Report Finds
October 22, 2018
Nearly half of all engineering students also experience sexual harassment from faculty/staff. National report released at Society of Women Engineers Conference.
Latest News
NVIDIA GTC 2019: Data Science Workstation, Purchase of an Interconnect Vendor, Safety Force Field in Autonomous Driving, and More
There are sufficient demos and talks of rayt racing, but the biggest announcements have...
Meeting Design and Regulatory Challenges of Autonomous Air Taxis
Frankfurt Airport manager Fraport is working with Volcopter to potentially use electric, vertical take-off...
Altium Launches "Altium Academic Programs"
Programs offer free and low-cost software and support to students and educators, empowering the...
AVL and MSC Software to Partner on Autonomous Vehicle Projects
AVL is developing a scenario-based open verification and validation toolchain to generate operational scenarios,...
All posts