Top Story
Elysium Takes a Platform Approach to 3D Data Interoperability
October 26, 2020
3DxSUITE is a single, modular platform that leverages all of Elysium's interoperability products to support the model-based enterprise.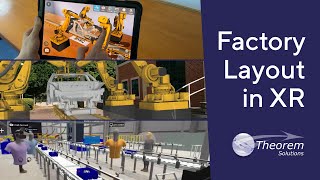 Bridge the Gap Between Digital and Physical by Using XR for Planning and Layout
December 13, 2022
Using Extended Reality (XR) is helping to bridge the gap between the digital and physical when creating and planning factory and plant layouts.
AR, MR or VR: Which Technology is Right for your Engineering Use Case?
July 26, 2022
Augmented, Mixed or Virtual Reality? This is a key question. You will need to understand the features and benefits of each technology type before looking to build and implement your XR strategy.
3D PDF Insights From the Theorem Experts
July 21, 2022
We recently sat down with our UK Account Manager Clair Baxter, and US Account Manager Matt Pongratz to discuss 3D PDF, and the major benefits it can have for those working in engineering and manufacturing.
Getting Started with Extended Reality (XR)
July 21, 2022
The use of Augmented Reality (AR), Mixed Reality (MR) or Virtual Reality (VR) (collectively known as Extended Reality (XR)) in engineering and manufacturing is still in its infancy, but has seen a steady rate of growth and adoption, especially in...
Valiant TMS Merged Reality Concept
July 21, 2022
Theorem's Visualization Experience software has provided Valiant TMS with a unique opportunity to visualize 3D CAD models placed directly over real world equipment, tooling and components.
QuadriSpace Releases Document3D Suite 2022
October 11, 2021
New Document3D Suite 2022 incorporates new illustration features, page design tools and 3D management capabilities.
HCL Releases Glovius 6.0
September 27, 2021
Release offers enhanced functionalities for easy viewing of 3D CAD data, company says.
Nextech AR Launches CAD-to-3D Technology
September 21, 2021
This technology is built to reduce costs and accelerate the CAD conversion process across industries, the company says.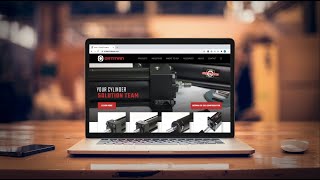 Ortman Fluid Power Launches On-Demand Configurator Tool
March 26, 2021
Hydraulic and pneumatic cylinder manufacturer enhances online experience for engineers with CAD downloads, 3D configurator and integrated pricing.
Elysium Takes a Platform Approach to 3D Data Interoperability
October 26, 2020
3DxSUITE is a single, modular platform that leverages all of Elysium's interoperability products to support the model-based enterprise.
Radica Software Partners with Onshape on Electrical CAD
October 20, 2020
Electra Cloud now available on Onshape's app store to offer end-to-end solutions including 3D, electrical, pneumatic hydraulics and soon piping and instrumentation diagram.
KISTERS 3DViewStation Offers Full Digital Mockup Without CAD License
October 2, 2020
3DViewStation makes DMU functionalities available, not only on Desktop PCs, but also on mobile devices, in browsers and inside of virtual reality sessions.
Autodesk joins Open Design Alliance
September 28, 2020
Autodesk joins Open Design Alliance, signaling a new chapter in their relationship.
CAD Exchanger SDK 3.8.1. Supports X3D Import
July 22, 2020
New release also features enhanced Parasolid procedural geometry support.
Extended Reality - XR
July 21, 2020
Explore the future of data visualization today to enable work at full scale and in context.
Latest News
AM Industry Enjoys Double-Digit Growth, Says Wohlers Report 2023
Additive Manufacturing (AM) industry analyst Wohlers Associates reports double-digit growth for 2023
Small But Powerful: HP Z2 Mini G9
This updated mini workstation delivers eye-catching performance.
Lantek Launches EdgeLine Bevel Module
The EdgeLine Bevel module powered by Lantek Expert Cut simplifies programming and streamlines CNC programming of modern TRUMPF cutting machines,...
SPEE3D to Work With British Army
Company will collaborate to develop British Army's additive manufacturing capabilities.
All posts