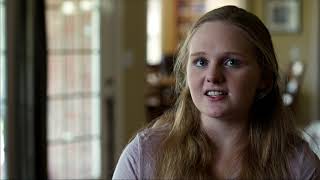 Engineering Girl Power Unleashed on Prosthetic Redesign
February 27, 2019
High school senior creates a lightweight, 3D-printed prosthetic foot for war vet showcasing how K-12 can nurture STEM path for female talent.
UL Releases Emissions Standards for 3D Printers
February 26, 2019
The new standard provides a way to measure and assess emissions and VOCs.
Protolabs Selected as Part of National Manufacturing Tour
February 26, 2019
Protolabs' digital manufacturing facilities in North Carolina and Minnesota will be a part of annual National Association of Manufacturers event.
FiberForce Italy Offers Pantone Filaments
February 26, 2019
The company will initially offer 15 Pantone colors, resulting in more consistent color printing.
Diversified Plastics, Inc. Earns Carbon Production Network Certification
February 26, 2019
As one of the first plastic injection molding companies to become a certified Carbon Production Partner, DPI is one of only 14 certified partners in the United States and one of 20 worldwide.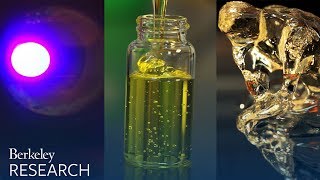 UC Berkeley Demonstrates 'All at Once' 3D Printing
February 25, 2019
New system uses light to create solid objects in a matter of minutes
B9Creations Automates 3D Print Post-Processing
February 25, 2019
Parts and models can be transferred automatically to an alcohol wash after printing.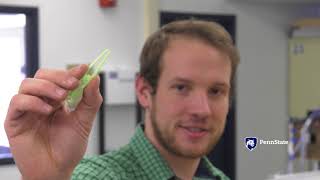 Kijenzi Brings Medical Printing to Kenya
February 24, 2019
Penn State start-ip provides CAD files, 3D printing capabilities to remote Kenyan hospitals.
USC Prints Self-Healing Rubber
February 22, 2019
Objects printed using the new process can heal tears or punctures in as little as two hours.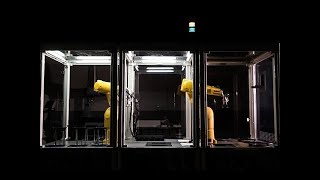 Air Force Readies Rapid Parts Replacement for Takeoff
February 21, 2019
The USAF is exploring how to leverage DLP 3D printing technology as a lean alternative to producing and inventorying legacy parts.
Ultimaker Unveils new Platform Services with Ultimaker Cloud
February 21, 2019
Future-ready cloud platform designed to support the 3D printing workflow.
Essentium, eSUN and Polymaker join Ultimaker Material Alliance Program
February 21, 2019
The Ultimaker Material Alliance Program is designed to further expand the choice of materials and applications for FFF 3D printing in a wide variety of industries.
Preview of RAPID + TCT 2019
February 19, 2019
3D printing and additive manufacturing show returns to Detroit in May.
Massivit 3D Printed 1:1 Concept Car May Signal Future of Concept Prototyping
February 19, 2019
Full-scale 3D printed concept car was exhibited at Festival Automobile International (FAI) in Europe.
VELO3D Introduces Enhancements to Its Flow Software
February 19, 2019
Flow is specifically designed for Sapphire, VELO3D's laser fusion metal additive manufacturing system.
Latest News
AMUG Picks 2019 Scholarship Recipients
Dr. Wenchao Zhou and Victoria Sears to be honored at AMUG 2019.
XJet to Debut New NanoParticle Jetting Application at AMUG 2019
The company will offer live demonstrations and will join the conference program in a...
NUMECA Releases OMNIS 3.1
One new feature, OMNIS/LB, is a particle-based Lattice-Boltzmann solver for complex and high-fidelity...
ZVerse and Carbon Set up Partnership Focused on Design for Digital Manufacturing 
The nuts and bolts: ZVerse will offer enhanced design support to Carbon production partners...
All posts