Stratasys Printers Validated by FDA for Medical Modeling
December 20, 2018
Materialise and Stratasys have expanded their partnership in the healthcare space
America Makes Announces Awardees of Directed Project Opportunities on Acceleration of Large-Scale AM
December 19, 2018
Projects to develop an open source, multi-laser manufacturing research platform and more.
Company Plans 3D Printed Rocket
December 18, 2018
Relativity Space will 3D print the rocket with an internally designed 24-ft.-tall unit called the Stargate and plans are underway to build an even bigger 3D printer.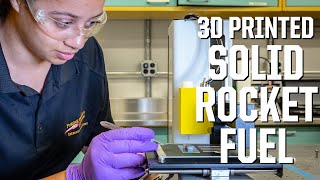 Purdue Start-Up Targets Defense Applications
December 18, 2018
Process allows for the printing of thick materials with high levels of precision by applying ultrasonic vibrations to the nozzle to reduce friction and allow for smooth materials flow.
Printing Glucose Sensors Results in Less Cost, Pain
December 18, 2018
Researchers at Washington State University have found a way to produce flexible glucose sensors using 3D printing via direct ink writing.
3D Printing Showcased at Ford's Advanced Manufacturing Center
December 18, 2018
The Advanced Manufacturing Center includes 23 3D printers and is working with 10 different 3D manufacturing companies on a variety of projects using different types of materials.
Canon Releases New Ceramic Print Material, Technology
December 18, 2018
The new material and printing solution enable higher accuracy in ceramic parts production
Renishaw Extends ParaMatters Collaboration
December 18, 2018
The partnership now extends to optimized lightweighting and automation of metal additive manufacturing.
S-Squared Unveils Really Big 3D Printer
December 17, 2018
New robotic construction system can print a house, other commercial projects.
Hackrod is Using Lightworks' SLIPSTREAM to Design its Concept Speedster
December 14, 2018
Hackrod is using virtual reality prior to manufacturing the car using 3D printing processes.
DE Podcast: Are Desktop 3D Printers Safe to Use?
December 13, 2018
Georgia Tech and UL Chemical Safety publish two-year study on 3D printers, raises concerns for potentially hazardous levels of ultrafine particles, and numerous volatile organic compounds associated with machine operation.
Sponsored Content
Editor's Pick: Get Metal 3D Parts Right the First Time
December 12, 2018
The ESI Group's new solution suite could help process and manufacturing engineering departments as well as 3D printing bureaus shorten time frames and lower costs.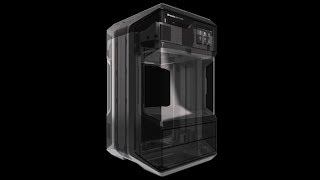 MakerBot Meets Industrial 3D Printing
December 11, 2018
Method blends performance with usability, bridging the gap between desktop and industrial 3D printing.
Angel Trains, ESG Rail and Stratasys Join Forces in UK 3D Printing Manufacturing Solution for Rail Industry
December 10, 2018
The components approved for service include an arm rest, grab handle and seat back table--all of which will now be trialed on in-service passenger trains in 2019.
First Concept Laser M Line Factory Systems to Roll Out in Q2 2019 
December 7, 2018
Modular system architecture with automation supports scalable serial production.
Latest News
MSC Software Debuts MSC Nastran 2019.0 and MSC Apex
MSC Nastran is a FEA solver that enables simulation of various multidisciplinary engineering problems....
OPEN MIND presents hyperMILL 2019.1
OPEN MIND has expanded the finishing module in the hyperMILL MAXX Machining performance package.
Sintratec Offers Fully Integrated SLS System
Users benefit from a complete 3D printing system covering the entire processes from printing...
ABI Research's New Industrial Solution Guides Manufacturers Through Digital Transformation
18 technologies help digitize operations to create better products at lower costs.
All posts