Sponsored Content
Andretti Green Racing Gains Freedom and Function with the FARO Laser ScanArm®
December 5, 2018
Having the FARO Laser ScanArm® in-house saves Andretti Green Racing time and money.
Stratasys Debuts Advanced Elastomers and Materials for its Machinery
December 4, 2018
Built for F123 machines, new thermoplastics from Stratasys offer elasticity and durability with soluble support; bright colors boost prototypes on J750 and J735 3D printers, according to Stratasys.
BASF 3D Printing Solutions Announces Strategic Alliances for 3D Printing
December 4, 2018
The BASF subsidiary has also established several new partnerships for the development and distribution of 3D printing solutions and products.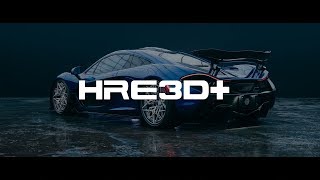 HRE Unveils 3D-Printed Titanium Wheels
December 4, 2018
The company printed the wheels using an electron beam melting process.
Aurora Sets Sights on Faster Metal 3D Printing
December 3, 2018
Forthcoming RMP models leverage new parallel multi-layer printing technology to achieve significant speed hikes required for mass manufacturing.
AMMP Center to Support 3D Printing for Defense
December 3, 2018
The project will leverage additive manufacturing to reduce costs, accelerate production, and explore new materials for weapons systems and parts manufacturing.
NASA Grant Funds 3D Print Modeling
December 2, 2018
University of Pittsburgh, QuesTek team to improve part quality via better computer modeling.
Is Large-Scale 3D Printing Sustainable?
December 1, 2018
Additive manufacturing transitions from prototyping to a means of mass production, raising the stakes for sustainability.
Hope, Hype and Reality
December 1, 2018
We asked Digital Engineering's audience for their perspectives on the current and future technologies shaping design engineering, and thus the products and systems that will comprise our future.
Optomec Hosts International LENS User Meeting in Austin, TX
November 30, 2018
Industry leaders and academia collaborate on latest developments in 3D metal printing.
Sponsored Content
FARO® 8-Axis Design ScanArm 2.5C
November 29, 2018
Breakthrough Color Scanning and Unmatched Efficiency for 3D Design.
Penn State Offers New Additive Manufacturing Certificate
November 28, 2018
Penn State University hopes to help address the need for more additive manufacturing education through a new graduate certificate in additive manufacturing and design (AMD) available through Penn State World Campus.
UL Grants First AM Safety Certification to Lockheed
November 28, 2018
The organization says the standard is recognized as the additive manufacturing industry's first set of guidelines focused on facility safety.
Stratasys and Materialise Partner with 3D Printing Medical Models
November 28, 2018
Stratasys PolyJet technology and Materialise FDA-cleared software now jointly offer a versatile 3D printing system for hospitals and physicians to build anatomical models at the point-of-care.
Ultimaker Gains Certification as Part of Materialise 510(k) Cleared Mimics inPrint Software
November 28, 2018
Certified partnership with Materialise delivers safe, reliable 3D printing to point-of-care diagnostics.
Latest News
DE News Roundup: January 18, 2019
3D-Printed Autoparts from Ford and Carbon, Staffing Firm Modis's Survey on What Attracts and...
CoreTechnologie Presents new 4D_Additive Manufacturing Software Suite
The German-French company has introduced a software suite to prepare CAD models for all...
WINDnovation Adopts pSeven in Design of Wind Turbine Rotor Blades
Optomec Partners with Phillips Federal to Bring Metal Additive to U.S. Government
Optomec LENS family of Metal 3D Printing Solutions will be accessible via the GSA, the U.S. government purchasing portal.
All posts