Top Story
CES 2020 Highlights: Toyota showcases humanoid robot, Siemens incorporates ARM into PAVE360, HP releases laptop made from ocean-bound plastic
January 9, 2020
Toyota showcases humanoid robot, Siemens incorporates ARM into PAVE360, HP releases laptop made from ocean-bound plastic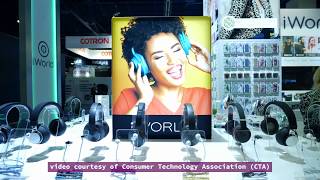 CES 2020 Highlights: Toyota showcases humanoid robot, Siemens incorporates ARM into PAVE360, HP releases laptop made from ocean-bound plastic
January 9, 2020
Toyota showcases humanoid robot, Siemens incorporates ARM into PAVE360, HP releases laptop made from ocean-bound plastic
AMD Announces Desktop and Ultrathin Laptop Processors at CES 2020
January 7, 2020
 AMD introduces 64-core HEDT processor AMD Ryzen Threadripper 3990X.
AMD Unveils Four New Desktop and Mobile GPUs
January 7, 2020
The new AMD Radeon RX 5600 series lineup includes the AMD Radeon RX 5600 XT graphics card,  available in custom designs from AMD board partners.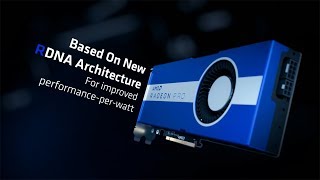 New GPU Enters the 7nm Realm 
December 11, 2019
The graphics processing unit can do more work per watt and do it faster than the previous generation technology.
Sponsored Content
Editor's Pick: Engineering GPU with World-First Specs 
December 11, 2019
AMD Radeon Pro W5700 is a professional PC workstation graphics card designed for 3D designers and engineers using 7nm technology.
Getting Graphic
December 1, 2019
Intel is joining the discrete GPU market. Here's how to follow the latest news and announcements from the chipmaker.
Velocity Micro Announces Immediate Availability of Revamped Product Line
November 27, 2019
New processors from both AMD and Intel represent significant enhancements to Velocity Micro's product line, according to company.
Editor's Picks: Nov. 14-20, 2019
November 25, 2019
One of the picks will be chosen as DE's Editor's Pick of the Week.
AMD Launches 7nm Professional PC Workstation Graphics Card
November 20, 2019
AMD Radeon Pro W5700 graphics card harnesses high-performance AMD RDNA architecture, process technology and enterprise-grade software to help professionals increase productivity and more.
Newest Apple MacBook Pro Features AMD Mobile GPUs
November 14, 2019
AMD Radeon Pro 5000M Series mobile GPUs bring high-performance AMD RDNA architecture to Apple's new 16-in. MacBook Pro
AI-Accelerated Rendering
November 1, 2019
Artificial intelligence ushers in rendering democratization.
AMD Gains Ground in GPU Market Share, Report Indicates
September 12, 2019
The market shares haven't shifted much in the past year, but AMD has shown the greatest change expanding its percentage of the market almost every quarter, according to the report.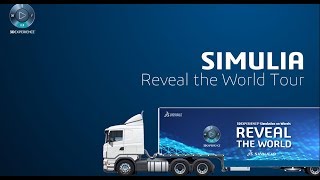 SIMULIA road trip, Unreal Engine 4.23 highlights, ANSYS and Edge Case Research partnership, more
September 6, 2019
Dassault Systèmes SIMULIA goes on the road to promote simulation, Epic Games launches Unreal 4.23 with Beta features, ANSYS and Edge Case Research partner to address autonomous vehicle hazard detection, GPU-based on-demand Bullet Render Fame goes live
Editor's Picks: August 15-21, 2019
August 22, 2019
One of the picks will be chosen as DE's Editor's Pick of the Week.
AMD Radeon Pro Software for Enterprise 19.Q3 Is Optimized for Professional Applications
August 16, 2019
The latest driver also continues to prove the value of updating professional drivers, with Day Zero certifications to help ensure that many professional applications will be certified on the 19.Q3 driver prior to its release.