DE Editors' Chat: NVIDIA GTC Fall, Autonomous Cars on Campuses, Haptic Devices at AWE, and More
December 10, 2021
DE Editors discuss news from NVIDIA GTC Fall, Autonomous Cars on Campuses, Haptic Devices at AWE, and More
AWE 2021: Haptic Devices and Training Apps Hint at AR's Future
December 1, 2021
Augmented World Expo welcomes in-person attendees. Haptic devices and training applications offer clues to Augmented Reality's future in entertainment and enterprise use.
Lenovo Releases Mirage VR S3
June 11, 2020
New 4K VR Display Designed with Pico Interactive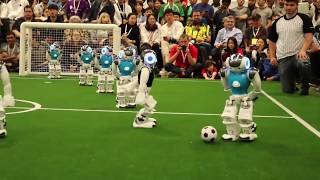 Volkswagen updates classic van with generative design, RoboCup flexes autonomous muscles, more
July 18, 2019
In this episode of DE Video News roundup, VW uses Autodesk Fusion to reshape Microbus, autonomous robots play soccer, Onshape study finds PLM insights, more
AWE2019: Changing Power Dynamics, New Displays at the Augmented Reality Show
May 31, 2019
Augmented reality show brings out new displays, headsets, and pocket-sized powering devices
Latest News
Sumika Partners With Hexagon
This enables more plastic carbon reduction for new vehicles by digitizing sustainable compounds for engineers, according to the companies.
Achieving User-Centered Design in Medical Devices 
More medical device manufacturers are accounting for user-centered design early in the product engineering process. 
Building a Better EV Battery
As the advent of electric vehicles takes shape globally, battery design takes center stage as a technology to watch, especially...
Editor's Pick: Fusion 360 Direct Coordinate Measurement
ReverseEngineering.com 2023 Fusion 360 Faro and Romer Arms add-in allows the users of Autodesk Fusion 360 to import data directly from the...
All posts