DE Editors' Chat: NVIDIA GTC Fall, Autonomous Cars on Campuses, Haptic Devices at AWE, and More
December 10, 2021
DE Editors discuss news from NVIDIA GTC Fall, Autonomous Cars on Campuses, Haptic Devices at AWE, and More
AWE 2021: Haptic Devices and Training Apps Hint at AR's Future
December 1, 2021
Augmented World Expo welcomes in-person attendees. Haptic devices and training applications offer clues to Augmented Reality's future in entertainment and enterprise use.
Lenovo Releases Mirage VR S3
June 11, 2020
New 4K VR Display Designed with Pico Interactive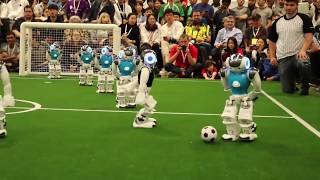 Volkswagen updates classic van with generative design, RoboCup flexes autonomous muscles, more
July 18, 2019
In this episode of DE Video News roundup, VW uses Autodesk Fusion to reshape Microbus, autonomous robots play soccer, Onshape study finds PLM insights, more
AWE2019: Changing Power Dynamics, New Displays at the Augmented Reality Show
May 31, 2019
Augmented reality show brings out new displays, headsets, and pocket-sized powering devices
Latest News
Editor's Pick: CFD solver on unified code base
Flow Science's FLOW-3D 2022R2 Product Family has a unified solver that allows access to the features of OpenMP...
BOXX Workstation Features AMD Ryzen 7000 Series Processors
APEXX A3 offers multiple processor cores.
Poll: CEOs Invest in Tech and Talent While Reshoring Manufacturing
The quarterly survey reveals that 90% of CEOs expect supply chain concerns to stretch well into 2023.
BASF introduces X3D Catalyst Shaping Technology
New X3DTM technology to produce catalysts with optimal shape to achieve efficiency while reducing energy consumption, BASF reports.
All posts