Razorleaf Corporation Launches Manufacturing Suite for Aras Innovator Platform
April 7, 2020
Company extends PLM capabilities to automate processes for manufacturers.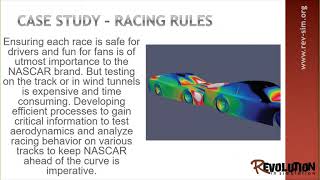 Digital Thread Latest Chapter in Rev-Sim Content Lineup
March 13, 2020
Independent organization expands coverage of key simulation topics as part of its mission to help democratize analysis-led design.
Aras and Minerva Group Form Strategic Partnership for a Best Practice Industry PLM Solution
January 24, 2020
The goal of partnership is to launch a Best Practice Industry PLM Solution.
Aras Licenses Platform to ANSYS in Strategic OEM Deal
January 14, 2020
Partnership designed to enable better processes and data management of simulations for digital thread traceability across the lifecycle.
Sponsored Content
The Resilient Platform: Three Essential Characteristics
December 10, 2019
Does your current product development platform have thetraits that support you as a resilient thinker, ready to conquer tomorrow's most complex challenges?
Sponsored Content
The Aras Resilient Platform
November 5, 2019
As products increase in complexity, so do product development processes and the applications that support them.
Why Digital Transformations Fail
November 1, 2019
The first question an enterprise should ask is: "Are we resilient?"
Sponsored Content
Integrating Simulation and Design in PLM
October 3, 2019
Today's innovations are pushing the boundaries of what's possible. Systems design is constantly evolving, requiring the seamless integration of software, hardware, mechanical, electrical, and electronic components.
Sponsored Content
Requirements Engineering Defining Problems—Enabling Solutions
September 4, 2019
Rising complexity of systems across the industrial landscape are driving the need for transformational technologies to manage requirements in the context of total product configuration for companies.
The Path to Simulation
September 1, 2019
Industry veterans weigh in on how to make engineering simulation more accessible to a larger user base.
Generation Gap
September 1, 2019
Bye bye, baby boomers. Move over millennials. Engineering software gears up for Gen Z.
Aras Now Offers Prostep OpenPDM for Direct Connection to All Major PLM Systems
August 30, 2019
The OpenPDM integration product and connectors are now available directly from Aras.
Sponsored Content
Product Lifecycle Management with Sustainable Business Transformation
August 26, 2019
Own the Lifecycle and future-proof your company's strategic agility with a flexible platform for end-to-end product information, access, and control across your enterprise teams.
Social and Connected PLM
August 1, 2019
Platforms like Slack and Microsoft Teams are gaining traction, but some say ad hoc exchanges must be part of the record for the digital thread.
Sponsored Content
How Most Companies are Getting it Wrong with Digital Transformation
July 9, 2019
Most global manufacturers are investing in digital transformation but have yet to see the promised results. This is because they have not yet adopted a modern, platform-based approach to build the Digital Thread.
Latest News
Digital Metal's New Software Upgrade Delivers Triple its Print Speed
This allows for significantly larger production volume per time unit while keeping the component quality, company says.
Campbell Hall 3D Prints Masks and Face Shields for Medical Community
School hopes to inspire others in education to join the movement.
Razorleaf Corporation Launches Manufacturing Suite for Aras Innovator Platform
Company extends PLM capabilities to automate processes for manufacturers.
ZVerse Announces Plans to Produce 20 Million Face Shields
Small digital manufacturing company pivots to support COVID-19 response.
All posts