Top Story
DE News Roundup March 15, 2019: HoloLens 2, V-Ray Next for Rhino, GTC and COFES, more
March 15, 2019
Microsoft debut HoloLens 2 at MWC, Chaos launches V-Ray Next for Rhino, NVIDIA gets ready for GTC, and more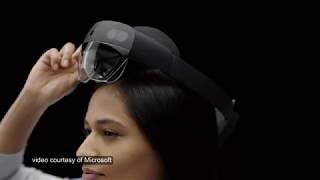 DE News Roundup March 15, 2019: HoloLens 2, V-Ray Next for Rhino, GTC and COFES, more
March 15, 2019
Microsoft debut HoloLens 2 at MWC, Chaos launches V-Ray Next for Rhino, NVIDIA gets ready for GTC, and more
Deep Learning and Design Engineering
March 1, 2019
Designers incorporate AI and deep learning into new products and in their own design processes.
Hackrod: Build a Car from the Bedroom
January 20, 2019
Custom car company Hackrod applies gamification to vehicle design using online collaboration, VR, and 3D printing.
ABI Research's New Industrial Solution Guides Manufacturers Through Digital Transformation
January 18, 2019
18 technologies help digitize operations to create better products at lower costs.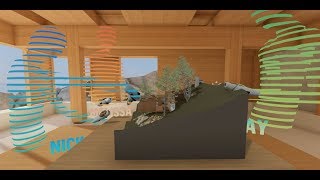 Partner Content
A Reality Check for AR/VR
January 14, 2019
As hype and speculation give way to practical concerns, augmented and virtual reality developers continue to incorporate new innovations into their offerings.
Mcity Adds Augmented Reality to Driverless Car Testing Roadmap
December 27, 2018
Researchers make the case for a hybrid autonomous vehicle test process that combines simulated vehicles and traffic scenarios with real-world test drives.
AR-VR: Beyond Joysticks and Touchscreens
December 19, 2018
Voice command, hand gesture, texture mimicry and other advances bring a greater touch of naturalism to AR-VR.
Digital Design Technology: a New Dawn
November 12, 2018
Today, design engineers have access to affordable, photorealistic rendering, 3D animations and simulation, as well as immersive design technologies like augmented and virtual reality.
Virtual Reality Strategy Conference 2018: New Ways to Interact with Pixels
October 29, 2018
Analyst firm Greenlight Insights hosts Virtual Reality Strategy Conference in San Francisco
Atheer Unveils New AR Management Platform Category
October 11, 2018
Atheer's recently debuted AR Management Platform category marks the first step in realizing the AR Management Platform vision with broader gesture support, contextualization, deeper hardware integration and improved voice transcription, the company reports.
Autonomous Acceptance
September 1, 2018
The potential benefits of autonomous vehicles are too important to be ignored. On the flip side, there are some valid concerns about self-driving cars that have yet to be addressed.
Evaluate Testing Services
September 1, 2018
Consider more than cost when choosing a testing service provider partner. There are numerous considerations when evaluating a testing service and laboratory.
Electric Vehicles and Design Complexity
September 1, 2018
Electric vehicles are introducing new levels of complexity to automotive design.
ABI Research Ranks Smart Manufacturing Platforms
August 13, 2018
The "Smart Manufacturing Platform Ranking" competitive assessment ranked 11 major vendors in the sector: ABB Ability, Bosch IoT Suite, Emerson Plantweb, Fujitsu Colmina, GE Predix, Hitachi Lumada, PTC ThingWorx, SAP Leonardo, Schneider Electric EcoStruxure, Siemens Mindsphere and Telit deviceWISE, based on...
Prepare for Augmented, Virtualized Product Development
August 13, 2018
Laying the groundwork for professional augmented reality and virtual reality apps begins with generating realistic, interactive content.
Latest News
NVIDIA GTC 2019: Data Science Workstation, Purchase of an Interconnect Vendor, Safety Force Field in Autonomous Driving, and More
There are sufficient demos and talks of rayt racing, but the biggest announcements have...
Meeting Design and Regulatory Challenges of Autonomous Air Taxis
Frankfurt Airport manager Fraport is working with Volcopter to potentially use electric, vertical take-off...
Altium Launches "Altium Academic Programs"
Programs offer free and low-cost software and support to students and educators, empowering the...
AVL and MSC Software to Partner on Autonomous Vehicle Projects
AVL is developing a scenario-based open verification and validation toolchain to generate operational scenarios,...
All posts