Top Story
Generation Gap
September 1, 2019
Bye bye, baby boomers. Move over millennials. Engineering software gears up for Gen Z.
PTC Secures Top Spot in ABI Research's Enterprise AR Platform Assessment
October 30, 2019
The Enterprise AR Platforms assessment analyzed eight AR platform players operating today: PTC, Ubimax, RE'FLEKT, Atheer, Upskill, ScopeAR, Librestream and Fieldbit.
Editor's Pick: A Simple and Useful Tool for Product Visualization 
October 9, 2019
CAD Schroer i4 AR-Viewer for smartphones extends company's expertise to product visualization beyond the bounds of typical CAD software. 
New Augmented Reality Viewer Designed to Bring 3D Models to Life
October 7, 2019
The new AR-Viewer i4 Augmented Review enables the display of 3D models within a realistic environment.
XR Transforming Design, Visualization
September 18, 2019
Ford, BASF discuss extended reality in VR Intelligence webinar.
NVIDIA, ASUS Launch RTX 6000-Powered ASUS ProArt StudioBook One
September 4, 2019
NVIDIA and ASUS are pitching the ASUS ProArt StudioBook One as a mobile system for "creatives and innovators."
Generation Gap
September 1, 2019
Bye bye, baby boomers. Move over millennials. Engineering software gears up for Gen Z.
Sponsored Content
Editor's Pick: Tensor Cores and Real-time Ray Tracing Go Mobile
June 26, 2019
Lenovo introduces high-end versatility in a 15-in. mobile workstation. 
AR Takes Center Stage at PTC 2019 LiveWorx
June 12, 2019
PTC announced new tools and alliances to boost adoption of AR to transform the industrial enterprise.
The Looking Glass Factory Launches Standalone Desktop Holographic Display
June 10, 2019
The Looking Glass Factory launches desktop holographic display box with built-in computing power
Siemens Adds Augmented Reality for Enhanced Visualization and Collaboration to Solid Edge 2020
June 10, 2019
New simulation validation capabilities help to improve quality and reduce costly prototypes, company says.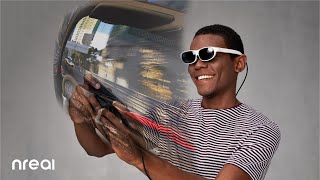 DE Video News: AR Tech at Augmented World Expo
June 6, 2019
Small compute boxes for augmented reality, holograms that respond to touch, and eye tracking to replace mouse clicks.
Sponsored Content
Driving 5G Innovation
June 3, 2019
We all want 5G smartphones that can live stream high-definition selfies, 5G augmented reality gear or 5G drones that can broadcast 4K video from anywhere on the planet.
Digital Twins and the New Reality
June 1, 2019
As mixed reality systems become more affordable, capable and easier to use, manufacturing is making use of mixed reality for digital twins.
PTC Creo 6.0: Even Better than Last Year
June 1, 2019
Enhanced augmented reality, simulation and additive manufacturing tools lead the list of new features.
The Art of Balance in Mixed Reality
June 1, 2019
Resolution, weight and price are part of the equation for virtual reality and mixed reality success.