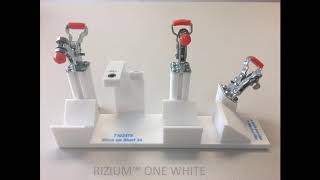 RIZE Brings Smart Spaces to the Desktop
March 31, 2019
Smart Spaces Solutions integrate 3D printing with other intelligent technologies, from augmented reality to blockchain.
Editor's Pick: Additive Manufacturing, Real-Time Simulation and AR Inside 3D CAD
March 27, 2019
PTC Creo 6.0 keeps a legendary design tool on the cutting edge.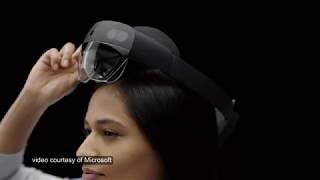 DE News Roundup March 15, 2019: HoloLens 2, V-Ray Next for Rhino, GTC and COFES, more
March 15, 2019
Microsoft debut HoloLens 2 at MWC, Chaos launches V-Ray Next for Rhino, NVIDIA gets ready for GTC, and more
Deep Learning and Design Engineering
March 1, 2019
Designers incorporate AI and deep learning into new products and in their own design processes.
Hackrod: Build a Car from the Bedroom
January 20, 2019
Custom car company Hackrod applies gamification to vehicle design using online collaboration, VR, and 3D printing.
ABI Research's New Industrial Solution Guides Manufacturers Through Digital Transformation
January 18, 2019
18 technologies help digitize operations to create better products at lower costs.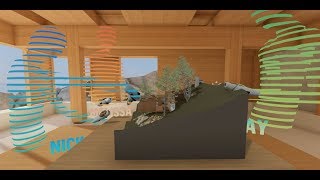 Partner Content
A Reality Check for AR/VR
January 14, 2019
As hype and speculation give way to practical concerns, augmented and virtual reality developers continue to incorporate new innovations into their offerings.
Mcity Adds Augmented Reality to Driverless Car Testing Roadmap
December 27, 2018
Researchers make the case for a hybrid autonomous vehicle test process that combines simulated vehicles and traffic scenarios with real-world test drives.
AR-VR: Beyond Joysticks and Touchscreens
December 19, 2018
Voice command, hand gesture, texture mimicry and other advances bring a greater touch of naturalism to AR-VR.
Digital Design Technology: a New Dawn
November 12, 2018
Today, design engineers have access to affordable, photorealistic rendering, 3D animations and simulation, as well as immersive design technologies like augmented and virtual reality.
Virtual Reality Strategy Conference 2018: New Ways to Interact with Pixels
October 29, 2018
Analyst firm Greenlight Insights hosts Virtual Reality Strategy Conference in San Francisco
Atheer Unveils New AR Management Platform Category
October 11, 2018
Atheer's recently debuted AR Management Platform category marks the first step in realizing the AR Management Platform vision with broader gesture support, contextualization, deeper hardware integration and improved voice transcription, the company reports.
Autonomous Acceptance
September 1, 2018
The potential benefits of autonomous vehicles are too important to be ignored. On the flip side, there are some valid concerns about self-driving cars that have yet to be addressed.
Evaluate Testing Services
September 1, 2018
Consider more than cost when choosing a testing service provider partner. There are numerous considerations when evaluating a testing service and laboratory.
Electric Vehicles and Design Complexity
September 1, 2018
Electric vehicles are introducing new levels of complexity to automotive design.
Latest News
Editor's Pick: Real-time Process Monitoring for Metal Additive Manufacturing
Sigma Labs PrintRite3D Version 5 offers real-time analysis of metal 3D printing quality.
America's Cup Challenger American Magic Flies Across the Water with Stratasys 3D Printing
US team for world-renowned competitive sailing event taps into carbon fiber for end-use racing parts.
Artec 3D Launches Artec Micro Industrial Desktop 3D Scanner
Scanner promises quality control of small objects, reverse engineering design and more.
Indo-MIM and Desktop Metal Set Up Partnership to Boost Adoption of Metal 3D Printing
Large metal injection molding company plans to deploy metal 3D printing at scale with the Production System.
All posts