Top Story
Siemens Adds Augmented Reality for Enhanced Visualization and Collaboration to Solid Edge 2020
June 10, 2019
New simulation validation capabilities help to improve quality and reduce costly prototypes, company says.
NVIDIA, ASUS Launch RTX 6000-Powered ASUS ProArt StudioBook One
September 4, 2019
NVIDIA and ASUS are pitching the ASUS ProArt StudioBook One as a mobile system for "creatives and innovators."
Sponsored Content
Editor's Pick: Tensor Cores and Real-time Ray Tracing Go Mobile
June 26, 2019
Lenovo introduces high-end versatility in a 15-in. mobile workstation. 
AR Takes Center Stage at PTC 2019 LiveWorx
June 12, 2019
PTC announced new tools and alliances to boost adoption of AR to transform the industrial enterprise.
The Looking Glass Factory Launches Standalone Desktop Holographic Display
June 10, 2019
The Looking Glass Factory launches desktop holographic display box with built-in computing power
Siemens Adds Augmented Reality for Enhanced Visualization and Collaboration to Solid Edge 2020
June 10, 2019
New simulation validation capabilities help to improve quality and reduce costly prototypes, company says.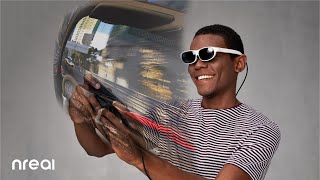 DE Video News: AR Tech at Augmented World Expo
June 6, 2019
Small compute boxes for augmented reality, holograms that respond to touch, and eye tracking to replace mouse clicks.
Sponsored Content
Driving 5G Innovation
June 3, 2019
We all want 5G smartphones that can live stream high-definition selfies, 5G augmented reality gear or 5G drones that can broadcast 4K video from anywhere on the planet.
Digital Twins and the New Reality
June 1, 2019
As mixed reality systems become more affordable, capable and easier to use, manufacturing is making use of mixed reality for digital twins.
PTC Creo 6.0: Even Better than Last Year
June 1, 2019
Enhanced augmented reality, simulation and additive manufacturing tools lead the list of new features.
The Art of Balance in Mixed Reality
June 1, 2019
Resolution, weight and price are part of the equation for virtual reality and mixed reality success.
Looking Glass Pro Holographic Solution Debuts
May 30, 2019
This visualization workstation includes a Looking Glass with a touchscreen surface, a built-in Intel NUC 8 VR NUC8i7HVK computer, and a separate 7-in. 2D touch interface for second screen display and interaction.
Varjo Announces XR-1 Developer Edition, A Video-Pass-Through Headset For Engineers
May 29, 2019
XR-1 delivers photorealistic visual fidelity in full field of view, resulting in mixed reality; Volvo Cars invests in technology.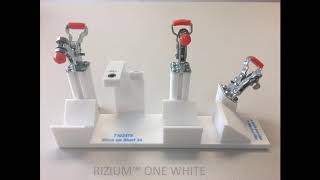 RIZE Brings Smart Spaces to the Desktop
March 31, 2019
Smart Spaces Solutions integrate 3D printing with other intelligent technologies, from augmented reality to blockchain.
Editor's Pick: Additive Manufacturing, Real-Time Simulation and AR Inside 3D CAD
March 27, 2019
PTC Creo 6.0 keeps a legendary design tool on the cutting edge.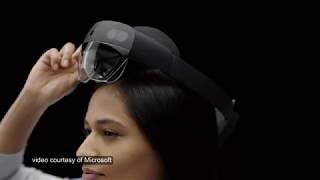 DE News Roundup March 15, 2019: HoloLens 2, V-Ray Next for Rhino, GTC and COFES, more
March 15, 2019
Microsoft debut HoloLens 2 at MWC, Chaos launches V-Ray Next for Rhino, NVIDIA gets ready for GTC, and more
Latest News
University of Tennessee to Get Supercomputer Under Landmark Award with IBM
The Min H. Kao Department of Electrical Engineering and Computer Science will be home to the installation, allowing it to...
Altair Adds Virtual Crash Test Dummy Models to its RADIOSS Portfolio
FE dummy models are virtual representations of their respective physical crash test dummy. 
NAFEMS to Host One-Day Automotive Simulation Conference in Michigan
An event agenda and concept put together by several figures in the automotive industry will provide the opportunity to learn...
Stratasys Plans Strategic Investment in Xaar 3D
Stratasys to increase ownership in Xaar 3D from 15% to 45% with option to fully acquire.
All posts