NTN Automation Launches Linear Motion Configurator
January 24, 2023
NTN Automation, a linear motion supplier, now provides on-demand access for customers to find and configure linear motion products online.
Visual Search Engine 3Dfindit.com Gets Update
October 14, 2022
Platform for manufacturer-verified 3D CAD, computer-aided engineering and building information modeling data offers accessibility for construction and engineering.
Siemens Embeds Part Library Into its Capital Software
September 27, 2022
Manufacturer-verified component data for electrical/electronic systems development available in a single click, Siemens reports.
Editor's Picks: August 25-31, 2022
September 1, 2022
One of the picks will be chosen as DE's Editor's Pick of the Week.
Moeller Precision Tool Launches 3D Tooling Configurator
August 26, 2022
Manufacturer of precision tooling components says it accelerates design process for engineers with new online features.
Bornemann Gewindetechnik Unveils Product Configurator for Lead Screws
June 19, 2022
The new tool enables engineers and planners to download the thread as 3D CAD model in over 150 native and neutral CAD formats for free.
JIE USA Debuts 3D CAD Configurator Built by CADENAS
May 24, 2022
Motor and drive manufacturer unveils tool for on-demand, online design and product selection.
brandgroup Launches New 3D CAD Configurator
April 11, 2022
Selection of complex arc springs simplifies planning processes for engineers and minimizes sources of error, company reports.
Questtec Solutions Launches Product Configurator of 3D CAD Models
February 4, 2022
Liquid level measurement products manufacturer eases customer capacity to configure and download product models on demand.
ARO Fluid Management Launches 3D CAD Configurator
November 12, 2021
3D CAD Configurator is built for primary valve lines, and built by CADENAS PARTsolutions.
Editor's Picks: Oct. 21-27, 2021
October 29, 2021
One of the picks will be chosen as DE's Editor's Pick of the Week.
3D CAD and CAE Catalogs Available in SOLIDWORKS Electrical 3D
October 26, 2021
Collaboration exists between MCAD and ECAD thanks to integration of multi-CAD product data in SOLIDWORKS Electrical 3D.
Access Many 3D CAD Models Powered by CADENAS in MegaCAD
August 20, 2021
Engineers and planners benefit from digital component information through new PARTS4CAD integration in Megatech CAD systems.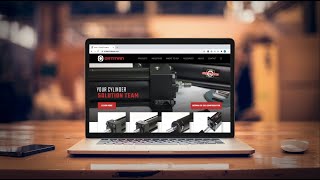 Ortman Fluid Power Launches On-Demand Configurator Tool
March 26, 2021
Hydraulic and pneumatic cylinder manufacturer enhances online experience for engineers with CAD downloads, 3D configurator and integrated pricing.
3D CAD Configurator Standardizes Online Product Selection
March 4, 2021
CADENAS develops new application for quick configuration and ordering of Thomson ball screws.
Latest News
Interoperability Issues Fade as Cloud-Hosted Collaboration Shines
Formats and conversions become irrelevant in the new workflow.
Essentium Launches On-Demand AM Service Offering
Essentium Parts On Demand (EPOD) gives access to innovative additive manufacturing technologies to boost speed, scale and cost-efficiency for parts...
ARRIS Unveils Structural Flax Fiber Composites
Flax has
Redwire Wins NASA Contract to Advance In-Space Manufacturing Capability
Money designated for completion of the design of FabLab, a new in-space manufacturing system.
All posts