Access Many 3D CAD Models Powered by CADENAS in MegaCAD
August 20, 2021
Engineers and planners benefit from digital component information through new PARTS4CAD integration in Megatech CAD systems.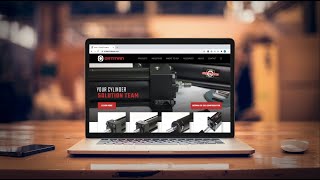 Ortman Fluid Power Launches On-Demand Configurator Tool
March 26, 2021
Hydraulic and pneumatic cylinder manufacturer enhances online experience for engineers with CAD downloads, 3D configurator and integrated pricing.
3D CAD Configurator Standardizes Online Product Selection
March 4, 2021
CADENAS develops new application for quick configuration and ordering of Thomson ball screws.
3DfindIT.com Directly Integrated into FreeCAD
December 21, 2020
New add-on for 3D open-source CAD software accelerates engineers' designs with engineering data and digital twins.
Editor's Picks: Nov. 25-Dec. 2, 2020
December 3, 2020
One of the picks will be chosen as DE's Editor's Pick of the Week.
CADENAS Offers Support via eCATALOGsolutions Platform
November 23, 2020
How component manufacturers can provide their digital product data for common CAE systems like EPLAN, Zuken e3.series, NX Electrical, Automation Designer or AutoCAD Electrical.
CADENAS Provides Automation Planning Data via Siemens Products
July 27, 2020
Intelligent product data is used as the basis for an efficient engineering process.
OMRON Provides 3D Engineering Data in CADENAS Solutions
July 14, 2020
Digital product catalog offers important metadata, such as end-of-life information, for industrial automation.
Find CAD Components Easily With Intuitive Search Methods From 3DfindIT.com
July 14, 2020
3DfindIT.com offers search methods to effectively accelerate design and engineering projects.
Cable Tray Manufacturer Improves Deliverability of Instant Product Downloads with Its CAD Catalog
February 17, 2020
The catalog doubles down on Unitray's delivery time and customization capabilities by providing instant CAD models of configurable products.
DOCERAM Counts on 3D CAD Product Catalog Powered by CADENAS for Digitization Strategy
January 2, 2020
New 3D CAD Portal enables online configuration and CAD download of digital twins for welding fixtures.
New PARTcommunity Version 9 Features Optimized 3D CAD Download
July 2, 2019
Version 9 simplifies once again the locating of desired components as well as the download of CAD engineering data for engineers and purchasers and takes user-friendliness to the next level.
Editor's Picks: June 20-26, 2019
June 28, 2019
One of the picks will be chosen as DE's Editor's Pick of the Week.
Zuken, CADENAS and ECAD-Port to Cooperate on Component Library
November 20, 2018
Zuken has signed a partnership agreement with CADENAS, a provider of online component libraries, and ECAD-Port, a specialized provider for electrical components library services.
CADENAS PARTsolutions LLC
January 1, 2018
CADENAS PARTsolutions helps industrial manufacturers drive revenue and cut costs with powerful software solutions. Our digital parts catalogs with interactive 3D CAD model downloads drive sales, while our standard parts management solutions save time and money for engineering teams.
Latest News
NAFEMS World Congress 2021 Moves Online
The focus is on working to transform the online congress experience into something engaging for its community of attendees, NAFEMS...
Editor's Pick: New reverse engineering software
Hexagon Manufacturing Intelligence REcreate turns 3D data from various sources into a model made for further design work or 3D...
Desktop Metal Acquires Aidro
Acquisition adds capabilities in design and high-volume production of fluid power systems via additive manufacturing.
Penguin Computing's TrueHPC Platform to Enable Innovations in Science and Technology
Penguin Computing awarded $68M to provide high-performance computing capabilities to Department of Defense.
All posts