Top Story
Licensed to See
January 31, 2019
Ophthalmology startup uses a parametric digital eye model to develop presbyopia treatments.
Editor's Picks: May 30-June 5, 2019
June 6, 2019
One of the picks will be chosen as DE's Editor's Pick of the Week.
COMSOL Produces Tools to Support Microwave and RF Engineers
June 4, 2019
Tools target those working in 5G, IoT, automotive radars and satellite communications.
Sponsored Content
Order Up: CFD Analysis to Go
April 30, 2019
COMSOL just took another step to make simulation accessibility even easier for more people.
COMSOL Debuts COMSOL Client for Android
April 26, 2019
New release enables engineers and students to run simulation applications from an Android device.
Sponsored Content
Designing for Medical Devices & Healthcare
April 18, 2019
In this Special Digital Issue, we compile some of DE's coverage of the many ways that design engineers are working with the medical sector and healthcare providers to integrate the two specialties in ways that benefit society as a...
Sponsored Content
Design & Simulation Software Review Round Up
April 17, 2019
We've compiled some of our most popular design and simulation software reviews in this issue to give you an over-view of new features and how the software works.
Sponsored Content
Re-evaluating Computer-aided Optimization
February 21, 2019
Traditionally design engineers take the lead in defining the shape of a product, but emerging generative design tools give software unprecedented autonomy.
Licensed to See
January 31, 2019
Ophthalmology startup uses a parametric digital eye model to develop presbyopia treatments.
Sponsored Content
Online Multiphysics Learning Center Opens
December 17, 2018
Multiphysics simulation resource provides everyone complimentary access to more than 30 tutorial videos and model studies.
Sponsored Content
Collaborate to Innovate with Simulation Applications and Digital Twins
December 1, 2018
Digital twins, deployed through a centralized resource or as compiled simulation applications, help design engineers shape tomorrow.
Sponsored Content
Engineering Technology Leaders
December 1, 2018
Thought leadership from the companies creating the technologies engineering teams are using to meet today's product design and development challenges.
Technology Focus: Designing for Optimization & Simulation
November 15, 2018
Simulation is pervasive, with people from different departments and backgrounds discovering new ways to put it to use, in all of its varied forms.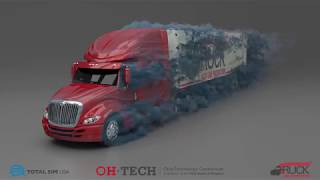 What Makes a Good Simulation App?
November 1, 2018
Simulation app makers weigh ease of use vs. functionality for specific uses cases.
Sponsored Content
Editor's Pick: Multiphysics Modeling and Simulation Get Big Boost
October 17, 2018
COMSOL's latest release offers dedicated tools for creating simulation applications and working with composite laminated structures.
COMSOL Multiphysics V5.4 Released
October 17, 2018
Highlights include a new compiler for creating executable files and a Composite Materials module.
Latest News
Bright Cluster Manager Is Now Qualified Software Stack for Intel Select Solutions for Simulation & Modeling
AMUG Gives Out DINO Awards
Award recognizes experience and service.
Nextflow Software Introduces Nextflow Studio
This fluid simulation software
Ralf Hartmann of Airbus Defense & Space to Keynote ASSESS 2019 Congress
Hartmann's keynote presentation's title is "Multidisciplinary Integration Towards the Digital Twin."
All posts