Top Story
Wireless Design Challenges
August 1, 2019
Evolving wireless standards and the shift to 5G will require multidisciplinary approaches to simulation and design.
Wireless Design Challenges
August 1, 2019
Evolving wireless standards and the shift to 5G will require multidisciplinary approaches to simulation and design.
Simulation Applications Enable Collaboration in Developing New Products
July 12, 2019
This year's issue features a variety of academic and commercial examples from engineers who use COMSOL Multiphysics for innovative modeling, simulation and application design. 
Editor's Picks: May 30-June 5, 2019
June 6, 2019
One of the picks will be chosen as DE's Editor's Pick of the Week.
COMSOL Produces Tools to Support Microwave and RF Engineers
June 4, 2019
Tools target those working in 5G, IoT, automotive radars and satellite communications.
Sponsored Content
Order Up: CFD Analysis to Go
April 30, 2019
COMSOL just took another step to make simulation accessibility even easier for more people.
COMSOL Debuts COMSOL Client for Android
April 26, 2019
New release enables engineers and students to run simulation applications from an Android device.
Sponsored Content
Designing for Medical Devices & Healthcare
April 18, 2019
In this Special Digital Issue, we compile some of DE's coverage of the many ways that design engineers are working with the medical sector and healthcare providers to integrate the two specialties in ways that benefit society as a...
Sponsored Content
Design & Simulation Software Review Round Up
April 17, 2019
We've compiled some of our most popular design and simulation software reviews in this issue to give you an over-view of new features and how the software works.
Sponsored Content
Re-evaluating Computer-aided Optimization
February 21, 2019
Traditionally design engineers take the lead in defining the shape of a product, but emerging generative design tools give software unprecedented autonomy.
Licensed to See
January 31, 2019
Ophthalmology startup uses a parametric digital eye model to develop presbyopia treatments.
Sponsored Content
Online Multiphysics Learning Center Opens
December 17, 2018
Multiphysics simulation resource provides everyone complimentary access to more than 30 tutorial videos and model studies.
Sponsored Content
Collaborate to Innovate with Simulation Applications and Digital Twins
December 1, 2018
Digital twins, deployed through a centralized resource or as compiled simulation applications, help design engineers shape tomorrow.
Sponsored Content
Engineering Technology Leaders
December 1, 2018
Thought leadership from the companies creating the technologies engineering teams are using to meet today's product design and development challenges.
Technology Focus: Designing for Optimization & Simulation
November 15, 2018
Simulation is pervasive, with people from different departments and backgrounds discovering new ways to put it to use, in all of its varied forms.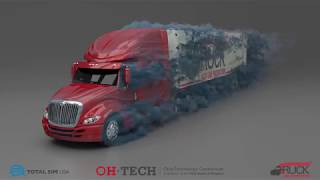 What Makes a Good Simulation App?
November 1, 2018
Simulation app makers weigh ease of use vs. functionality for specific uses cases.
Latest News
WIN Enterprises Announces the MB-65040 Mini-ITX with Intel Scalable Skylake Processor
MB-65040 supports the Intel Skylake-S CPU and Intel H110 chipset.
Auburn University Deploys $1.5 Million Digital X-Ray CT System for Additive Manufacturing Purposes
Customized system enables layer-by-layer quality assessment in real time.
CONTACT Software Issues CONTACT Elements Release with Software Modules
Users can benefit from comprehensive functional enhancements and the integration of agile processes.
Mobile Analysis 3D and 2D CAD Viewer "to Go" Now on Market
The CoreTechnologie 3D_Analyzer Viewer is now available through a mobile license-lending feature.
All posts