CONTACT Software and Mitsubishi Electric Become IoT Partners 
September 3, 2019
This partner network supports Mitsubishi Electric's Factory Automation division in providing its customers with solutions for smart connected manufacturing.
Editor's Picks: August 22-28, 2019
August 30, 2019
One of the picks will be chosen as DE's Editor's Pick of the Week.
CONTACT Software Issues CONTACT Elements Release with Software Modules
August 23, 2019
Users can benefit from comprehensive functional enhancements and the integration of agile processes.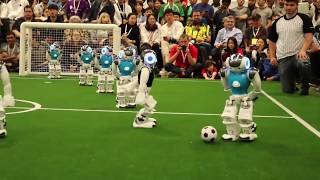 Volkswagen updates classic van with generative design, RoboCup flexes autonomous muscles, more
July 18, 2019
In this episode of DE Video News roundup, VW uses Autodesk Fusion to reshape Microbus, autonomous robots play soccer, Onshape study finds PLM insights, more
CONTACT Software Presents at the NAFEMS World Congress 2019 
June 14, 2019
The topic will address PLM- and microservice-based integration approach of model-based systems engineering.
CONTACT Software's Elements for IoT Earns Software Award
April 2, 2019
The Research and Application Center Industry 4.0 named Elements for IoT the winner 2019 in the category "Internet of Things."
CONTACT Software and PROSTEP to Collaborate
March 1, 2019
CONTACT Software and PROSTEP AG are pooling their skills in IT, processes and methods to offer suitable solutions for different collaboration scenarios.
CONTACT Software Joins Smart Engineering Research Association
September 27, 2018
CONTACT Software is joining the research association Smart Engineering, aiming to innovate product development with the digital economy. Scientists and industry representatives are exploring new ways for interdisciplinary collaboration within companies.
CONTACT Software Extends Elements Platform for PLM and IoT
April 18, 2018
CONTACT Software shows potential of machine learning for PLM and IoT.
CONTACT Software
January 1, 2018
CONTACT is the leading vendor of open standard software and open source pioneer for the product engineering process and the digital transformation. Our products allow you to organize projects, implement reliable processes and collaborate with others around the world on...
CONTACT Extends its 3D Connect Visualization Offering with a new Solution
September 20, 2017
With the new solution, engineers can perform model analysis such as collision checks or clearance calculations directly in their task context.
EMT Chooses CIM DATABASE PLM to Meet Unmanned Aircraft Systems Requirements
May 12, 2017
EMT intends to use CONTACT's PLM system to manage the configuration of products and tools, to speed up its complex approval procedures and for audit-trail capable documentatio
Weidmüller to Tap CONTACT Software's CIM Database
April 28, 2017
Rollout of the PLM system in application centers is the first milestone in the implementation of the global PLM 2020 project, according to CONTACT Software.
CONTACT Releases Workspaces v3.9
July 5, 2016
This version is focused on requirements integration and ease-of-use.
Latest News
3D Systems Shares CFO Transition
Michael Turner is stepping down as the company's chief financial officer (CFO), effective October 15, 2023.
Nano Dimension Reaffirms Its Vote "Against" Stratasys' Merger With Desktop Metal
Nano Dimension says merger deal would be highly dilutive, requiring Stratasys to pay premium and give financial support to Desktop...
Custom Fit
Availability of customized medical devices and orthotics improves with advanced engineering design and fabrication.
Dassault Debuts Emma Twin for Healthcare Innovation
An avatar was designed to raise awareness about how virtual twins are advancing healthcare.
CloudNC Offers CAM Assist as Autodesk's Fusion 360 Plug-in
CAM Assist uses advanced computer science techniques to generate professional machining strategies for 3-axis parts in seconds. 
Explore Open Access Ordering of Parts
New product ordering system offering extends from workflow from additive manufacturing part identification to the delivery of manufactured parts.
All posts