Top Story
Rawlings Aims for Home Run With 3D Printed Performance Glove
July 20, 2021
Baseball giant Rawlings teams up with Fast Radius and Carbon to create 3D printed lattice inserts for REV1X high-performance glove.
3YOURMIND Joins Forces With Carbon
August 2, 2021
Goal is to optimize additive manufacturing value chain.
Rawlings Aims for Home Run With 3D Printed Performance Glove
July 20, 2021
Baseball giant Rawlings teams up with Fast Radius and Carbon to create 3D printed lattice inserts for REV1X high-performance glove.
Fast Radius and Rawlings Partner to Make Baseball Glove
July 15, 2021
Fast Radius, pairing cloud manufacturing with the Carbon DLS process, manufactures new Rawlings glove parts at scale to give players playability across the field, companies report.
Adidas Races Towards Data-Driven, 3D Printed Footwear
May 24, 2021
New 4DFWD leverages Carbon 3D printing technology to create a lattice midsole tuned for precision running performance.
Editor's Picks: March 4-10, 2021
March 11, 2021
One of the picks will be chosen as DE's Editor's Pick of the Week.
Carbon Democratizes Design Software
March 5, 2021
Design Engine Software gives Carbon subscribers design control; simplifies and automates the creation and production of lattice designs.
A Diamond-Studded Football Helmet
July 31, 2020
No two football players are alike in their style and strategy, according to Carbon and Riddell.
Made for You—Just You
July 31, 2020
Photogrammetry and AM open new markets for personalized healthcare, eyewear, jewelry and more.
BMW Opens Additive Manufacturing Campus
July 6, 2020
AM campus will focus on prototyping, production, research and training for use of 3D printing in automotive applications.
Rapid Results
June 15, 2020
Need a prototype? There's no shortage of quick-turn manufacturing services. The trick is finding the right partner, the right process and the right price.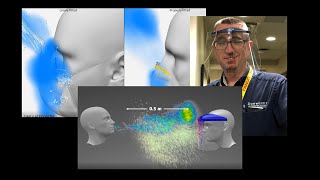 3D printers rally to make PPE, simulation examines social distancing
April 8, 2020
Professional and hobbyist 3D printers join the race to make PPE, simulation reveals social distancing's effectiveness
ClarinetXpress Turns to AM to Compose Pitch Perfect Mouthpieces
February 7, 2020
Specialty manufacturer enlists Fast Radius and 3D printing to create a virtual warehouse for custom clarinet mouthpieces.
(Finding) the Right Stuff
October 1, 2019
Impressed with all the cool shapes you can build on a 3D printer? What's even more cool are all the different materials you can use to make them.
Fast Radius Puts Curtiss Motorcycles on a Manufacturing Fast Track
September 30, 2019
A hybrid manufacturing approach, including AM for complex parts, helped the firm meet an accelerated design and build cycle for its new Zeus 8 electric motorcycle.
Protolabs Adds Carbon Technology to Its 3D Printing Service
September 10, 2019
The digital manufacturing company expands its industrial 3D printing capabilities for production-grade parts with Carbon Digital Light Synthesis technology.
Latest News
Farsoon Unveils a Metal Production System
The FS273M is a production tool of larger volume parts with a wide range of industrial metal materials, the...
3D Systems Buys Oqton
Oqton makes a cloud-based, AI-enabled manufacturing operating system that accelerates deployment and automation of digital manufacturing in production environments.
Wayland Additive to Exhibit Calibur3 at Formnext
Formnext will enable opportunity to see Calibur3 in person and to get more understanding of the benefits that Calibur3 offers.
Nexa and Henkel Set Up Expanded Collaboration
Opening of full-scale additive manufacturing customer center
All posts