Top Story
Adidas Races Towards Data-Driven, 3D Printed Footwear
May 24, 2021
New 4DFWD leverages Carbon 3D printing technology to create a lattice midsole tuned for precision running performance.
Adidas Races Towards Data-Driven, 3D Printed Footwear
May 24, 2021
New 4DFWD leverages Carbon 3D printing technology to create a lattice midsole tuned for precision running performance.
Editor's Picks: March 4-10, 2021
March 11, 2021
One of the picks will be chosen as DE's Editor's Pick of the Week.
Carbon Democratizes Design Software
March 5, 2021
Design Engine Software gives Carbon subscribers design control; simplifies and automates the creation and production of lattice designs.
A Diamond-Studded Football Helmet
July 31, 2020
No two football players are alike in their style and strategy, according to Carbon and Riddell.
Made for You—Just You
July 31, 2020
Photogrammetry and AM open new markets for personalized healthcare, eyewear, jewelry and more.
BMW Opens Additive Manufacturing Campus
July 6, 2020
AM campus will focus on prototyping, production, research and training for use of 3D printing in automotive applications.
Rapid Results
June 15, 2020
Need a prototype? There's no shortage of quick-turn manufacturing services. The trick is finding the right partner, the right process and the right price.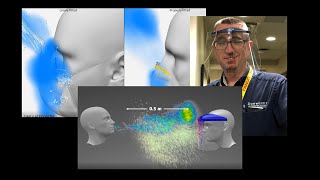 3D printers rally to make PPE, simulation examines social distancing
April 8, 2020
Professional and hobbyist 3D printers join the race to make PPE, simulation reveals social distancing's effectiveness
ClarinetXpress Turns to AM to Compose Pitch Perfect Mouthpieces
February 7, 2020
Specialty manufacturer enlists Fast Radius and 3D printing to create a virtual warehouse for custom clarinet mouthpieces.
(Finding) the Right Stuff
October 1, 2019
Impressed with all the cool shapes you can build on a 3D printer? What's even more cool are all the different materials you can use to make them.
Fast Radius Puts Curtiss Motorcycles on a Manufacturing Fast Track
September 30, 2019
A hybrid manufacturing approach, including AM for complex parts, helped the firm meet an accelerated design and build cycle for its new Zeus 8 electric motorcycle.
Protolabs Adds Carbon Technology to Its 3D Printing Service
September 10, 2019
The digital manufacturing company expands its industrial 3D printing capabilities for production-grade parts with Carbon Digital Light Synthesis technology.
Carbon and Specialized Introduce the First Digitally Printed Lattice Bike Saddle
September 3, 2019
The S-Works Power Saddle with Mirror technology, crafted by Carbon, improves performance, protection and comfort for cyclists.
Carbon Raises $260 Million in New Funding
July 2, 2019
3D printer company plans to increase R&D, fund international expansion
Carbon and Arkema Partner to Advance the Adoption of Digital Manufacturing
June 27, 2019
Arkema has taken part, with an investment of US$ 20 million, in the Carbon Growth Funding Round to support the next generation of fully integrated digital manufacturing platforms via collaboration.
Latest News
Luxion Releases KeyVR Update
KeyVR brings One-Click VR to collaborative design with new control, interface and performance features for enhanced 3D experiences, company says.
Voxel8 Additive Manufacturing Delivers Enhanced Comfort to Hush Puppies Brand
The latest shoes from Hush Puppies to hit the market starting in 2022 will incorporate Voxel8's multi-material additive manufacturing technology.
A Reality Check for Simulation
Simulation needs test-based validation to be credible.
Remcom Debuts Transient EM/Circuit Co-Simulation for TVS Diode ESD Protection Analysis
The new release supports the import of TVS diode netlist files and inclusion of their nonlinear behavior in a finite-difference...
All posts