Top Story
Made for You—Just You
July 31, 2020
Photogrammetry and AM open new markets for personalized healthcare, eyewear, jewelry and more.
Made for You—Just You
July 31, 2020
Photogrammetry and AM open new markets for personalized healthcare, eyewear, jewelry and more.
BMW Opens Additive Manufacturing Campus
July 6, 2020
AM campus will focus on prototyping, production, research and training for use of 3D printing in automotive applications.
Rapid Results
June 15, 2020
Need a prototype? There's no shortage of quick-turn manufacturing services. The trick is finding the right partner, the right process and the right price.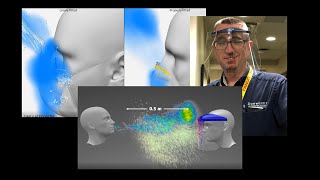 3D printers rally to make PPE, simulation examines social distancing
April 8, 2020
Professional and hobbyist 3D printers join the race to make PPE, simulation reveals social distancing's effectiveness
ClarinetXpress Turns to AM to Compose Pitch Perfect Mouthpieces
February 7, 2020
Specialty manufacturer enlists Fast Radius and 3D printing to create a virtual warehouse for custom clarinet mouthpieces.
(Finding) the Right Stuff
October 1, 2019
Impressed with all the cool shapes you can build on a 3D printer? What's even more cool are all the different materials you can use to make them.
Fast Radius Puts Curtiss Motorcycles on a Manufacturing Fast Track
September 30, 2019
A hybrid manufacturing approach, including AM for complex parts, helped the firm meet an accelerated design and build cycle for its new Zeus 8 electric motorcycle.
Protolabs Adds Carbon Technology to Its 3D Printing Service
September 10, 2019
The digital manufacturing company expands its industrial 3D printing capabilities for production-grade parts with Carbon Digital Light Synthesis technology.
Carbon and Specialized Introduce the First Digitally Printed Lattice Bike Saddle
September 3, 2019
The S-Works Power Saddle with Mirror technology, crafted by Carbon, improves performance, protection and comfort for cyclists.
Carbon Raises $260 Million in New Funding
July 2, 2019
3D printer company plans to increase R&D, fund international expansion
Carbon and Arkema Partner to Advance the Adoption of Digital Manufacturing
June 27, 2019
Arkema has taken part, with an investment of US$ 20 million, in the Carbon Growth Funding Round to support the next generation of fully integrated digital manufacturing platforms via collaboration.
ZVerse and Carbon Set up Partnership Focused on Design for Digital Manufacturing 
March 18, 2019
The nuts and bolts: ZVerse will offer enhanced design support to Carbon production partners and customers.
Editor's Picks: March 7-13, 2019
March 14, 2019
One of the picks will be chosen as DE's Editor's Pick of the Week.
Diversified Plastics, Inc. Earns Carbon Production Network Certification
February 26, 2019
As one of the first plastic injection molding companies to become a certified Carbon Production Partner, DPI is one of only 14 certified partners in the United States and one of 20 worldwide.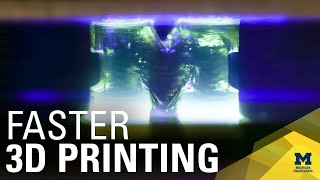 University of Michigan Researchers Tout High-Speed 3D Printing Approach
February 6, 2019
The process employs dual light sources in place of an oxygen membrane to print at 100 times the print speed of conventional offerings.
Latest News
Editor's Pick: Real-time quality assurance for advanced metal additive printing
The new module is Data Analyzer, software for quality assurance and data analysis.
OPEN MIND Debuts hyperMILL 2021.1 CAD/CAM Software Suite 
Innovations and enhancements optimize machining tools and molds and more.
Nexa3D and Keystone Industries Team Up for 3D Printing Solutions
Under this agreement, both companies will combine their extensive dental, photopolymer and 3D printing capabilities to deliver 3D printing solutions...
Purdue University Turbulence Model May Aid in Design of Aircraft
Engineers enable simulation of complete 'dance' of colliding vortices at reduced computational time.
All posts