Top Story
Workstations Meet Computer-Aided Optimization Software Challenges
April 8, 2019
Lower costs, higher power workstations evolve to power generative design and optimization-focused workflows.
Simulate to Realize 3D Printing Benefits
May 10, 2019
Simulation software helps drive the increased use of industrial additive manufacturing.
Rendering CAD Models Fit for Marketing
May 10, 2019
Connected companies need to communicate visually from engineering to the end user using high-quality renders.
Editor's Picks: April 25-May 1, 2019
May 2, 2019
One of the picks will be chosen as DE's Editor's Pick of the Week.
Latest Dell Mobile Workstations Designed to Fit All Budgets
April 30, 2019
Targeting those looking for workstation-class performance in a small footprint, the Dell Precision 3540 mobile workstation is what the company says is its "most affordable mobile workstation."
Partner Content
Workstations Meet Computer-Aided Optimization Software Challenges
April 8, 2019
Lower costs, higher power workstations evolve to power generative design and optimization-focused workflows.
Sponsored Content
Maintain Your Engineering Core
March 5, 2019
Flexibility combined with power and expansion options make workstations the center of a design engineering workflow.
Sponsored Content
Making the Case for a Workstation-Centered Workflow
February 18, 2019
Paper helps you communicate the causes of your computing frustrations and plots out a path to rectify them.
Partner Content
Visual Manufacturing
February 15, 2019
Modern CAM tools benefit from high-end visualization to keep up with faster speeds, more complex toolpaths.
Partner Content
Configure Your Workstation for SolidWorks
February 15, 2019
Experts weigh in on the best hardware and SolidWorks settings to use in order to maximize engineering design productivity.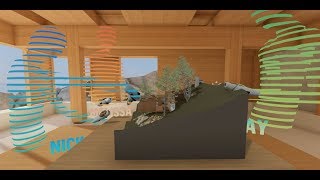 Partner Content
A Reality Check for AR/VR
January 14, 2019
As hype and speculation give way to practical concerns, augmented and virtual reality developers continue to incorporate new innovations into their offerings.
Partner Content
Start Fast, Finish Faster
January 14, 2019
How quick simulations at the design concept stage can speed the entire product development process.
Dell Precision 3530: Plenty of Power to Go
January 1, 2019
This 15.6-in. system delivers great performance and long battery life.
Simulate Sooner
December 10, 2018
Getting everyone on the same page and moving in the same direction might be the most difficult aspect of implementing a simulation-led design strategy.
Get Smart About Product Design
December 10, 2018
The Industrial Internet of Things, digital twins and manufacturing simulation all stand to help engineers accelerate the design process.
Digital Design Technology: a New Dawn
November 12, 2018
Today, design engineers have access to affordable, photorealistic rendering, 3D animations and simulation, as well as immersive design technologies like augmented and virtual reality.
Latest News
RAPID+TCT 2019 Drives Additive Manufacturing to Next Level in Motor City
Thousands of attendees delve into 3D printing, the future of manufacturing, digital twins, data management and so much more.
Jabil Inks Additive Manufacturing Agreement to Supply Parts to Renault F1 Team
On-demand delivery of racecar parts for Renault F1 Team driven by expansion at certified Jabil 3D printing facilities worldwide.
ExOne Announces Kennametal as Inaugural Beta Customer for New X1 25PRO Production Machine
ExOne also announced a new material partnership program, as well as more collaboration with Sandvik Additive Manufacturing.
Behind the Scenes at Materialise in the Midwest
Factory tour at Michigan-based 3D printing production facility provides a peek at the company's innovations in the medical sector.
All posts