Ralf Hartmann of Airbus Defense & Space to Keynote ASSESS 2019 Congress
June 18, 2019
Hartmann's keynote presentation's title is "Multidisciplinary Integration Towards the Digital Twin."
Going Live with Real-Time Simulation
June 6, 2019
GPU-powered simulation advances democratization of simulation.
Simulation Transition: Meshing Nuts and Bolts
May 1, 2019
It's essential to understand the fundamentals of how to adjust a mesh to obtain accurate and reliable results.
Simulation Transition: Meshing and Elements
April 1, 2019
This month, we look at the array of elements and provide some insight into their application in the world of simulation analysis.
Bringing Order to AI Chaos with Blockchain
March 1, 2019
Investigating the use of blockchain to democratize artificial intelligence.
Transition to Simulation: Linear and Nonlinear Buckling
March 1, 2019
Buckling describes where structural failure can occur when compressive loads are applied to a slender structure.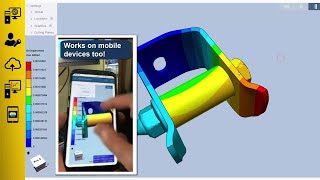 ANSYS Provides Path to Cloud HPC
February 20, 2019
ANSYS Cloud delivers on-demand cloud HPC access within the ANSYS portfolio to democratize simulation.
Transition to Simulation: Spectrum of FEA Analysis, Part 2
February 1, 2019
This month, we continue exploring the spectrum of FEA to include even more available tools. If you enjoy designing mechanical systems, you'll naturally want to take every opportunity to develop the most robust and well-tested products.
The Spectrum of FEA Analysis
January 1, 2019
This month's column explores the common swath of tools available inside the simulation toolbox.
Simulate Sooner
December 10, 2018
Getting everyone on the same page and moving in the same direction might be the most difficult aspect of implementing a simulation-led design strategy.
Part 3: Transition to Simulation Via Training
December 1, 2018
Training courses are a great place to start, but it's essential to know what you are getting up front. Following is the necessary core content for a simulation training course.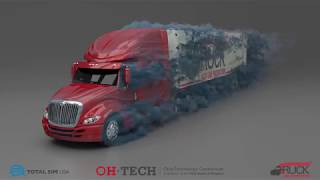 What Makes a Good Simulation App?
November 1, 2018
Simulation app makers weigh ease of use vs. functionality for specific uses cases.
Democratization in FEA
November 1, 2018
Most of the discussion on FEA democratization tends to focus on CAD-embedded FEA. The downside of making FEA software accessible by all is often stated as there may not be adequate understanding of the underlying principles of FEA.
Transition to Simulation Via Training, Part 2
November 1, 2018
Here's what core content is necessary in a simulation training course.
ASSESS Initiative Publishes its First Strategic Insight Paper 
October 25, 2018
The ASSESS initiative has been organized around a key set of themes associated with expanding the usage and benefit of engineering simulation. The ASSESS Initiative is planning on publishing Strategic Insight papers related to each of these themes, which will...
Latest News
Bright Cluster Manager Is Now Qualified Software Stack for Intel Select Solutions for Simulation & Modeling
Bright Cluster Manager is a commercial cluster management software designed to automate the process of installing, provisioning, configuring, managing, and...
AMUG Gives Out DINO Awards
Award recognizes experience and service.
Nextflow Software Introduces Nextflow Studio
This fluid simulation software lets engineers manage easily their simulation projects and provides a graphical user interface (GUI) based on...
Ralf Hartmann of Airbus Defense & Space to Keynote ASSESS 2019 Congress
Hartmann's keynote presentation's title is "Multidisciplinary Integration Towards the Digital Twin."
All posts