Simulation Transition: Meshing and Elements
April 1, 2019
This month, we look at the array of elements and provide some insight into their application in the world of simulation analysis.
Bringing Order to AI Chaos with Blockchain
March 1, 2019
Investigating the use of blockchain to democratize artificial intelligence.
Transition to Simulation: Linear and Nonlinear Buckling
March 1, 2019
Buckling describes where structural failure can occur when compressive loads are applied to a slender structure.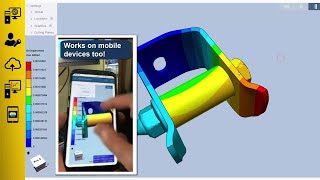 ANSYS Provides Path to Cloud HPC
February 20, 2019
ANSYS Cloud delivers on-demand cloud HPC access within the ANSYS portfolio to democratize simulation.
Transition to Simulation: Spectrum of FEA Analysis, Part 2
February 1, 2019
This month, we continue exploring the spectrum of FEA to include even more available tools. If you enjoy designing mechanical systems, you'll naturally want to take every opportunity to develop the most robust and well-tested products.
The Spectrum of FEA Analysis
January 1, 2019
This month's column explores the common swath of tools available inside the simulation toolbox.
Simulate Sooner
December 10, 2018
Getting everyone on the same page and moving in the same direction might be the most difficult aspect of implementing a simulation-led design strategy.
Part 3: Transition to Simulation Via Training
December 1, 2018
Training courses are a great place to start, but it's essential to know what you are getting up front. Following is the necessary core content for a simulation training course.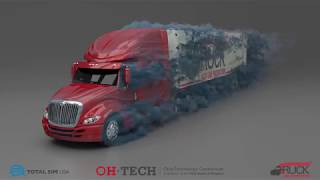 What Makes a Good Simulation App?
November 1, 2018
Simulation app makers weigh ease of use vs. functionality for specific uses cases.
Democratization in FEA
November 1, 2018
Most of the discussion on FEA democratization tends to focus on CAD-embedded FEA. The downside of making FEA software accessible by all is often stated as there may not be adequate understanding of the underlying principles of FEA.
Transition to Simulation Via Training, Part 2
November 1, 2018
Here's what core content is necessary in a simulation training course.
ASSESS Initiative Publishes its First Strategic Insight Paper 
October 25, 2018
The ASSESS initiative has been organized around a key set of themes associated with expanding the usage and benefit of engineering simulation. The ASSESS Initiative is planning on publishing Strategic Insight papers related to each of these themes, which will...
A Beginner's Guide to Simulation, Part 1
October 1, 2018
Primed with the resources and fundamentals of how to get started, now it's time to sign up for a training course and dive into simulation.
ASSESS 2018 Congress Adds "Notes From the Front" Sessions
September 19, 2018
At ASSESS 2018, each session is made up of multiple 15-minute quick presentations from industry leaders on experiences related to involvement or support of the simulation revolution.
Sponsored Content
Introduction to Engineering Simulation for Non-Specialists
August 23, 2018
Simulation democratization means that analysis-driven design workflows are in your future. Here's a training course on the fundamentals.
Latest News
Hexagon Releases Latest Update of EDGECAM
New release supports fast 5-axis machining tools; software features barrel cutter support and new gun drilling cycle.
Systems Engineering Software Update Advances Multidiscipline Simulation
Siemens PLM Software releases a full plate of new features in Simcenter Amesim 2019.1. 
Sponsored Content
Editor's Pick: Multi-domain Systems Analysis Just Got Easier
Siemens PLM Software updates Simcenter Amesim with new features in four broad categories.
Researchers Freeze-Print Graphene Battery Anodes
A team at Kansas State University used a freeze printing approach to create sodium ion batteries with hybrid graphene aerogels.
All posts