Top Story
Air Force Readies Rapid Parts Replacement for Takeoff
February 21, 2019
The USAF is exploring how to leverage DLP 3D printing technology as a lean alternative to producing and inventorying legacy parts.
Desktop Metal Launches ETEC 3D Printer Brand
February 10, 2022
ETEC is a new AM 2.0 brand launched from the assets of EnvisionTEC, according to Desktop Metal.
Nano Dimension to Unveil Fabrica 2.0 System
September 3, 2021
Micro Additive Manufacturing System to be available at RAPID + TCT 2021 show.
Essentium to Acquire Collider
July 20, 2021
Goal is to advance digital light processing 3D printing technology.
Sponsored Content
Comparing SLA, DLP and PμSL
June 28, 2021
In this paper, we will compare laser-based SLA, Digital Light Processing (DLP) and Projection Micro Stereolithography (PμSL) and how each compare with the below factors.
Anycubic Launches 3D Printers at TCT Show 
June 1, 2021
The 3D printer maker targets technological innovation across the light curing 3D printer sector.
Adaptive3D Partners with EnvisionTEC
April 16, 2021
Goal is to deliver additive manufacturing elastomer solutions at scale.
3D Printing Start-up Fortify Secures $10M in Series A Funding Led By Accel
July 29, 2019
The funding will support the launch of Fortify's Discovery Partner Program and the growth of the Fortify team.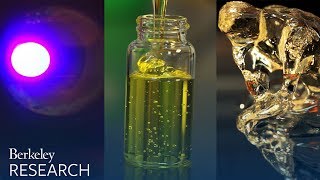 UC Berkeley Demonstrates 'All at Once' 3D Printing
February 25, 2019
New system uses light to create solid objects in a matter of minutes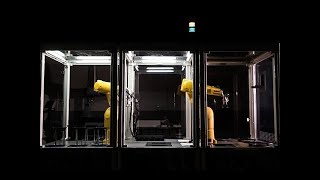 Air Force Readies Rapid Parts Replacement for Takeoff
February 21, 2019
The USAF is exploring how to leverage DLP 3D printing technology as a lean alternative to producing and inventorying legacy parts.
Editor's Pick: DLP Printers Deploy 4M Pixel Projector
January 2, 2019
Pixel-tuning artificial intelligence boosts digital light processing to deliver high-quality 3D prints, EnvisionTEC says.
AI-Tuned 3D Printers
January 2, 2019
Artificial intelligence-based pixel-tuning said to deliver high-quality 3D parts.
Sponsored Content
Roland monoFab™ Series ARM-10 Desktop 3D Printer
October 1, 2014
The included monoFab Player AM software provides 3D printing from STL files and features automatic functions such as healing that corrects gaps in 3D data, simplifies meshes, and generates supports.
Latest News
Quick Snapshot of NAFEMS Americas Regional Conference
Event covered range of topics in the simulation space, including electrification, autonomous vehicles and diversity in simulation organizations.
Nuts and Bolts of NAFEMS' Acquisition of ASSESS
Two leaders of respective simulation organizations sit down to discuss details of NAFEMS acquisition.
TriMech and Solid Solutions Unite
The merger creates a strategic transatlantic technology and solutions partnership for the advanced design, engineering and manufacturing sectors.
3D Systems & EMS-GRILTECH Enter Strategic Partnership
Leveraged combined expertise to introduce DuraForm PAx Natural— a material available for all Selective Laser Sintering platforms.
All posts