Top Story
Weaving Materials into the Design Workflow
January 1, 2019
Advances in materials science offer promises of part quality improvement at the microstructure level.
Boothroyd Dewhurst Releases DFMA 2019 Software
January 11, 2019
DFMA software uses an intuitive question-and-answer interface that identifies opportunities for cost reduction in a product.
Hexagon Aims to Strengthen Smart Factory Position with Acquisition of Etalon
January 8, 2019
Etalon's solutions continuously monitor and initiate compensation of machine tools, measuring machines, robots and structures to ensure the dimensional accuracy of manufactured parts. 
Zigbee Alliance and Thread Group Release Dotdot over Thread Specification
January 8, 2019
Dotdot over Thread reportedly gives product developers low-power IP connectivity and the interoperability of a widely adopted IoT language.
Granta MI Version 12 Now on Shelves
January 3, 2019
Software contains new features for additive manufacturing, compliance, product lifecycle management support and more.
Weaving Materials into the Design Workflow
January 1, 2019
Advances in materials science offer promises of part quality improvement at the microstructure level.
Sponsored Content
Simulation and Test Solutions for the Holistic Digital Twin
January 1, 2019
Engineer your innovations with SimcenterTM.
Digital Product Design and Development Predictions
December 17, 2018
To explore how new digital technologies will affect product development in 2019, we sought input on how data, connectivity, embedded design and human factors will shape the future of design engineering.
IIC Announces Results for Smart Manufacturing Connectivity
November 28, 2018
There's easy integration of manufacturing and IT systems for advanced analytics.
Trend Micro Research Uncovers Lack of IoT Security Awareness
November 19, 2018
Only 14% of respondents say they have complete organizational awareness of IoT threats; 37% claimed they are not always able to define their security needs before implementing IoT solutions.
Authentise Teams with Autodesk for Additive Workflow
November 19, 2018
It is collaborating with Autodesk to release an integration that makes use of Autodesk's Netfabb software with Authentise's additive workflow management tools.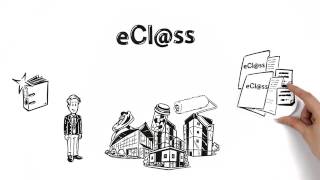 Teamcenter Embraces
[email protected]
as Linqua Franca
November 14, 2018
Support for classification standard to promote data exchange and the digital twin.
3YOURMIND's Agile Manufacturing Execution System Features Direct Integration with AM Ordering
November 8, 2018
3YOURMIND presents a new product, an AM software that automatically recommends production schedules based on ordered parts.
CoreTechnologie Integrates 3D Master Technology into its Tools
November 6, 2018
Native CAD models including dimensions and tolerances can be converted and also displayed with all specific functions of the model based definition technology.
Siemens' Teamcenter Now Supports
[email protected]
Standard to Streamline Data Exchange
November 2, 2018
Support for
[email protected]
makes it easier for customers on Siemens' digital innovation platform to manage supply chain complexity. A standard taxonomy with a single thread for digital data exchange helps create no loss of information in the design and...
Greenlight Guru Announces New Integration with Jira Software
November 2, 2018
Quality management software platform for medical device companies now integrates with issue and project tracking tool.
Latest News
Sponsored Content
Editor's Pick: Machine Learning Boosts Modeling Methods
Automating your simulation workflows can help speed optimal design discovery.
Process Integration and Design Optimization Platform Updated
Optimus Rev. 2018.1 introduces modeling methods augmented with machine learning
Hensoldt Purchases Nano Dimension DragonFly Pro System
Early DragonFly Adopter Hensoldt uses Nano Dimension's precision additive manufacturing platform for printed...
Soler & Palau selects CORTIME for Design Exploration in SolidWorks
Soler & Palau is immersed in the development of efficient ventilation products and systems into...
All posts