Top Story
Making Connections for Digital Thread
January 4, 2021
APIs and data standards help PLM move forward and break down information silos.
Making Connections for Digital Thread
January 4, 2021
APIs and data standards help PLM move forward and break down information silos.
Microsoft, Rockwell Automation Bridge Design and Maintenance
October 6, 2020
Edge-to-cloud solutions will connect development, operations and maintenance teams in a single data environment.
Fictiv's Digital Manufacturing Ecosystem Delivers Radical Transparency Features
September 3, 2020
Radical transparency provides visibility into manufacturing processes to ensure quality and mitigate risk for those who cannot visit factory floors during COVID-19, company says.
Siemens and eQ Technologic deliver Data-as-a-Service
September 1, 2020
Siemens expands strategic partnership with eQ Technologic.
Siemens, SAP Team on Digital Transformation
July 14, 2020
Integration will link PLM, supply chain, asset management functions.
Aras Tightens Up the Digital Thread
July 8, 2020
Dynamic Product Navigation lets users visually display product data based on business attributes for greater context.
Aras Introduces Dynamic Product Navigation for 3D Interaction with the Digital Thread
July 1, 2020
Dynamic Product Navigation is available across the platform to support the entire enterprise beyond product development.
PLM Road Map & PDT Fall 2020 to Run as Virtual Event
June 29, 2020
After 26 years as an "in-person" event, this PLM event will take place virtually in November.
Roadmap Holds the Key to Maximizing PLM's Value
March 24, 2020
A successful PLM strategy requires a clear picture of how to optimize the technology to achieve real enterprise value.
Centric Software Launches Quick-Start Collaboration Packages
March 20, 2020
Company aims to help companies manage remote work and team collaboration in the face of market disruption.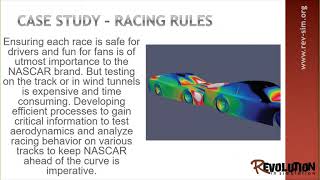 Digital Thread Latest Chapter in Rev-Sim Content Lineup
March 13, 2020
Independent organization expands coverage of key simulation topics as part of its mission to help democratize analysis-led design.
Dassault Systèmes Launches "The Only Progress is Human" to Inspire Solutions to Major Global Challenges
February 27, 2020
Company says the effort is a global initiative to increase awareness of current societal and environmental challenges, and to inspire people to use the virtual world to imagine sustainable innovations for a better future.
Aras Licenses Platform to ANSYS in Strategic OEM Deal
January 14, 2020
Partnership designed to enable better processes and data management of simulations for digital thread traceability across the lifecycle.
Rockwell Automation and ANSYS Set up Strategic Partnership
November 21, 2019
Companies that target industrial automation and simulation help customers realize better business outcomes through simulation-based digital twins.
Will Robots Find a Place in the Smart Home?
November 1, 2019
For developers and engineers, emerging "social robot" applications are still a work in progress.
Latest News
Walkinshaw Andretti United Taps Into 3D Printing to Prep for 2021 Supercar Championship
Company joins forces with TCL Hofmann and Stratasys to Fused Deposition Modeling 3D printing solution for customized prototyping, tooling and...
Simcenter STAR-CCM+ 2021.1 Out Now
Company to host virtual launch event of Simcenter STAR-CCM+ 2021.1 on March 9, live on LinkedIn.
What's New in Altair EDEM 2021?
The latest version of Altair EDEM has now been released.
Roboze Enters U.S. Market to Support Energy, Aerospace and Mobility Supply Chains
New Houston headquarters positions the company to meet U.S. domestic customer demand for high-performing manufacturing solutions for end-use applications.
All posts