Top Story
Contest Helps Spur Student Curiosity in STEM
June 1, 2019
Student Design Competition Profile: BEST Robotics
Contest Helps Spur Student Curiosity in STEM
June 1, 2019
Student Design Competition Profile: BEST Robotics
Omron Helps University of Houston Engineering Students Enhance Skills with New Design and Robotics Laboratory
May 30, 2019
Omron Foundation, the charitable arm of the U.S.-based operations of industrial automation solutions provider Omron, donated a new laboratory complete with workstations and equipment.
Competition Embodies Spirit of "the New Polytechnic"
May 1, 2019
The Department of Mechanical, Aerospace and Nuclear Engineering at Rensselaer Polytechnic Institute (RPI) hosts a student design competition to help students explore how to develop "creative solutions to real-world problems."
Altair Invites Students to Participate in Electromagnetic Simulation Competition
April 23, 2019
Undergraduate and post-graduate students who have worked on a supervised project in EM engineering are invited to submit an innovative solution to an EM problem.
ASSESS Initiative Says it Made Impression at COFES 2019
April 23, 2019
 ASSESS Initiative's presence included active participation in the program by ASSESS Initiative advocates including Joe Walsh, Andreas Vlahinos, Peter Thorne, Linda Lokay, and Karen Caswelch. 
Aras Partners with Institute for Process Excellence
April 11, 2019
Goal is to power sustainable digital transformation strategies.
Workforce of the Future
April 1, 2019
Some firms turn to internship and apprenticeship programs to develop the tech talent they need.
Building Student Teamwork Via Robotics
April 1, 2019
Next-Gen Engineers Student Design Competition Profile: VEX IQ Challenge Next Level
Altium Launches "Altium Academic Programs"
March 25, 2019
Programs offer free and low-cost software and support to students and educators, empowering the next generation of PCB designers and engineers.
America Makes Announces Its Second Satellite Center to be Located at Texas A&M University
March 23, 2019
The objective of the America Makes Satellite Center model is to extend the reach of the existing America Makes mission by expanding its current regional, industrial, and technological footprint.
AMUG Picks 2019 Scholarship Recipients
March 18, 2019
Dr. Wenchao Zhou and Victoria Sears to be honored at AMUG 2019.
Event Sparks Student Interest in Solar Energy
March 1, 2019
Student Design Competition Profile: Solar Splash 2019
The Franklin Institute and TE Connectivity Collaborate on Tech Studio
February 21, 2019
Partnership connects the development and facilitation of interactive exhibit space with hands-on design and engineering workshops.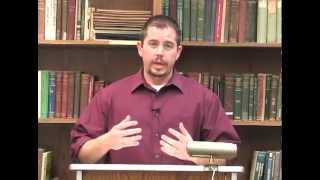 Lockheed Martin Shines Spotlights on Engineering Ethics
January 29, 2019
Aerospace giant teams with University of Illinois to host competition aimed at introducing the real-world implications of engineering ethics to undergraduate students.
Designing for Environmental Sustainability
January 1, 2019
The Biomimicry Institute's Global Design Challenge
Latest News
HxGN Live 2019: Forging a Path in the Data Forest
At its annual conference HxGN Live, Hexagon executives propose finding intelligence in manufacturing data as the way to gain competitive...
Unrivaled Compute Power in a 15-in. Mobile Workstation
Among the new systems, the ThinkPad P53 is a powerful 15-in. mobile workstation, offering the power of the NVIDIA Quadro...
Editor's Pick: Tensor Cores and Real-time Ray Tracing Go Mobile
Lenovo introduces high-end versatility in a 15-in. mobile workstation. 
ExOne Initiatives Target Industrial 3D Printing
ExOne debuts industrial 3D sand printer; partners with Siemens; announces marketing initiative with new website.
All posts