Top Story
New NVIDIA Processor for Autonomous Vehicles
April 20, 2021
NVIDIA DRIVE Atlan is an AI-enabled system on a chip.
DE Editors' Chat: NVIDIA GTC Fall, Autonomous Cars on Campuses, Haptic Devices at AWE, and More
December 10, 2021
DE Editors discuss news from NVIDIA GTC Fall, Autonomous Cars on Campuses, Haptic Devices at AWE, and More
New NVIDIA Processor for Autonomous Vehicles
April 20, 2021
NVIDIA DRIVE Atlan is an AI-enabled system on a chip.
NVIDIA Unveils New Ampere Architecture GPUs 
October 7, 2020
New NVIDIA RTX A6000 and NVIDIA A40 GPUs accelerate rendering, AI, VR/AR and compute workloads for millions of artists, designers and engineers.
GTC: NVIDIA Omniverse Enables Real-Time, Virtual Collaboration
October 7, 2020
New Omniverse platform enters open beta; NVIDIA announces DPU products.
NVIDIA Announces GTC 2020 Keynote with CEO Jensen Huang Set for May 14
April 24, 2020
Huang will highlight the company's innovations in artificial intelligence, high-performance computing, data science, autonomous machines, health care and graphics.
BOXX Introduces New NVIDIA-Powered Data Center System and More at GTC Digital
March 27, 2020
Multiple NVIDIA Quadro GPUs accelerate high-performance computing applications.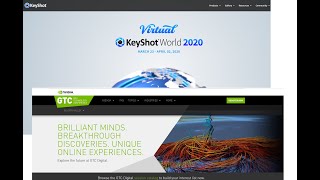 NVIDIA GTC and KeyShot World Go Virtual, 3D Printing Rushes to Produce PPE, More
March 26, 2020
Tech conferences switch to virtual events under lockdown, additive manufacturers spring into action to fight virusoutbreak
GTC Digital Draws 25K Registration, and Growing
March 19, 2020
GPU event switches to digital due to Coronavirus concerns, draws 25K registration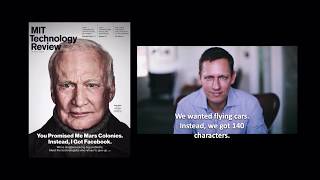 DE Video News Roundup for 2020 March 13
March 11, 2020
Tradeshows cancelled due to Corona virus outbreak, Big Compute 20 tackles big issues, GPU report published, more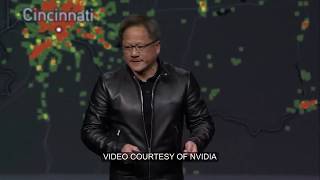 Video News Roundup: Epic Games' $100 Million Grant, NVIDIA's Workstation for Data Science
April 5, 2019
News from NVIDIA, TechSoft's HOOPS 2019 and Epic Games in this edition of DE's video roundup.
Prelude to GTC: Design Software That Mimics the Way You Think and Work
April 13, 2017
NVIDIA GTC 2016: The GPU Wants to Accelerate VR, AI and Big Data Analysis
April 11, 2016
Prelude to GTC: Are You Ready for the Era of Serious VR?
April 4, 2016
Prelude to GTC: VR is No Longer Just for Fun and Games
March 4, 2016
Latest News
IMAGINiT Launches Clarity 2023
This enterprise-level suite of products can improve architecture, engineering and construction firms' advances in process automation.
Morf3D and Constellium Ink Joint Additive Manufacturing Program
Constellium's Aheadd CP1 offers benefits including thermal and electrical conductivity approaching that of pure aluminium, the company reports.
JIE USA Debuts 3D CAD Configurator Built by CADENAS
Motor and drive manufacturer unveils tool for on-demand, online design and product selection.
HP Shares New Platform Professional Services Updates
During RAPID + TCT, HP debuted new products and solutions.
All posts