Hexagon Shows Off New Metrology Grade 3D Scanning Laser Tracker at RAPID + TCT 2019
May 20, 2019
Hexagon's Joel Martin, product manager of the Laser Tracker product line, will also present "Laser Scanning from Macro to Micro: What to Use, Where and Why" on May 22, at 2 p.m. in the AM Technical Insights Forum track.
Hexagon's Manufacturing Intelligence Division Breaks Ground on New Center in Detroit Area
May 7, 2019
Hexagon's Manufacturing Intelligence division is constructing a new expansion project on a site in Novi, MI, slated for completion in the fall of 2019.
Hexagon Hosts the MSC Software Global User's Conference at HxGN LIVE
May 3, 2019
Conference program features MSC Software's engineering and simulation solutions.
Editor's Picks: April 25-May 1, 2019
May 2, 2019
One of the picks will be chosen as DE's Editor's Pick of the Week.
Editor's Picks: April 18-24, 2019
April 25, 2019
One of the picks will be chosen as DE's Editor's Pick of the Week.
Hexagon Releases Latest Update of EDGECAM
April 25, 2019
New release supports fast 5-axis machining tools; software features barrel cutter support and new gun drilling cycle.
eXstream Engineering and Volume Graphics Collaborate on Mechanical Simulation of Materials
March 15, 2019
The combined use and the interfaces between the software solutions of e-Xstream and Volume Graphics allow companies active in developing and producing fiber compound components to optimize manufacturing parameters.
Editor's Picks: February 28 to March 6, 2019
March 8, 2019
One of the picks will be chosen as DE's Editor's Pick of the Week.
Hexagon Launches new Laser Tracker Line
March 7, 2019
The ATS600 Metrology-Grade Scanning Laser Tracker provides 3D scanning functionality.
Bringing Order to AI Chaos with Blockchain
March 1, 2019
Investigating the use of blockchain to democratize artificial intelligence.
Hexagon Kicks off Production Software Business
January 8, 2019
Vero Software, FASys and SPRING Technologies unite under Hexagon brand to strengthen product offerings.
Hexagon Aims to Strengthen Smart Factory Position with Acquisition of Etalon
January 8, 2019
Etalon's solutions continuously monitor and initiate compensation of machine tools, measuring machines, robots and structures to ensure the dimensional accuracy of manufactured parts.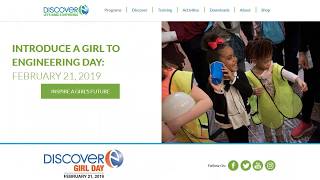 DE News Roundup: November 2, 2018
November 2, 2018
MIT launches online experiment to add human perspective on AI training for self-driving cars, Hexagon buys Bricsys, known for DWG-compatible BricsCAD, ANSYS launches new app store, and more.
Hexagon Acquires Bricsys
October 23, 2018
Hexagon reshapes the drafting marketplace with Bricsys acquisition.
Editor's Picks: Oct. 11-17, 2018
October 19, 2018
One of the picks will be chosen as DE's Editor's Pick of the Week.
Latest News
RAPID+TCT 2019 Drives Additive Manufacturing to Next Level in Motor City
Thousands of attendees delve into 3D printing, the future of manufacturing, digital twins, data management and so much more.
Jabil Inks Additive Manufacturing Agreement to Supply Parts to Renault F1 Team
On-demand delivery of racecar parts for Renault F1 Team driven by expansion at certified Jabil 3D printing facilities worldwide.
ExOne Announces Kennametal as Inaugural Beta Customer for New X1 25PRO Production Machine
ExOne also announced a new material partnership program, as well as more collaboration with Sandvik Additive Manufacturing.
Behind the Scenes at Materialise in the Midwest
Factory tour at Michigan-based 3D printing production facility provides a peek at the company's innovations in the medical sector.
All posts