Top Story
MSI Does It Again
December 30, 2021
MSI delivers another powerful mobile system in the MSI WS66 11UMT-220US.
MSI Does It Again
December 30, 2021
MSI delivers another powerful mobile system in the MSI WS66 11UMT-220US.
Workstations in 2022: Lessons Learned From Pandemic
December 15, 2021
New work setups require more data processing and peripheral support capabilities.
Editor's Pick: Hybrid Core Design Powers Next-Gen Computing
November 10, 2021
Velocity Micro Raptor Z55 performance desktop includes the new 12th-gen Intel Core processors and an updated Intel Z690 motherboard.
Velocity Micro Offers 12th Gen Intel Core Powered Desktops
October 29, 2021
With Intel's new processors, Velocity Micro's Raptor Z55 becomes a powerful gaming PC, company says.
Match the Workstation to the Workload
July 23, 2021
As engineers return to the office, many firms are re-evaluating their computing requirements.
Altair Unveils Thea Render Version 3
April 9, 2021
Product includes new features, workflow enhancements and speed improvements.
Intel Embree Wins Scientific and Technical Academy Award
February 8, 2021
Intel's open-source ray-traced rendering application Embree impressed the Academy of Motion Picture Arts and Sciences
California Manufacturers & Technology Association (CMTA) Launches Marketplace for PPE
June 29, 2020
Autodesk, Intel Join Effort to Reboot Manufacturing in California
DE Podcast: Analyst Jon Peddie Explains COVID-19's Effect on the GPU Market
June 4, 2020
JPR releases graphics market report for 2020 Q1, shipments down, growth blunted by Coronavirus and shutdowns
Russian Scientists Use Supercomputer to Tackle COVID-19
April 3, 2020
An international research team uses recently upgraded HPC system to develop diagnostics and treatment against COVID-19.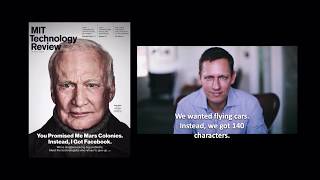 DE Video News Roundup for 2020 March 13
March 11, 2020
Tradeshows cancelled due to Corona virus outbreak, Big Compute 20 tackles big issues, GPU report published, more
Big Compute 20: Tackling the Big Issues for a Better Future
March 2, 2020
HPC service provider Rescale and partners host conference on use of high performance computing
Getting Graphic
December 1, 2019
Intel is joining the discrete GPU market. Here's how to follow the latest news and announcements from the chipmaker.
Velocity Micro Announces Immediate Availability of Revamped Product Line
November 27, 2019
New processors from both AMD and Intel represent significant enhancements to Velocity Micro's product line, according to company.
EUROCOM Sky X4C Mobile Supercomputer Features Intel Core Special Edition Processor
November 18, 2019
Combined with 16-way multitasking support powered by eight cores via Intel Hyper-Threading Technology, the Intel i9-9900KS Special Limited Edition can help users handle demanding workloads.
Latest News
Editor's Pick: New high-peformance workstation GPU
NVIDIA RTX A4500 available from PNY.
CareAR Acquires MagicLens
MagicLens, a 3D visualization and augmented reality platform, is bought by CareAR, a Xerox company.
Lockheed Martin Space Picks ESTECO's VOLTA for Framework
Developed by ESTECO, VOLTA is a server-based, enterprise platform for Simulation Process and Data Management (SPDM) and design optimization.
Schaeffler Standardizes AM to Make It Production-Part Ready
Siemens AM Network to serve as the standard platform for streamlining entire AM order-to-delivery processes.
All posts