Top Story
Matching Engineering to the Workstation
June 30, 2022
When selecting from among the new, high-powered engineering workstations on the market, it is all about the workflow.
Matching Engineering to the Workstation
June 30, 2022
When selecting from among the new, high-powered engineering workstations on the market, it is all about the workflow.
Design Software, Workstation, and 3D Printing Firms Join the Business Exodus from Russia
March 7, 2022
Autodesk, Siemens, NVIDIA among big names cutting ties or suspending operations in Russia
Energy-Efficient Computing: Pipe Dream or Possibility?
February 17, 2022
There are no simple answers in defining energy efficiency for workstations and servers.
MSI Does It Again
December 30, 2021
MSI delivers another powerful mobile system in the MSI WS66 11UMT-220US.
Workstations in 2022: Lessons Learned From Pandemic
December 15, 2021
New work setups require more data processing and peripheral support capabilities.
Editor's Pick: Hybrid Core Design Powers Next-Gen Computing
November 10, 2021
Velocity Micro Raptor Z55 performance desktop includes the new 12th-gen Intel Core processors and an updated Intel Z690 motherboard.
Velocity Micro Offers 12th Gen Intel Core Powered Desktops
October 29, 2021
With Intel's new processors, Velocity Micro's Raptor Z55 becomes a powerful gaming PC, company says.
Match the Workstation to the Workload
July 23, 2021
As engineers return to the office, many firms are re-evaluating their computing requirements.
Altair Unveils Thea Render Version 3
April 9, 2021
Product includes new features, workflow enhancements and speed improvements.
Intel Embree Wins Scientific and Technical Academy Award
February 8, 2021
Intel's open-source ray-traced rendering application Embree impressed the Academy of Motion Picture Arts and Sciences
California Manufacturers & Technology Association (CMTA) Launches Marketplace for PPE
June 29, 2020
Autodesk, Intel Join Effort to Reboot Manufacturing in California
DE Podcast: Analyst Jon Peddie Explains COVID-19's Effect on the GPU Market
June 4, 2020
JPR releases graphics market report for 2020 Q1, shipments down, growth blunted by Coronavirus and shutdowns
Russian Scientists Use Supercomputer to Tackle COVID-19
April 3, 2020
An international research team uses recently upgraded HPC system to develop diagnostics and treatment against COVID-19.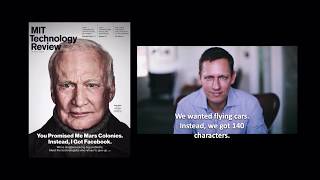 DE Video News Roundup for 2020 March 13
March 11, 2020
Tradeshows cancelled due to Corona virus outbreak, Big Compute 20 tackles big issues, GPU report published, more
Big Compute 20: Tackling the Big Issues for a Better Future
March 2, 2020
HPC service provider Rescale and partners host conference on use of high performance computing
Latest News
Quick Snapshot of NAFEMS Americas Regional Conference
Event covered range of topics in the simulation space, including electrification, autonomous vehicles and diversity in simulation organizations.
Nuts and Bolts of NAFEMS' Acquisition of ASSESS
Two leaders of respective simulation organizations sit down to discuss details of NAFEMS acquisition.
TriMech and Solid Solutions Unite
The merger creates a strategic transatlantic technology and solutions partnership for the advanced design, engineering and manufacturing sectors.
3D Systems & EMS-GRILTECH Enter Strategic Partnership
Leveraged combined expertise to introduce DuraForm PAx Natural— a material available for all Selective Laser Sintering platforms.
All posts