Top Story
Hyperconvergence Promises HPC Democratization
November 1, 2018
IT component centralization brings promise for AI and deep learning applications.
Velocity Micro Announces Immediate Availability of Revamped Product Line
November 27, 2019
New processors from both AMD and Intel represent significant enhancements to Velocity Micro's product line, according to company.
EUROCOM Sky X4C Mobile Supercomputer Features Intel Core Special Edition Processor
November 18, 2019
Combined with 16-way multitasking support powered by eight cores via Intel Hyper-Threading Technology, the Intel i9-9900KS Special Limited Edition can help users handle demanding workloads.
TYAN's Entry Server Platforms Add Support for New Intel Xeon E-2200 Processors
November 4, 2019
The new Intel Xeon E-2200 processor has up to eight cores and 16 threads and up to 5 GHz Intel Turbo Boost Technology frequency.
Editor's Picks: Oct. 24-30, 2019
October 31, 2019
One of the picks will be chosen as DE's Editor's Pick of the Week.
Editor's Pick: New 1U Server for HPC Features Cascade Lake Xeon and Tesla GPU
June 12, 2019
Microway NumberSmasher 1U 4 GPU Single Socket Server comes ready for the most demanding engineering tasks. 
HP Launches New Workstation Technology
April 8, 2019
Z by HP workstations to deliver faster experiences powered by Intel Xeon Scalable processors, Intel Optane DC Persistent Memory and HP partners, including AVID and RED Digital Cinema.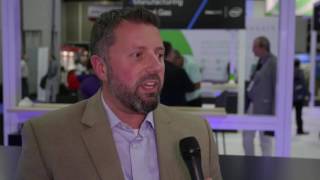 Sponsored Content
See Biomolecules Clearly
November 9, 2018
HPC helps researchers visualize molecular processes in high resolution.
HPC Transforms Healthcare
November 9, 2018
Opportunities abound for HPC in healthcare and life sciences.
Hyperconvergence Promises HPC Democratization
November 1, 2018
IT component centralization brings promise for AI and deep learning applications.
Xi MTower PCIe Workstation: An Overclocked Performance Champ
October 1, 2018
DE takes a look at the latest version of the @Xi Computer Xi MTower PCIe, their top-of-the-line workstation.
@Xi PowerGo XT Laptop Debuts as its Latest CAD Workstation
September 17, 2018
@Xi PowerGo XT laptop features NVIDIA Quadro graphics and Intel Core i7-8086K processors. It is expandable to 64GB DDR4 RAM and up to a 2TB fast SSD M.2 PCIe.
Lenovo ThinkPad P52s: Thin, Lightweight and Affordable
September 1, 2018
A new P-series mobile workstation for on-the-go professionals.
Determinism on the Shop Floor
September 1, 2018
Access to cloud resources enables manufacturers to leverage modern analytics for system optimization and predictive maintenance.
Origin PC M-Class Workstation a Top Performer
August 1, 2018
Origin PC, a Florida-based system integrator, makes an excellent workstation.
Speeding Up Simulation
August 1, 2018
Simulation software providers are embracing the potential of GPUs to provide faster results and visualization.
Latest News
Dassault Systèmes' 3DEXPERIENCE Lab Consolidates Global Network
Fifteen new disruptive projects and startups from Belgium, China, France, India, South Africa and the U.S. join the 3DEXPERIENCE...
Altair Accelerator Powers Design for High-Speed Data Delivery
Inphi speeds time-to-market using hyperefficient workflow management and performance optimization from Altair.
SPACE 3D Launches and Makes Large-Scale SLA 3D Printing Affordable for Everyone
Now, beginners, hobbyists and professionals can achieve fast, high-resolution and large-scale SLA 3D printing.
Jay Leno's Garage Gets 3D Printing Part Boost
The ability to churn out on-demand 3D custom parts helps keep classic cars on the road.
All posts