Top Story
Big Compute 20: Tackling the Big Issues for a Better Future
March 2, 2020
HPC service provider Rescale and partners host conference on use of high performance computing
California Manufacturers & Technology Association (CMTA) Launches Marketplace for PPE
June 29, 2020
Autodesk, Intel Join Effort to Reboot Manufacturing in California
DE Podcast: Analyst Jon Peddie Explains COVID-19's Effect on the GPU Market
June 4, 2020
JPR releases graphics market report for 2020 Q1, shipments down, growth blunted by Coronavirus and shutdowns
Russian Scientists Use Supercomputer to Tackle COVID-19
April 3, 2020
An international research team uses recently upgraded HPC system to develop diagnostics and treatment against COVID-19.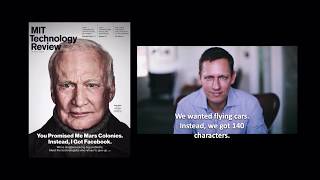 DE Video News Roundup for 2020 March 13
March 11, 2020
Tradeshows cancelled due to Corona virus outbreak, Big Compute 20 tackles big issues, GPU report published, more
Big Compute 20: Tackling the Big Issues for a Better Future
March 2, 2020
HPC service provider Rescale and partners host conference on use of high performance computing
Getting Graphic
December 1, 2019
Intel is joining the discrete GPU market. Here's how to follow the latest news and announcements from the chipmaker.
Velocity Micro Announces Immediate Availability of Revamped Product Line
November 27, 2019
New processors from both AMD and Intel represent significant enhancements to Velocity Micro's product line, according to company.
EUROCOM Sky X4C Mobile Supercomputer Features Intel Core Special Edition Processor
November 18, 2019
Combined with 16-way multitasking support powered by eight cores via Intel Hyper-Threading Technology, the Intel i9-9900KS Special Limited Edition can help users handle demanding workloads.
TYAN's Entry Server Platforms Add Support for New Intel Xeon E-2200 Processors
November 4, 2019
The new Intel Xeon E-2200 processor has up to eight cores and 16 threads and up to 5 GHz Intel Turbo Boost Technology frequency.
Editor's Picks: Oct. 24-30, 2019
October 31, 2019
One of the picks will be chosen as DE's Editor's Pick of the Week.
Editor's Pick: New 1U Server for HPC Features Cascade Lake Xeon and Tesla GPU
June 12, 2019
Microway NumberSmasher 1U 4 GPU Single Socket Server comes ready for the most demanding engineering tasks. 
HP Launches New Workstation Technology
April 8, 2019
Z by HP workstations to deliver faster experiences powered by Intel Xeon Scalable processors, Intel Optane DC Persistent Memory and HP partners, including AVID and RED Digital Cinema.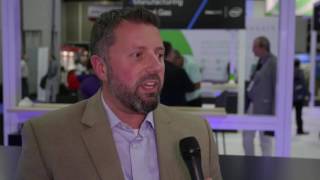 Sponsored Content
See Biomolecules Clearly
November 9, 2018
HPC helps researchers visualize molecular processes in high resolution.
HPC Transforms Healthcare
November 9, 2018
Opportunities abound for HPC in healthcare and life sciences.
Hyperconvergence Promises HPC Democratization
November 1, 2018
IT component centralization brings promise for AI and deep learning applications.
Latest News
AMD, Lenovo Introduce 64-Core Workstation
Leonovo P620 poweredy by Ryzen Threadripper PRO Processor
HP Donates D300e BioPrinters to NGOs, Universities, and Research Institutions
Company also donates $100,000 (US) to Spanish National Research Council (CSIC) through the HP Foundation to research possible treatments for the...
Zuken Releases CR-8000 2020 for Electronic Design
3D multi-board EDA environment features enhancements to schematic design, integration with Keysight and Ansys.
A Head for Reverse Engineering
Eco-friendly plant holder designer teams with Exact Metrology on reverse engineering project.
All posts