Top Story
Hyperconvergence Promises HPC Democratization
November 1, 2018
IT component centralization brings promise for AI and deep learning applications.
Editor's Pick: New 1U Server for HPC Features Cascade Lake Xeon and Tesla GPU
June 12, 2019
Microway NumberSmasher 1U 4 GPU Single Socket Server comes ready for the most demanding engineering tasks. 
HP Launches New Workstation Technology
April 8, 2019
Z by HP workstations to deliver faster experiences powered by Intel Xeon Scalable processors, Intel Optane DC Persistent Memory and HP partners, including AVID and RED Digital Cinema.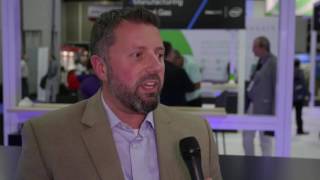 Sponsored Content
See Biomolecules Clearly
November 9, 2018
HPC helps researchers visualize molecular processes in high resolution.
HPC Transforms Healthcare
November 9, 2018
Opportunities abound for HPC in healthcare and life sciences.
Hyperconvergence Promises HPC Democratization
November 1, 2018
IT component centralization brings promise for AI and deep learning applications.
Xi MTower PCIe Workstation: An Overclocked Performance Champ
October 1, 2018
DE takes a look at the latest version of the @Xi Computer Xi MTower PCIe, their top-of-the-line workstation.
@Xi PowerGo XT Laptop Debuts as its Latest CAD Workstation
September 17, 2018
@Xi PowerGo XT laptop features NVIDIA Quadro graphics and Intel Core i7-8086K processors. It is expandable to 64GB DDR4 RAM and up to a 2TB fast SSD M.2 PCIe.
Lenovo ThinkPad P52s: Thin, Lightweight and Affordable
September 1, 2018
A new P-series mobile workstation for on-the-go professionals.
Determinism on the Shop Floor
September 1, 2018
Access to cloud resources enables manufacturers to leverage modern analytics for system optimization and predictive maintenance.
Origin PC M-Class Workstation a Top Performer
August 1, 2018
Origin PC, a Florida-based system integrator, makes an excellent workstation.
Speeding Up Simulation
August 1, 2018
Simulation software providers are embracing the potential of GPUs to provide faster results and visualization.
Autodesk Fusion 360: All-In-One Modeling
August 1, 2018
Fusion 360 connects product development in a single cloud-based platform.
ISC Conference: Fast Growth in High-Performance Computing Despite Challenges
July 9, 2018
Word at the ISC Supercomputing Conference: Business is good for the HPC industry; costs continue to drop and new software tools increase HPC versatility. But there are some dark clouds on the near-term horizon.
Divide and Conquer: Review of the HP ZBook x2 with DreamColor
July 1, 2018
HP delivers a powerful detachable PC that is powerful enough for engineering.
Editor's Pick: Workstation Sustains 5.0GHz Clock Across Six Cores
June 27, 2018
Overclocked frequency should speed CAD, 3D modeling.
Latest News
New Industrial Design Software Has Roots in Engineering Simulation 
Inspire Studio is the most recent addition to the Altair Inspire Platform, which uses Altair's simulation expertise as a...
Editor's Pick: A Fresh Take on Industrial Design Software 
Altair Inspire Studio is part of Altair's Inspire Platform, a set of contemporary tools transforming product design by making...
Kisters 3DViewStation Offers Advanced Visualization for PLM Systems 
3DViewStation ships with current and mature importers for a broad range of 3D and 2D formats.
Screenhouse, in Chicago's Millennium Park, Enhanced by Fast Radius
Edra Soto art installation built by Navillus Woodworks to officially open in Boeing Gallery North in Millennium Park.
All posts