Top Story
A Head for Reverse Engineering
July 14, 2020
Eco-friendly plant holder designer teams with Exact Metrology on reverse engineering project.
A Head for Reverse Engineering
July 14, 2020
Eco-friendly plant holder designer teams with Exact Metrology on reverse engineering project.
KeyShot World 2020 Virtual Launches Amid COVID-19 Lockdown
March 23, 2020
KeyShot World 2020 switches to virtual event.
SIGGRAPH 2019: AI-Driven Denoising Comes to the Forefront
August 8, 2019
NVIDIA showcases AI-driven filmmaking, AMD reveals denoising in ProRender, KeyShot joins the GPU crowd, more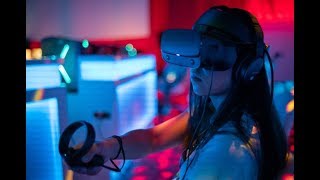 SIGGRAPH 2019 Highlights, NVIDIA's moon landing, AMD's AI-driven denoising, KeyShot on GPU
August 7, 2019
At SIGGRAPH 2019, NVIDIA recreates moon landing, AMD demo ProRender's AI-based denoising, Luxion reveals GPU-support in KeyShot, more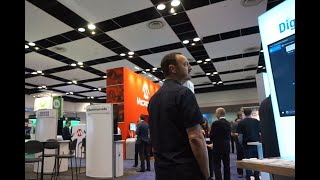 5G Concerns and Opportunities at IoT World 2019
May 15, 2019
Anxieties and opportunities around 5G at IoT World 2019, One-Click VR from Luxion KeyShot, ASSESS Congress set for October
Podcast: Digital Engineering News Roundup for Oct. 12, 2018
October 12, 2018
Listen to a brief roundup of this week's top digital engineering news featuring Siemens closing its acquisition of Mendix and its plans to acquire Iray renderer Lightworks; Luxion's release of KeyShot 8, Onshape's preview of an AR CAD-editing app at Leap...
Luxion releases KeyShot 8
October 5, 2018
Luxion releases new version of its CAD-friendly rendering program KeyShot
KeyShot
January 1, 2018
KeyShot is a standalone real-time rendering application that makes creating amazing renderings and animations fast and easy, with support for the widest number of 3D file formats on both Mac and PC.
Latest News
LIVE from SIGGRAPH: Watch NVIDIA's SIGGRAPH 2022 Announcement Here
NVIDIA makes special announcement at SIGGRAPH 2022
Altair Announces 10th Annual Enlighten Award Winners
Ford, Shiloh Industries, General Motors, Toyota, BASF, Nemak and McMaster University among winners.
3D Printing Metal Market Size Shooting for USD $3.61 Billion by 2030
The global 3D printing metal market was valued at USD$475 million in 2021.
VERICUT Composite Simulation, Programming v9.3 On Market
VERICUT Composites Programming (VCP) and VERICUT Composites Simulation (VCS) both feature enhancements.
All posts