Top Story
5G Concerns and Opportunities at IoT World 2019
May 15, 2019
Anxieties and opportunities around 5G at IoT World 2019, One-Click VR from Luxion KeyShot, ASSESS Congress set for October
SIGGRAPH 2019: AI-Driven Denoising Comes to the Forefront
August 8, 2019
NVIDIA showcases AI-driven filmmaking, AMD reveals denoising in ProRender, KeyShot joins the GPU crowd, more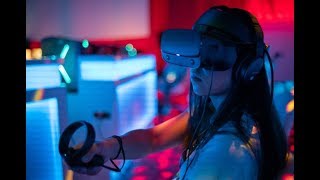 SIGGRAPH 2019 Highlights, NVIDIA's moon landing, AMD's AI-driven denoising, KeyShot on GPU
August 7, 2019
At SIGGRAPH 2019, NVIDIA recreates moon landing, AMD demo ProRender's AI-based denoising, Luxion reveals GPU-support in KeyShot, more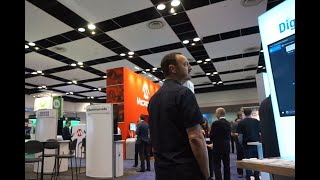 5G Concerns and Opportunities at IoT World 2019
May 15, 2019
Anxieties and opportunities around 5G at IoT World 2019, One-Click VR from Luxion KeyShot, ASSESS Congress set for October
Podcast: Digital Engineering News Roundup for Oct. 12, 2018
October 12, 2018
Listen to a brief roundup of this week's top digital engineering news featuring Siemens closing its acquisition of Mendix and its plans to acquire Iray renderer Lightworks; Luxion's release of KeyShot 8, Onshape's preview of an AR CAD-editing app at Leap...
Luxion releases KeyShot 8
October 5, 2018
Luxion releases new version of its CAD-friendly rendering program KeyShot
KeyShot
January 1, 2018
KeyShot is a standalone real-time rendering application that makes creating amazing renderings and animations fast and easy, with support for the widest number of 3D file formats on both Mac and PC.
Latest News
Editor's Picks: Feb. 13-19, 2020
One of the picks will be chosen as DE's Editor's Pick of the Week.
Award Honors Engineers' Innovation Using MSC Nastran
MSC Nastran is a simulation tool used across numerous industries—from aerospace to medical technology.
America Makes Names New Executive Committee
The Institute and its membership community welcomes 11 additive manufacturing leaders to serve in advisory capacity.
Finalists of Design for Additive Manufacturing 2020 Named
From a record number of 151 contestants, professionals and students, three finalists were selected per category.
All posts