Top Story
When Fantasy Mimics Reality
November 1, 2021
Shining a spotlight on the engineering tools used by movie makers.
Luxion Releases KeyShot v2023.2
August 1, 2023
This release brings workflow improvements and feature updates.
Editor's Pick: Empowering product visualization
February 23, 2022
Luxion KeyShot 11 is a major update to the popular visualization and animation tool for product development.
Editor's Picks: Feb. 10-16, 2022
February 16, 2022
One of the picks will be chosen as DE's Editor's Pick of the Week.
Luxion Reveals KeyShot 11
February 10, 2022
KeyShot 11 release expands Luxion's continued advancements in product visualization.
When Fantasy Mimics Reality
November 1, 2021
Shining a spotlight on the engineering tools used by movie makers.
Editor's Picks: June 17-23, 2021
June 24, 2021
One of the picks will be chosen as DE's Editor's Pick of the Week.
Luxion Releases KeyVR Update
June 22, 2021
KeyVR brings One-Click VR to collaborative design with new control, interface and performance features for enhanced 3D experiences, company says.
Luxion Names Claus Thorsgaard as New CEO
May 7, 2021
Claus Thorsgaard joins Luxion with extensive, international leadership experience, most recently as CEO at Conscia.
Sponsored Content
KeyShot GPU Rendering: Sky is the Limit
March 5, 2021
Luxion's Henrik Wann Jensen discusses the importance of GPU acceleration for rendering.
GPUs Invade Product Development
March 1, 2021
Parallel processing continues to bring benefits to CAD, simulation and VR work.
Editor's Picks: Nov. 25-Dec. 2, 2020
December 3, 2020
One of the picks will be chosen as DE's Editor's Pick of the Week.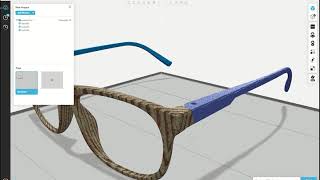 GrabCAD Print Integrates With KeyShot Rendering Software
November 24, 2020
KeyShot by Luxion is real-time 3D rendering software that allows for intuitive designs and renders.
Luxion Releases KeyShot 10
November 23, 2020
KeyShot 10 adds new ​Keyframe Animation and other animation capabilities, new ​Smart Export options for output to full-color 3D prints, AR/Web interaction and more.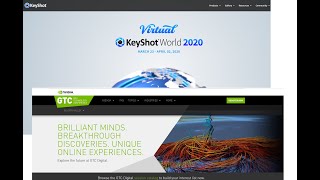 NVIDIA GTC and KeyShot World Go Virtual, 3D Printing Rushes to Produce PPE, More
March 26, 2020
Tech conferences switch to virtual events under lockdown, additive manufacturers spring into action to fight virusoutbreak
KeyShot World 2020 Virtual Launches Amid COVID-19 Lockdown
March 23, 2020
KeyShot World 2020 switches to virtual event.
Latest News
Carbon Shares Platform Improvements
Company introduces new EPU 46 resin with color options.
COMSOL Announces Program for COMSOL Day: Aerospace & Defense
The event will explore multiphysics simulation applications and modeling topics supporting innovation and design in the aerospace and defense industry.
Keysight Highlights EDA 2024 Integrated Software Tools
This integrated EDA software is designed to increase productivity for engineers developing high-speed products in multiple applications, the company reports.
3D Systems Partners with Klarity
Klarity Prints, powered by 3D Systems, is a service-based line of 3D-printed radiotherapy accessories.
Altair Takes Home Awards from Fortune, Newsweek
Altair has been named to two lists that recognize companies that put employees first, Altair reports.
US DoD Deploys SPEE3D Printers to Ukraine
SPEE3D supplies 3D printers and training for Ukrainian soldiers and engineers to manufacture and repair military equipment in the...
All posts